Plumbing Services in Southern California
Our Price*
$88
Drain Cleaning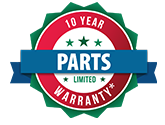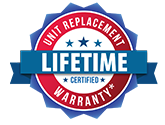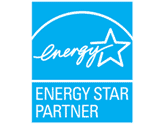 Nexgen Plumbing: The #1 Local Plumber to Trust
A plumbing issue can arise at any time. There's never a good time for a clogged drain, faulty valve, or burst water pipe, and such problems tend to happen when you're getting ready for work or in the middle of daily chores. Sensitive to the needs of homeowners in Southern California, we can quickly dispatch skilled technicians to your home. Our technicians are always honest, professional, and courteous.
Nexgen plumbing is licensed, bonded, and insured. We're proud to offer 24-hour/emergency plumbing service in your area. Whether you need immediate toilet repair, have a burst pipe, or there are signs of a slab leak, our team can quickly identify the source of the problem and perform the appropriate repairs.
We are the installation, replacement, and maintenance professional to trust for all your plumbing needs.
Services We Offer
24 Hour Emergency Plumbing: If you suspect a gas leak, contact Nexgen right away. Whether there's a clogged kitchen or bathroom drain, frozen or leaky pipe, or sewer line issue, we can address it. An overflowing toilet, broken water heater, or burst washing machine hose can suddenly change your plans; professional help is available 24/7, so you can call any time day or night for expert help. But you can take steps even before help arrives, and use the water shut-off valve to avoid serious damage before we arrive.
Water & Gas Pipe Repair: Our piping experts can address signs of a pipe problem, such as visible leaks, slow drains and fixtures, and rusty tap water. We make repiping simpler thanks to copper pipes, which come in rigid and flexible forms. Flexible pipe simplifies the repair process because it can be run around obstacles with minimal disruption. Copper can also expand unlike other metals, so can resist damage from freezing. If your gas pipes are worn or damaged, we can stop the leak and correct the problem at its source, avoiding the extreme dangers associated with gas leaks.
Leak Detection & Repair: Leaks are a common occurrence in residential They can occur behind walls, under floors, and anywhere there are pipes, fixtures, and connections. If you're not sure where a leak is coming from, we can use a special camera to inspect piping and pinpoint the exact location of the problem. Looking inside the pipes allows us to find where to perform leak repair and apply state-of-the-art repair techniques and sealant, with a focus on quality, safety, and timeliness. The method we apply is the same used by real estate companies to test houses for sale.
Garbage Disposal Repair: Our plumbing technicians can fix any garbage disposal problem. Whether there's a lack of efficiency or a clog, power, or blade issue, you can trust our specialists to find a solution before the problem gets worse. We stock the correct parts and employ the proper tools to get the job done quickly and effectively. Sometimes a food item too large for the disposal is washed down the sink. It happens. But the effect on function and the stench can leave you uncertain as to what to do. Don't worry, if there's sharp glass inside or resetting the unit doesn't help, we'll take a look and do what it takes to resolve the problem.
Piping/Repiping: Pipes don't last forever, especially galvanized or zinc-coated iron pipes used years ago. Zinc linings erode with age, causing rust that leads to further deterioration. Tiny pinholes begin to form and trigger small leaks, which will only get worse over time without professional repair or pipe replacement. Low water pressure, a foul odor, or dirty water may be signs of a pipe problem. Using modern solutions, we can run pipe through your home and even replace existing pipe without tearing apart your walls. We also make sure that, once new pipe is installed, it remains protected.
Clogged Drains: Food particles, soap, grease, and grime can slowly clog your drains. We can inspect your drains and pipes with fiber optic cameras. If your sewer drain is blocked, we can clear debris with top-of-the-line equipment. Pipes in your home can be cleared with snake equipment. Without proper maintenance, blockages can put pressure on piping and eventually cause it to burst, but our technicians employ techniques to avoid potentially damaging and expensive situations. Both our sewer and drain cleaning services are affordable to homeowners, thanks to our X Protects standard.
Water Heater Installation: We can install a water heater most suited for your home and even help you select one based on your needs and budget. Electric, propone, natural gas, and fuel oil heaters can be installed. Our technicians specialize in installing efficient solutions such as tankless water heaters. They require less space and maintenance and come with fewer annual operating costs. We install various makes and models of water heaters in Southern California with energy efficiency and a reduction of consumption in mind.
Water Heater Repair: For the most part, water heaters last 8 to 10 years, but can develop problems long before then. If you have no hot water or the water is too hot, there's not enough water, it's rusty or smelly, you have a leak, or the unit is making unusual noise, call Nexgen for help. Our technicians can quickly diagnose the problem and determine a solution to fix it (draining, sediment removal, rust mitigation, etc.), perform an annual inspection, or replace your water heater with a newer, more efficient model.
Nexgen is also trusted for sink repair, shower repair, and other plumbing services. Our team can fix any faucet, address problems with tubs, or fix your washing machine. For more information; to schedule plumbing installation, repairs, or maintenance (or emergency service); and receive a free quote, call 888-456-5441.
Why Choose Nexgen?
Family Owned & Operated Business
Available 24/7 for Emergencies
Trusted Name in Home Repair
Hassle-Free Guaranteed Service
Fully Licensed & Insured Technicians
Commercial & Residential Experts
X Protection Plan

Protection Plan
Protect your home for life
Over $1,000 value starting at
ONLY $19.95 a month!
Join the

Family today
Learn More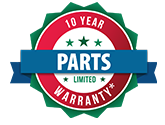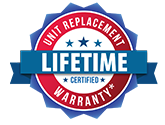 Warranty
NEXGEN Guarantee
Our clients deserve service and product protection. NexGen offers a 10 YEAR WARRANTY on parts, and a LIFETIME WARRANTY on unit replacement.
How Can We Help You?