Piping & Repiping Services in Southern California
Our Price*
$100
Off Any Repair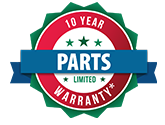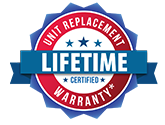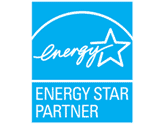 NexGen Repiping Services
Existing galvanized or zinc-coated pipes in your home should be replaced if they were installed more than 25 years ago. These pipes will only continue to deteriorate and erode. A professional plumber can provide high quality service and address the issue before leaks or drops in water pressure occur. Whether you don't want to wait for a problem or notice an issue that needs to be resolved, our technicians can perform the service you need.
Each Nexgen plumber is experienced in repiping and equipped with essential tools and equipment. They can address any issue while avoiding the risks of performing such work without the proper experience, which can lead to costly mistakes. More durable and versatile copper piping can be installed at a competitive price, resulting in functional plumbing and peace of mind. Full warranty coverage protects your investment while the costs of additional repairs and potential damage to your home are avoided.
Causes of Pipe Damage
If you've noticed a leaky pipe or other issue, damage to your piping may be caused by:
Corrosion: Every pipe material will eventually degrade. Rust and other corrosion slowly eats away at the material until water escapes through small holes or the entire pipe collapses. Pipes laid decades ago are more susceptible than materials used today. Chemicals, minerals, and imbalanced water pH can speed up the process.
High Water Pressure: While higher water pressure may be better for cleaning and showering, it can stress the inside of pipes. Excess pressure can cause sporadic leaks or cause a pipe to burst. If leaks are noticed immediately after use, call a plumber to test the pipe/water pressure and adjust the system if necessary.
Damaged Seals: Rubber seals are important parts of your plumbing system. When intact, they provide watertight connections. A dry, cracked, crumbled, or otherwise degraded seal can cause water to seep through and cause water damage.
Damaged Connections: Pipes and your entire home can shift over time, whether due to erosion, flooding, earthquakes, or foundation issues. This can cause pipe connections to break and unleash a major home catastrophe.
Persistent Clogs: If your drains keep getting clogged, it may seem like a minor nuisance. However, blockages put pressure on your plumbing system, while chemical drain cleaners can accelerate the damage by eating through pipes.
Signs You Need Repiping Services
There are several symptoms that can tell you it's time to call a plumber. Pipe repair or replacement may be necessary if you notice the following:
Low pressure from your faucets: Severe corrosion and blockages can reduce water output.
Extreme water temperature fluctuations: Hot water lines tend to deteriorate faster, and debris tends to lodge in anti-scalding devices first.
Discolored water: Flakes of corroded metal from inside pipe creates a brown or red tint in the water you use.
Noise: Screeches, clicks, moans, and thuds mean your pipes and fixtures aren't working as designed or there are abnormal pressure changes.
You can't use more than one fixture at a time: The shower becomes scalding when the toilet flushes, or using two or more fixtures simultaneously causes problems
Signs of a slab leak, such as moisture in your basement, can indicate a pipe problem as well.
Benefits of Pipe Replacement
Homeowners are often hesitant to proceed with inspecting and repairing their pipes. It helps to know the advantages of a renovation or simple repair, and the more serious issues it can avoid.
Repiping your home does not have to be stressful or overly expensive. It can reap positive benefits like:
Affordability: Trenchless piping requires minimal digging and labor, and the results are lasting, saving you in the long run.
Minimal Disruption: New technologies including trenchless methods and cured-in-place pipe effectively fix damage and restore your plumbing.
Speed: Modern repiping can often be completed in a few hours, especially when you avoid lengthy process such as digging and excavation.
Many Issues Can Be Fixed: Corrosion, cracking, and plant penetration can be addressed with pipe replacement.
Longevity: Newer pipes can last longer, while ones replaced using trenchless methods can last as long as 50 years.
Call Nexgen for Home Repiping Today
We are the #1 residential plumber in Southern California for pipe replacement. You can trust us for a free inspection and to address leaks at their source. Free quotes and competitive financing are available, as is a complete maintenance plan to ensure your home receives the attention it deserves. To ask questions, schedule service, or reach our 24 hour hotline, call us today at 888-569-6913.
Why Choose Nexgen?
Family Owned & Operated Business
Available 24/7 for Emergencies
Trusted Name in Home Repair
Hassle-Free Guaranteed Service
Fully Licensed & Insured Technicians
Commercial & Residential Experts
X Protection Plan

Protection Plan
Protect your home for life
Over $1,000 value starting at
ONLY $19.95 a month!
Join the

Family today
Learn More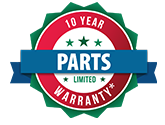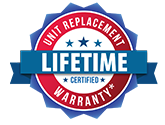 Warranty
NEXGEN Guarantee
Our clients deserve service and product protection. NexGen offers a 10 YEAR WARRANTY on parts, and a LIFETIME WARRANTY on unit replacement.
How Can We Help You?