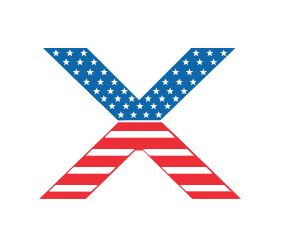 X Protects
Your First Line of Defense Against Bad Air Quality
The air in your home is clean, right? Well, Just keep reading.
We're all worried about our air quality and how it affects our health. With increased exposure to mold, VOC's and health-threatening bacterias, it seems like we'll never escape this epidemic of unbreathable air.
Now, you may be thinking that this only affects outdoor air, right?
Truth is, the air in your home is just as bad if not worse. Standard home ventilation systems concentrate these outdoor pollutants into your home, and with the addition of pet dander, and even skin flakes, you could be breathing in a slew of harmful particles.
But now, with X Protects air purification, you can eliminate these dangerous pollutants in the air and on the surfaces of your home.
Our team at Nexgen, and our X Protects initiative goes beyond other air purification services. We actually strive to protect your family's safety and health, meaning we take every measure to ensure the air you breathe is clean.
So, how does X Protects work to protect you and your family in your own home? Well, we simply do it all and we don't skip the details.
Nexgen understands the importance of having perfectly clean air in your home. All it takes is a small amount of impurities in your air to throw off your entire HVAC system, as well as your body's system. That's why we install and repair air purifiers for our clients. Our services are designed to maintain the well-being of our commercial and residential clients. Air purification systems keep your house free of impurities and harmful contaminants. Whether you have a whole-house air purification system, HEPA air filter, or portable air purifier, our HVAC repair and installation experts provide the range of services you need to keep it in good working order. We take pride in what we do because we know we aren't just maintaining people's heating, ventilating, and air conditioning (HVAC) systems—we're improving people's health.
How do whole house air purifiers work?
The term "whole house air purifier"really means anything used to purify your entire home. Many people think its an advanced HVAC system that is installed into your home but that's far from the truth. In fact, if you hear an HVAC contractor tell you this, RUN!
Here's how you can categorize most whole house air purification systems:
Filter Based Systems:
These systems are self explanatory. The involve the insertion of a specially made filter at the various air intake points of your HVAC system.
Where a flat filter is relatively thin, an extended media filter is about 8 inches thick! This robust filter is much more effective at filtering out dust and debris than a traditional flat filter. Due to their size, extended media filters must be installed into the ductwork of your HVAC system meaning they must be professionally installed.
If your home is heated through forced air, then here's what you'll need: A flat filter that needs to be changed once per month. In fact, the more often you change your filter the better. These filters quickly clog with dust. When that happens, your HVAC system will have to work much harder to maintain air flow. Standard flat filters are also mean to stop large debris from damaging your furnace, they don't do too well when it comes to filtering out pollutants. Some of the best options for a flat filter are electronically charged filters that capture allergens before they can enter your home.
If you're looking to take your air purification seriously, you'll want an ultraviolet filter. The ultraviolet lights of these filters instantly kill bacteria, viruses, and other contaminants on contact. This is exactly why hospitals use UV filter in tuberculosis wards. The effectiveness of UV light filters takes the top spot when it comes to HVAC system filtration.
Duct Based Systems:
These units are installed right into your air ducts, filtering impurities in your air as it flows through your ductwork.
Stand-Alone Systems:
These systems are generally installed in a closet or an attic and will require additional air intakes to be installed.
These systems will usually require a licensed HVAC technician to be installed. What this means is that sometimes, customers may be taken advantage of because they don't have another choice. But, with X Protects, you can now rest assured that your best interests will be heard when it comes to air quality.
Home Air Purification is entirely safe for humans and pets, yet extremely effective in eliminating harmful viruses and bacteria such as Swine Flu, Staph, and even E. Coli. There's even a Harvard University study linking good air quality to prolonged lifespan; who doesn't want that!