HVAC and Plumbing Services in Arcadia
Our Price*
$88
X-Performance AC & Heating Tune Up
what's included?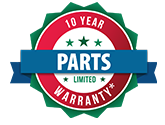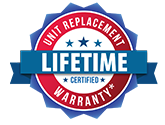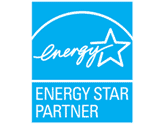 *Final pricing may vary based on pro's onsite estimate, which you can accept or decline.
Nexgen is committed to keeping homes in Southern California comfortable. We specialize in the installation, maintenance, repair, and replacement of HVAC and plumbing systems. From high-efficiency HVAC units to emergency service, there are many reasons we're the #1 HVAC company in the region. Google Certified for Home Services, we are trusted to deal with air conditioning, heating, piping, drain cleaning, or any other issue you may be having.
Our technicians are trained to service traditional units and specialize in electric, ductless, and rooftop units too. They can replace a condenser or recharge your refrigerant and, whether an A/C needs to be fixed or replaced, are always prompt, courteous, and efficient. Our HVAC professionals can determine why your furnace isn't heating properly, a thermostat isn't reaching the desired temperature, or your heat pump isn't turning on. We can clean a clogged air duct or help maintain your water heater. With regular maintenance, any appliance or component can last longer and run more efficiently, saving you money and avoiding inconvenient breakdowns.
If your toilet is running or you hear dripping from the walls, there is likely a leak somewhere. If you smell gas, a dangerous gas leak can cause a fire or explosion (not to mention health emergencies). Our gas plumbing professionals can quickly fix or replace your gas line. When there's a water leak, we employ leak detection tools to find its exact location and provide sealing or repiping as necessary. Slow drains can be addressed with drain cleaning, but for deeper problems, our sewer cleaning experts can get to work, or we can provide non-invasive sewer repair and tree root removal.
Our HVAC Units and Products
At Nexgen, we provide heating and cooling equipment in Arcadia that leads in integrity, performance, and energy efficiency. Our HERS tested systems include the following types of units in the XBuilders, XComfort, XPrestige, and XDiamond Elite Series:
Traditional Units: Whether you require an efficient single-speed air conditioner such as the ASX14, a two-stage single-speed or single-stage multi-speed gas furnace, or the AVXC20 air conditioner that uses inverter technology and incorporates advanced diagnostics, Nexgen can help.
Electric Units: The ASZ14 is a quiet heat pump with an inline heater dryer, while the efficient ARUF air handler is designed for minimal air leakage and easy attic access. Our electric units range up to the AVPTC air handler with an internal thermal expansion valve for cooling and heat pump applications. 
Rooftop Units: Featuring a self-contained package unit design, our rooftop models include the APH14M and the variable-speed APH16M heat pumps. We also offer the APG14M gas electric unit with a multi-speed ECM indoor motor and the APG16M variable-speed system.
Ductless Units: Include the highly efficient 17/19 Series Wall Mount single-zone heat pumps with a cooling range of 50°F to 115°F and heating range of 5°F to 65°F, as well as the Aurora with up to 20 SEER, 12.5 HSPF, and 13.0 EER. It offers up to 100% heating capacity between 5°F and 104°F.
X Protection Plan
We are committed to providing the highest quality HVAC equipment while helping customers save. As a member of our X Protection Plan, you'll get a dedicated phone line and priority services, including discounts on repairs and annual A/C and heating tune-ups, water heater flushes, and plumbing inspections. Plus, you get priority installation, a guaranteed service window, and an extended parts and labor warranty.
Indoor air contains a concentrated mix of pollutants not removed by standard ventilation systems. Nexgen's air quality services include air duct cleaning, advanced air purification systems, and HEPA filters. We can also boost your home security with the Nest Secure package, which lets you control smart alarms, cameras, and door locks with your phone. Lastly, we protect your home comfort with the best heating and cooling products/services in the industry.
Contact NeXgen for Your HVAC and Plumbing Needs
Nexgen is the leading HVAC and plumbing services company in Southern California. In addition to equipment installation, repair, and maintenance, we can upgrade insulation to make your home more efficient and complete electric panel upgrades to accommodate the latest traditional, electric, rooftop, or ductless units. Our in-house financing options come with low interest rates and affordable monthly payments, while parts and work are warrantied for up to 12 years. To learn more, request emergency service in Arcadia, or obtain a free estimate, call 626-602-9437, or schedule an appointment using our online booking system.
Why Choose Nexgen?
Family Owned & Operated Business
Available 24/7 for Emergencies
Trusted Name in Home Repair
Hassle-Free Guaranteed Service
Fully Licensed & Insured Technicians
Commercial & Residential Experts
X Protection Plan

Protection Plan
Protect your home for life
Over $1,000 value starting at
ONLY $19.95 a month!
Join the

Family today
Learn More
X Protection Plan

Protection Plan
Protect your home for life
Over $1,000 value starting at
ONLY $19.95 a month!
Join the

Family today
Learn More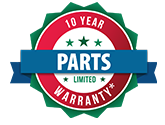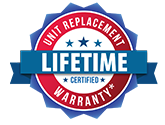 Warranty
NEXGEN Guarantee
Our clients deserve service and product protection. NexGen offers a 10 YEAR WARRANTY on parts, and a LIFETIME WARRANTY on unit replacement.
SCHEDULE YOUR APPOINTMENT NOW!