Air Conditioning & Heating Services in Los Angeles
Our Price*
$88
X-Performance AC & Heating Tune Up
what's included?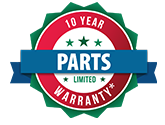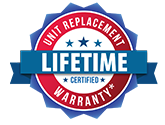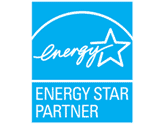 *Final pricing may vary based on pro's onsite estimate, which you can accept or decline.
LA County's Full-Service HVAC Company
Nexgen is a family operated company specializing in residential AC repair, air conditioning installation, heater repair and heating replacement. We are Google Certified for Home Services in Los Angeles and we offer the best warranty in the industry. All of our employees are background checked and verified.
Nexgen is your complete HVAC contractor in Los Angeles, offering a wide range of HVAC related products and services. Along with air conditioning & heating repairs and replacement, we go a step further in offering duct installation, air duct cleaning, and hot water heater repair. We even conduct indoor air quality testing along with a variety of insulation services.
Los Angeles Air Conditioning Service
We are experts in the various types of air conditioning units in use in the Los Angeles, CA area.
Mini-Split Systems – These are separate room units often used when ductwork is unavailable.
Central Air Systems – Generally "whole house" air conditioning supplied from one larger unit.
Heat Pumps – Consists of an indoor unit called an air handler and an outdoor unit similar to a central air conditioner.
Package/Roof Mount Units – Generally used on flat roofs using open ductwork.
Window Mount AC Units – These small units are designed to cool a single room, window mounted for ventilation and plugged into a home's power outlet.
Air Conditioning Installation Services
We offer two of the top brands in heating and cooling, Lennox and Trane. We take into consideration your home's construction materials, size, room configurations, insulation quality, circuit breakers/panels and ductwork to determine the air conditioning installation system that is right for you.
Air Conditioning Repair & Maintenance Services
Our trucks are well-stocked with heating and air conditioning parts that are most commonly prone to failure in AC units. Most AC repairs can be accomplished in a single trip! In an emergency, our technicians are available after hours and weekends.
Heating Services in Los Angeles
As your full-service, Los Angeles HVAC contractor, you can count on Nexgen for heater repair, replacement, and maintenance services that put you and your family's safety first.
Heater Installation Services – Each heater installation is properly sized for the area it is intended to heat. We'll help you choose the brand and type of system best suited for you.
Los Angeles Heating Repair and Heater Maintenance Services – Our technicians will promptly identify your problem and explain why the repair is necessary.
Insulation Services in Los Angeles, CA
Not only are we HVAC installers, Nexgen offers a range of experthome insulation services in Los Angeles designed to keep your home more comfortable while saving energy and money.
Attic Insulation – Attic insulation is like a blanket for your home, keeping heated air warm in the winter and cooler air inside in the summer.
Crawl Space Insulation – The Nexgen team are experts when it comes to finding insulation voids in your home like often-overlooked crawl spaces.
Air Duct Insulation – Air ducts are often just thin aluminum pipes that move treated air from your system into the rooms. Ductwork that is not insulated can lose much of its warmth or coolness along the way. Ductwork insulation can make a dramatic difference in the comfort of your home.
Exterior Wall Insulation – Outer wall insulation may be minimal or ineffective, especially if you have an older home. Blown-in insulation in outside walls can refresh their insulating power.
Hot Water Heater Tanks in Los Angeles
While proper maintenance can extend the life of your hot water heater, it will need a repair or replacement at some point. Nexgen can help.
Water Heaters Installation – Nexgen offers the installation of both traditional and tankless water heaters. Contact us to discuss what is best for you and your family.
Water Heater Repairs & Water Heater Maintenance – Water heaters, for the most part, go about their business quietly. They should have annual maintenance like draining. When a water heater stops working, it may still be able to be repaired. Contact the pros at Nexgen before deciding on a replacement water heater.
Air Quality Services for Los Angeles Homeowners
Indoor air quality is a concern in Los Angeles, especially if your family suffers from allergies. We can help with a variety of services designed to improve the quality of your home's air.
Air Quality Assessments – Our indoor air quality testing will help determine the extent of any air quality problems in your home.
Air Cleaner Installation – The solution may be a whole house air cleaner. Our HVAC contractors will be happy to discuss your options.
Air Duct Cleaning and Sealing – Many indoor air quality problems are caused by clogged air filters and dirty air ducts. New filters and an air duct cleaning and sealing can often resolve these issues.
Choose Nexgen for HVAC Services in Los Angeles, CA
Nexgen is your total indoor air comfort and air quality solutions provider in Los Angeles. We are available for HVAC emergencies and we offer financing on new equipment. Ask about our maintenance programs.
We invite you to give us a try with our tune-up special for just $68. A tune-up can pay for itself in the coming year through greater efficiency and by extending life of your HVAC system.
To get more information about Nexgen or to schedule your free estimate or tune-up, call us at 833-3NEXGEN.
Why Choose Nexgen?
Family Owned & Operated Business
Available 24/7 for Emergencies
Trusted Name in Home Repair
Hassle-Free Guaranteed Service
Fully Licensed & Insured Technicians
Commercial & Residential Experts
X Protection Plan

Protection Plan
Protect your home for life
Over $1,000 value starting at
ONLY $19.95 a month!
Join the

Family today
Learn More
X Protection Plan

Protection Plan
Protect your home for life
Over $1,000 value starting at
ONLY $19.95 a month!
Join the

Family today
Learn More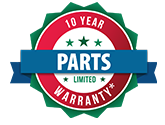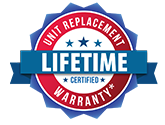 Warranty
NEXGEN Guarantee
Our clients deserve service and product protection. NexGen offers a 10 YEAR WARRANTY on parts, and a LIFETIME WARRANTY on unit replacement.
SCHEDULE YOUR APPOINTMENT NOW!