Laguna Hills Air Conditioning, Heating, and Plumbing Company
Our Price*
$88
X-Performance AC & Heating Tune Up
what's included?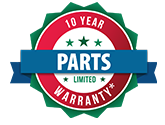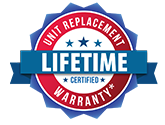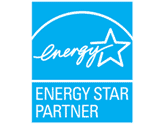 *Final pricing may vary based on pro's onsite estimate, which you can accept or decline.
Why Choose Us
Nexgen is the #1 HVAC/plumbing company in the region. In Laguna Hills, where the sun shines on most days around Laguna Canyon, with the sporadic rainy day, indoor comfort is essential. We help homeowners by providing top-quality HVAC and plumbing services including installation, repair, and replacement as well as routine maintenance. Certified technicians can even be sent to your home promptly in an emergency. You can call us to have someone check your furnace or perform leak detection.
We are Google Certified for Home Services. Serving all of Southern California, Nexgen can fix any problem and offers some of the most reliable, efficient equipment in the industry. Financing is available to make your installation or repair more affordable. Just call our live dispatchers and we can promptly address anything from faulty thermostats to a gas leak. Our customer service is superior to any other provider in Laguna Hills; plus our employees are thoroughly background checked and verified to ensure your peace of mind.
Local homeowners count on our company for:
When it comes to air conditioning, you need a technician who is knowledgeable and trustworthy. Your home's AC strongly impacts comfort and efficiency. Nexgen can install and repair any type of system, provide maintenance that spots potential problems early and helps equipment last longer, and can replace your unit with something newer, more reliable, and energy efficient. You can trust us to service:
Traditional units
Electric units
Ductless units
Rooftop units
We are just as experienced with heating systems. Whether you need heat pumps repaired or replaced, an air duct cleaned, or someone to check the furnace or components in HVAC units, Nexgen can be there to help. We can work with gas, oil, or electric furnaces. And if you have a geothermal, air source, ductless, or absorption heat pump, our Laguna Hills technicians are always trustworthy and courteous.
In addition, our technicians can install and service programmable and Wi-Fi thermostats and tune-up your heating and cooling system to optimize performance. If your insulation can be improved, we can help insulate your air ducts, walls, attic, or crawlspace to allow more comfortable temperatures, lower energy bills, and address insect, water leak, mold, and noise problems.
Minerals and contaminants in water, fluid pressure, and wear and tear affect every plumbing system. A minor leak can cause serious damage and escalate into something major quickly. Nexgen employs advanced leak detection systems to spot problems at their source, so we can address any issues with your piping quickly. Whether the job requires tree root removal or fixing a gas line, we can use state-of-the-art, non-intrusive repiping techniques to restore your plumbing and eliminate any issues over the long run.
A clogged drain can ruin your day. If plunging or snaking a toilet or sink drain doesn't work, call Nexgen and our drain cleaning technicians can get to work. They specialize in low tech and advanced methods such as hydro jetting to remove blockages. We also provide sewer cleaning services to alleviate backed up drains and foul odors. Sewer repair is possible using trenchless methods that don't involve tearing up your property. If we can't immediately spot the problem, we can use camera inspection to quickly get visual confirmation of the exact location and nature of the issue.
We can address any problem with gas plumbing, garbage disposals, and water heaters. Our technicians can even help with electrical panel upgrades if you have an outdated panel. This eliminates many hazards.
Request Help from Nexgen's Laguna Hills Technicians Today
Our heating, air conditioning, furnace, and sewer cleaning experts can help you with any type of repair, replacement, or installation service and even provide top notch maintenance. Call for any emergency, such as a failed A/C or if you have a pipe or gas leak. Also, Nexgen provides various financing options plus warranties with up to 12 years of coverage. We also offer a price match guarantee to maximize savings. Contact us at 714-710-7921 today for a free estimate from a qualified licensed technician.
Why Choose Nexgen?
Family Owned & Operated Business
Available 24/7 for Emergencies
Trusted Name in Home Repair
Hassle-Free Guaranteed Service
Fully Licensed & Insured Technicians
Commercial & Residential Experts
X Protection Plan

Protection Plan
Protect your home for life
Over $1,000 value starting at
ONLY $19.95 a month!
Join the

Family today
Learn More
X Protection Plan

Protection Plan
Protect your home for life
Over $1,000 value starting at
ONLY $19.95 a month!
Join the

Family today
Learn More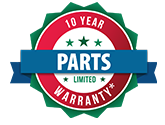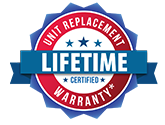 Warranty
NEXGEN Guarantee
Our clients deserve service and product protection. NexGen offers a 10 YEAR WARRANTY on parts, and a LIFETIME WARRANTY on unit replacement.
SCHEDULE YOUR APPOINTMENT NOW!