Nexgen: The Best HVAC Company in Southern California
Tired of overpriced HVAC contractors? Worried about unlicensed and uninsured contractors? When it comes to your HVAC system, you want to make sure your investment is in good hands. As one of the most expensive components in your home, your HVAC system is a complex network of moving mechanical parts, electronics, refrigerant fluids, and ductwork. That being said, you really want your HVAC system in the hands of an experienced, licensed HVAC professional. Here at Nexgen, we like to summarize the long list of qualities that make us the best HVAC company into one phrase: "X Protects".
We believe that defining a list of qualities into a simple phrase is a powerful way to remind ourselves, and our customers what it really means to be the best HVAC company. Here's what "X Protects" means to us and what you should expect from our "X Protects" HVAC initiative.
How to Find the Most Reliable HVAC Contractor
 We could just simply say you've already found us, but that's not the information you're looking for, is it?
Here at Nexgen, we believe that transparency and reliability go hand-in-hand, so with that, we encourage you to call down the list of highly-reviewed and recommended HVAC contractors on Yelp, Google Reviews, and other review sites and get of feel for what they offer and whether they sound trustworthy or not. Don't just go with what the reviews say, get on the phone and speak with a representative - you can learn a lot about the reliability and professionalism of an HVAC company by speaking to a customer representative for a few minutes!
Speaking of professionalism:
Our X Protects standard starts with professionalism. The best HVAC Companies carry their professionalism to the highest standard. By professionalism, we don't just mean professional technicians with the most experience installing HVAC units (though we'll cover that later on).
We're talking about business-minded professionalism. When you schedule an appointment, it should be no question that your HVAC technician should be there at the agreed-upon appointment time, and not a minute later. Our team of HVAC professionals take promptness, courtesy, and communication to heart - it's what allows us to maintain the high-standard of our X Protects initiative that we take so much pride in. At the end of the day, the old adage of "time is money" holds true, and the last thing we'd ever want to do is waste a valued customers' time - that just doesn't happen at Nexgen.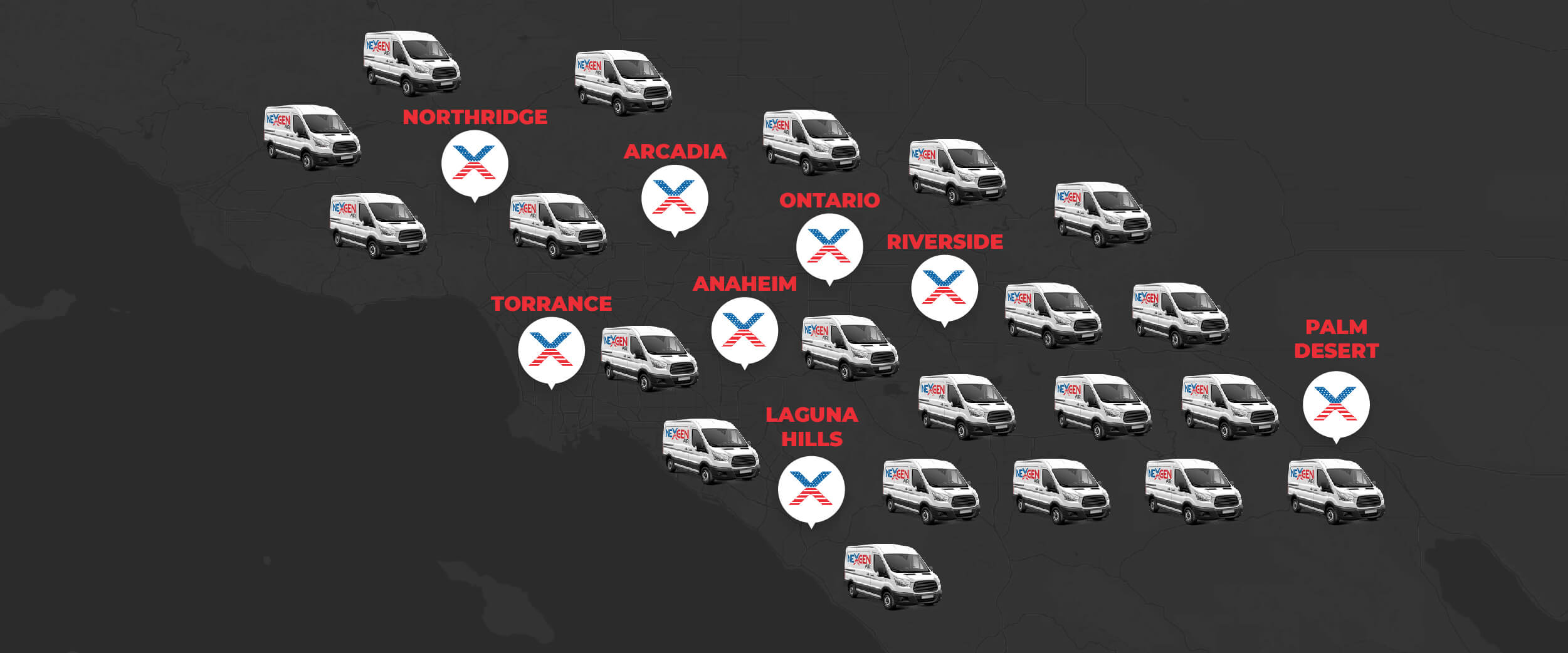 X Protects Means Accuracy, Every Time.
Measure twice, install once - You'd be surprised at how many subpar HVAC companies don't live by this standard. Avoid the headache of an HVAC company having to come back to tear out the wrong HVAC unit that they improperly installed anyway and choose Nexgen - we'll get it done right the first time.
How?
Simple. We don't rush through projects. Sure, we're quick, but we don't skip steps, and we definitely measure twice!
Proper measurement of a home means actually sending a contractor out to your residence to conduct a Manual J calculation and to assess your home to pair it with the most appropriate HVAC unit. Be weary of HVAC contractors that will give you a quote over the phone. There's just too many variables in play to offer an accurate assessment over the phone. If an HVAC technician offers an over the phone estimate, run! You'll be glad you backed out of that situation. Most over the phone estimates end up in installing the wrong unit, grossly underestimated price quotes, and a lot of time wasted fixing an easily preventable problem.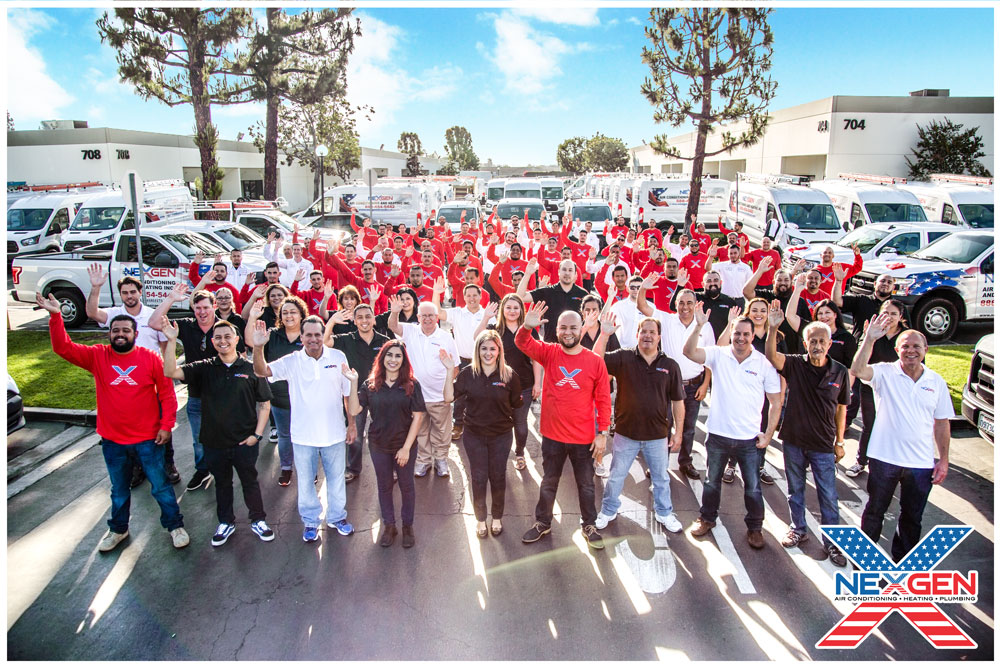 How to Compare HVAC Contractors
Is Your HVAC Company Licenced?
This should go without saying, but you should only hire an HVAC company that is licensed to work in your state. Specifically to our home state of California, your contractor should have an active, unexpired CSLB Number.
Believe it or not, HVAC installations and repairs are highly technical, and there's a lot of room for error if you choose to go with an unlicensed, inexperienced HVAC contractor. Hiring an unlicensed contractor isn't just a bad idea, it could also be extremely dangerous for you, your family, and your home. No matter how simple your HVAC issue is, you need to make sure your HVAC technicians are licensed.
What's another benefit of choosing a licensed contractor?
Licensed contractors need to renew their licenses regularly to make sure they meet the minimum requirements. This means a contractor is responsible for not only earning, but maintaining the minimum standard of quality to keep their license. With Nexgen and our Project X standard, you'll be getting a much higher quality HVAC service than the minimum licensing standard.
Is Your HVAC Company Insured?
Insurance is a defining factor when comparing HVAC contractors. At Nexgen, we take liability seriously and we make sure that any unforeseen events are promptly taken care of.
Contractor insurance covers many aspects of the job. First off, hiring an insured contractor ensures your home and property are properly covered by any unforeseen damages done to your home during an HVAC project. Insurance also protects our technicians in case any of them are injured while on the job. If you hire an uninsured contractor, you're putting yourself at risk to being held liable for paying for any injuries sustained by an HVAC technician on the job.
At the end of the day, an insured contractor just shows plain old accountability and due diligence (which is just a fancy word for being prepared, because it's the right thing to do). We embody this ideal through Nexgen's X Protects standard. X Protects is a promise to our customers as well as our own technicians that we are a licensed and insured HVAC company. We take every measure to ensure your family, as well as ours, is protected - that's X Protects.
Insurance held by a contractor serves two purposes. First, the insurance provides compensation should the customer's home or property be damaged during the course of the job. Second, the insurance protects the contractor in case any of their workers are injured on the job. Hiring an uninsured contractor can result in a customer being responsible for paying for damages or injuries sustained while the contractor was on the job.
Is Your HVAC Company Bonded?
Many people confuse bonding with insurance. Though they are similar, bonding specifically protects you, the customer, by compensating you for any jobs that involve poor workmanship, incomplete work, and any other neglect by an HVAC technician. If a customer is a victim of a subpar HVAC company's negligence, the customer may contact the bonding company for reimbursement. Most licensing boards will require an HVAC company to show proof of bonding before they even qualify for a license meaning it's in your best interest to always choose a licensed HVAC company.
Although we hardly ever see any mishaps at Nexgen, we believe in preparedness. Just because our technicians are the most experienced HVAC experts you'll ever meet, doesn't mean unfortunate events don't happen. We believe in honest communication, transparency, and above all, realistic promises that although we'll get the job done right, there can still be some issues.
So what makes Nexgen different?
With our X Protects standard, we make sure to communicate with our customers. If something related to licensing or bonding happens, we won't point fingers and we definitely won't keep you on hold. We'll get right down to solving the issue, and we'll make sure we waste as little of your time as possible righting any wrongs done on our behalf. We dare you to find another HVAC company willing to admit that!
HVAC Rebates and Incentives
Find out whether your HVAC contractor offers rebates and incentives. The best HVAC contractors can offer you manufacturer rebates and incentives, or know enough about the industry to show you where to find them. In Southern California, where our Nexgen team calls home, many of our electrical grid providers such as Southern California Edison (SCE) and San Diego Gas and Electric (SDGE) offer incentives for upgrading to more energy efficient HVAC units.
Did you know you can also qualify for Federal HVAC Tax Credits?
X Protects means we also aim to protect your wallet, whenever and wherever we can. Saving a few hundred bucks is always nice, and we're always happy to show our customers how easy it is to find rebates, incentives, and even tax credits!
In fact:
HVAC Services 7 Days a Week, 365 Days a Year
Quality service means 7 days a week. Why? Because we don't decide when emergencies happen. It seems as if furnaces always go out in the middle of the night right before the coldest day of winter and AC units fail right before the summer heat waves start. No matter what day, you should have the peace of mind in knowing that you will be taken care of. No one should have to spend the hottest day of summer with a broken AC, and no one should have to bundle up with every blanket they have just because their furnace decided to call it quits.
Choosing X Protects means you are protecting your quality of life, especially during those untimely emergencies where you need it most.
If you're looking for the best HVAC company in Southern California, look for the only HVAC company with the X Protects standard of HVAC quality. Our team at Nexgen takes quality service to a higher standard. Call us today and we'll send over a licensed HVAC technician to get you started on your home HVAC upgrade.