Emergency Plumbing Services: Leak Repair and Sewer Service
Our Price*
$88
Drain Cleaning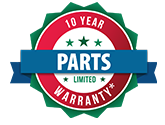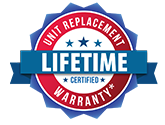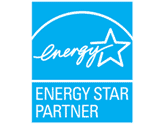 Emergency Plumbing
There's never a good time for a plumbing problem. A pipe leak or flood often happens when you're getting ready for work or turning on the shower. Fortunately, you can call Nexgen, day or night, and we'll send an emergency plumber to your home to find and fix the problem.
Water damage can occur in a very short period of time. That's why we're positioned to help you as soon as possible. But you can take measures to reduce potential damage before we arrive. Learn where your water shut-off valve is. When you discover a plumbing problem, use it to turn off the water to prevent flooding while we're on the way.
During a plumbing emergency, you want to choose Nexgen because we are:
The #1 plumbing repair company in Southern California
Prompt and efficient, serving customers 7 days a week, 365 days a year
Committed to X Protects, a high standard of excellence
Equipped to quickly find leaks and repair them
Dedicated to fixing each problem the first time, no matter the scope
Services We Offer
Nexgen provides fast emergency service throughout Southern California. Whether you live in Los Angeles, Orange County, Palm Desert, or the Inland Empire, our technicians can arrive at your door quickly. They fully understand the problems plumbing emergencies can cause in your life. We're committed to providing the most effective and cost-efficient solution to address plumbing problems affecting your kitchen, bathroom, or any other part your home. You can call us any time for:
Gas leaks, which can put your entire family in danger
Drain clogs, whether from your kitchen sink or bathtub
Washing machine hose problems
Garbage disposal clogs and malfunctions
Water heater repair, including tankless water heaters
Frozen, corroded, or leaky pipes
Sewer backups and leaks
Running, leaking, or overflowing toilets
Quick replacement of water filters
From slow drains to burst pipes, to bad water filters, our professional technicians are trained to quickly and effectively resolve all plumbing issues.
Contact Us Today
Customers throughout Southern California, where plumbing issues are not uncommon, depend on Nexgen's emergency plumbing services for fast professional repairs. Regardless of the emergency repairs we perform or the product we install, quality is always guaranteed. We provide free estimates, competitive pricing, and a price match guarantee, which also help put us above the competition. To learn more, view our current offers online, or call us directly at 888-497-4882 to obtain a free quote or request a prompt emergency visit.
Why Choose Nexgen?
Family Owned & Operated Business
Available 24/7 for Emergencies
Trusted Name in Home Repair
Hassle-Free Guaranteed Service
Fully Licensed & Insured Technicians
Commercial & Residential Experts
X Protection Plan

Protection Plan
Protect your home for life
Over $1,000 value starting at
ONLY $19.95 a month!
Join the

Family today
Learn More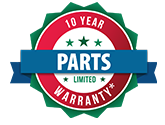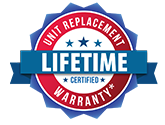 Warranty
NEXGEN Guarantee
Our clients deserve service and product protection. NexGen offers a 10 YEAR WARRANTY on parts, and a LIFETIME WARRANTY on unit replacement.
How Can We Help You?