24-Hour HVAC & Plumbing Services in Ontario, CA
Our Price*
$88
X-Performance AC & Heating Tune Up
what's included?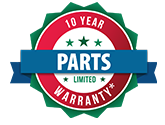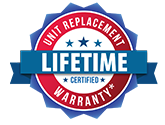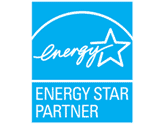 *Final pricing may vary based on pro's onsite estimate, which you can accept or decline.
Nexgen provides HVAC and plumbing equipment installation, repair, and replacement in Ontario, California. We are available to address any emergency. Google Certified for Home Services, our technicians are prompt, thorough, and respectful. Whether your furnace requires maintenance or there are signs of an underlying problem, they can prevent further damage or a breakdown. Customers in Ontario can expect the same quality of service and protection as our satisfied clients across Southern California. We help homeowners work within their budgets with convenient financing options and back our products and services with warranty coverage of up to 12 years.
HVAC Services
Our technicians specialize in all kinds of HVAC units regardless of size or complexity. Whether the refrigerant needs to be recharged, unusual noises are occurring, or your A/C isn't blowing enough air or reaching the desired temperature, our trained technicians can get to the bottom of it. They can replace components, clean an air duct, and adjust, fix, or replace thermostats as well as repair and maintain different types of heat pumps. But if your air conditioner or furnace breaks down in the middle of the night, we provide 24-hour service, so you won't be without heating or cooling. We can even improve home insulation to boost energy efficiency.
A problem with your piping, toilet, or drain is an inconvenience and can cause serious water damage in your home. If you have a gas leak, it's an immediate threat to your health and safety. The Nexgen team is trained and equipped to provide leak detection and quickly identify trouble spots. We provide fast and effective drain cleaning and non-invasive repiping as well as more complex repairs such as tree root removal. Whether you have a problem with your gas plumbing and need a gas line repair, or sewer cleaning or sewer repair is required, you can trust our technicians to correct the problem with minimal disruption to your property.
HVAC Units and Products
Our top-of-the-line heating and cooling equipment is available as the XBuilders, XComfort, XPrestige, and XDiamond Elite Series. These HVAC systems represent the most reliable, efficient models in the industry and include:
In addition, we supply thermostats, air purification systems, air filters, air scrubbers, and water filtration systems that are designed to the strictest quality standards.
X Protection Plan
For a low monthly price, membership with our X Protection Plan provides access to VIP-level service. It includes priority installation and a guaranteed service window. Annual equipment tune-ups, whole house plumbing checkups, water heater flushes, and attic/crawl space efficiency and safety analyses are included. Members also receive a discount on future repairs.
X Protects Services
Nexgen offers air quality protection with HEPA filters, high-quality purification systems, and air duct cleaning. With X Protects, you get the best quality HVAC systems for the most reliable heating and cooling possible. Also available is the Nest Secure package, a totally connected security system with smart cameras, alarms, and door locks.
Contact NeXgen for All Your Service Needs
The #1 HVAC company in Southern California, we are the next generation in home comfort. Our air conditioning and heating systems represent the best in energy efficiency and reliability. From A/C, furnace, and heat pump repair to plumbing service, to electric panel upgrades, Ontario homeowners have come to depend on Nexgen for home comfort and safety. We can be reached for emergencies or you can book your appointment online. To speak to a representative directly and receive a free quote, call us at 909-487-5060.
Why Choose Nexgen?
Family Owned & Operated Business
Available 24/7 for Emergencies
Trusted Name in Home Repair
Hassle-Free Guaranteed Service
Fully Licensed & Insured Technicians
Commercial & Residential Experts
X Protection Plan

Protection Plan
Protect your home for life
Over $1,000 value starting at
ONLY $19.95 a month!
Join the

Family today
Learn More
X Protection Plan

Protection Plan
Protect your home for life
Over $1,000 value starting at
ONLY $19.95 a month!
Join the

Family today
Learn More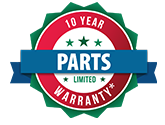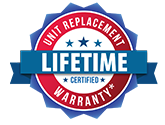 Warranty
NEXGEN Guarantee
Our clients deserve service and product protection. NexGen offers a 10 YEAR WARRANTY on parts, and a LIFETIME WARRANTY on unit replacement.
SCHEDULE YOUR APPOINTMENT NOW!