24-Hour HVAC & Plumbing Specialists in Ontario, CA
Our Price*
$88
X-Performance AC & Heating Tune Up
what's included?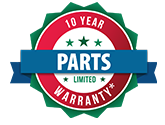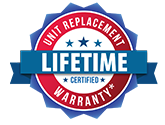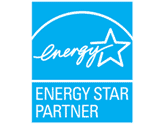 *Final pricing may vary based on pro's onsite estimate, which you can accept or decline.
Why Choose Nexgen Air Conditioning Heating and Plumbing?
When you need air conditioning or plumbing installation, repair, or maintenance, you can depend on a company that is Google Certified for home services and the #1 provider in Southern California. Ontario is located in bustling San Bernardino County east of Los Angeles. A scenic area close to urban amenities, it is home to many people like you who require expert service whether it requires replacement of an HVAC unit or a repair to a furnace or heat pump. Our piping experts can assist you in keeping your plumbing system in top shape. No matter what, Nexgen is always available to help.
Nexgen is available 24/7. We can dispatch technicians to your home during an emergency, and employ the latest camera inspection and leak detection technology to spot any plumbing issue. Customers in Ontario rely on us for prompt service, drain cleaning, gas leak repair, tree root removal, and more. In addition, air conditioning and heating service is available, including precise maintenance and installation/repairs to all leading-brand models. Our pricing is competitive and we offer financing to help you fit our essential services into your budget. We also offer unbeatable warranties and the X Protection Plan for priority service and discounts at a low monthly cost.
Ontario customers depend on Nexgen to keep their A/C and heating systems going. Our dependable technicians can fix, install, and maintain any type of equipment, including:
Air conditioners (traditional units, ductless units, electric units, and rooftop units)
Furnaces (oil, gas, and electric)
Heat pumps (air source, absorption, ductless, and geothermal)
Sudden failure of a heating or cooling system can leave your home uncomfortable and even unsafe. We can provide immediate repairs or regular maintenance to ensure your equipment runs normally and any minor issues are fixed before they cause serious damage. Getting your filters replaced and air duct system cleaned helps improve efficiency and indoor air quality. Our friendly technicians can handle all these tasks plus look at your insulation if your home is older and the system isn't keeping a desirable temperature. Insulating materials in your attic may need to be improved or replaced.
Thermostats provide control over the interior conditions of your home. Modern versions are more reliable so we can replace older models. If you're looking to update to smart home features, Wi-Fi and programmable units can be installed to make things more convenient and efficient. And, if your electrical system doesn't have the capacity for modern appliances, we can perform electric panel upgrades to ensure you benefit from a 200-amp system.
Homeowners rely on their plumbing for cooking, cleaning the dishes, showering, and watering their lawns. Plumbing issues aren't only inconvenient, but they can be damaging and unsafe. Low water pressure and slow drains can indicate serious problems, while a running toilet is something you shouldn't ignore either. A pipe blockage can form slowly or suddenly, while corrosion can leave small holes that may cause a trickle of a leak, but eventually lead to complete pipe failure and a major flood.
We specialize in various leak detection methods, including high-resolution camera inspection. Whether a simple drain cleaning will fix the problem, or you need non-invasive repiping or sewer repair, Nexgen can be there promptly and mitigate the issue right away. Sewer cleaning services are available as well if you have backed up drains or foul odors in your home. Our experienced crews can replace piping without digging up your lawn, driveway, or sidewalk. When there's a problem with your gas plumbing, we can fix it just as easily as well. Professional inspection of your gas line can spot trouble quickly.
If your plumbing system needs even more advanced care, we can provide trenchless pipe installation, hydro jetting to remove blockages, and even water heater or garbage disposal service. Nexgen is here to address the function of your home as well as your quality of life and safety.
Contact Nexgen Today
Contact our 24-hour hotline at 888-966-9408 if you have an emergency. You can also request a quote or obtain more information if you require maintenance, equipment replacement, or notice an issue that might warrant a timely repair. We can schedule installation of HVAC/plumbing systems at your soonest convenience. Nexgen serves all of Southern California, providing service you can rely on for promptness, efficiency, and the high-quality customer service we're known for. Call now to learn more about our services, X Protection Plan, and financing options or book an appointment online!
Why Choose Nexgen?
Family Owned & Operated Business
Available 24/7 for Emergencies
Trusted Name in Home Repair
Hassle-Free Guaranteed Service
Fully Licensed & Insured Technicians
Commercial & Residential Experts
X Protection Plan

Protection Plan
Protect your home for life
Over $1,000 value starting at
ONLY $19.95 a month!
Join the

Family today
Learn More
X Protection Plan

Protection Plan
Protect your home for life
Over $1,000 value starting at
ONLY $19.95 a month!
Join the

Family today
Learn More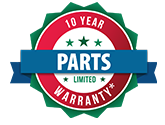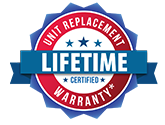 Warranty
NEXGEN Guarantee
Our clients deserve service and product protection. NexGen offers a 10 YEAR WARRANTY on parts, and a LIFETIME WARRANTY on unit replacement.
SCHEDULE YOUR APPOINTMENT NOW!