Home HVAC/Plumbing Installation, Repair, and Maintenance in Indio
Our Price*
$88
X-Performance AC & Heating Tune Up
what's included?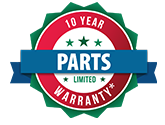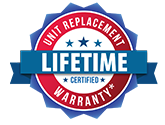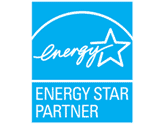 *Final pricing may vary based on pro's onsite estimate, which you can accept or decline.
Indio residents trust Nexgen Air Conditioning Heating and Plumbing for emergency services and same-day installations. As the #1 HVAC company in Southern California, we are renowned for professional installation, competitive pricing, and a dependable brand with a lifetime warranty. Our technicians are trained to service many types of equipment from all leading brands and can fix any problem.
Why Is Nexgen #1?
Nexgen is Google Certified for home services. Our quality of service is second to none, while we offer free estimates on every call and provide a range of financing options. All major credit cards are accepted. Or, choose our in-house financing (available upon credit approval) and benefit from affordable monthly payments and low-interest rates. Our company is based in four locations, including nearby Palm Desert, so our technicians can reach your home in any type of heating, cooling, or plumbing emergency.
The Coachella Valley is known for its warm winters and hot summers, but temperature extremes do occur. That's why you never want to neglect air conditioning maintenance. We're familiar with all types of heating and cooling system problems and can service:
HVAC Units

Traditional units
Rooftop units
Electric units
Ductless units
Heat Pumps

Absorption
Air source
Ductless
Geothermal
Some HVAC equipment problems and breakdowns are unavoidable, but we can quickly reach your home, diagnose the problem, and make repairs and other recommendations. Our HVAC replacement technicians can help choose the right systems for your home to ensure reliability and energy efficiency. Whether you need a new filter, a tune-up, or replacement parts, our contractors are prompt, fast, and reliable.
Call us if your home isn't cooling evenly, or if there are odd noises or odors. We can perform air duct cleaning if necessary, and adjust or install new thermostats, including the latest programmable and Wi-Fi units. Inadequate insulation can negatively impact your HVAC system, but we can add or replace insulating materials in your ceiling, walls, or attic to reduce system load and improve efficiency.
At Nexgen, we know that a plumbing emergency cannot wait. It often happens suddenly and can leave behind dire consequences. When there's a water leak, no matter how small, the damage can add up quickly. We can pinpoint the location of the problem fast using advanced leak detection, inspect your piping with special camera equipment, or provide fast repiping without digging up your floors or yard.
Clogged or backed up drains are common in homes. If you can't fix the problem, we can provide professional drain cleaning to clear stubborn blockages. In many cases, we can snake a pipe or perform hydro jetting to clear away the problem without taking more extreme measures. But the causes of slow drains, running toilets, and sewer odors sometimes lie deeper—we're equipped and experienced to perform thorough sewer cleaning, and can also provide tree root removal and sewer repair when necessary.
If your gas appliances aren't working or you notice a sulfur smell, which is added to natural gas so a leak can be detected, call us right away. Our gas plumbing professionals can get to your home fast. Waiting to address the problem can put your family's health at risk, not to mention create an explosion hazard that can end catastrophically. Fortunately, we can quickly find a gas leak and repair your gas line, restoring your service, safety, and peace of mind
Call for HVAC/Plumbing Service Today
Nexgen Air Conditioning Heating and Plumbing, serving all of Southern California, can address HVAC and water/gas plumbing repair, installation, replacement, and maintenance. Whether you need a furnace replaced or heat pump fixed, or require drain cleaning or your gas plumbing checked, we'll be there. Nexgen contractors can even fix garbage disposals and hot water heaters or perform electric panel upgrades if your home's electrical system is outdated. Call 888-497-4882 for instant services, a free quote, or information on our X Protection Plan for priority service, additional savings, and an extended parts and labor warranty.
Why Choose Nexgen?
Family Owned & Operated Business
Available 24/7 for Emergencies
Trusted Name in Home Repair
Hassle-Free Guaranteed Service
Fully Licensed & Insured Technicians
Commercial & Residential Experts
X Protection Plan

Protection Plan
Protect your home for life
Over $1,000 value starting at
ONLY $19.95 a month!
Join the

Family today
Learn More
X Protection Plan

Protection Plan
Protect your home for life
Over $1,000 value starting at
ONLY $19.95 a month!
Join the

Family today
Learn More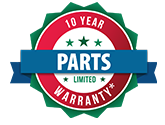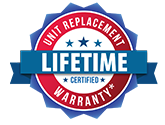 Warranty
NEXGEN Guarantee
Our clients deserve service and product protection. NexGen offers a 10 YEAR WARRANTY on parts, and a LIFETIME WARRANTY on unit replacement.
SCHEDULE YOUR APPOINTMENT NOW!