Professional Heating, Air Conditioning, and Plumbing Services in Palm Desert
Our Price*
$88
X-Performance AC & Heating Tune Up
what's included?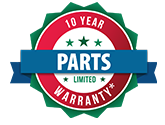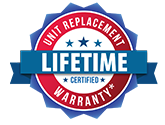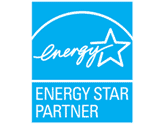 *Final pricing may vary based on pro's onsite estimate, which you can accept or decline.
Palm Desert's Full-Service HVAC/Plumbing Company
Nexgen is the leading HVAC and plumbing specialist in Palm Desert, CA. Trusted by homeowners throughout the Coachella Valley and Southern California, we employ a team of trained, knowledgeable, and background checked technicians who are Google Certified for Home Services in your area. Customers rely on us for residential air conditioning, heating, and plumbing services as well as to address drain cleaning, air quality, water filtration, and gas line issues.
From free estimates to a second-to-none protection plan, Nexgen is here to provide comprehensive service on HVAC units, heat pumps, thermostats, gas plumbing, and your furnace. Our repair, replacement, and maintenance expertise is primarily focused on our local:
Plumbing Services: Nexgen technicians can tackle any plumbing issue whether it involves your piping or a fixture such as a toilet or water heater. From finding minute leaks (including a potentially dangerous gas leak) to sewer cleaning or tree root removal, our team has the expertise to find the cause of the problem and correct it so your plumbing system works normally again. Any drain, valve, or pipe in your kitchen or bathroom, basement, or that serves your home from outside can be fixed, replaced, or updated.
HVAC Services: There are many components responsible for heating, cooling, and ventilation in your home, with a plethora of working parts. Your air conditioning, furnace, thermostats, and other HVAC devices work on a regular basis, so their mechanical parts are prone to wearing out. Allow our technicians to conduct regular inspections to ensure they're working properly and that minor maintenance tasks or repairs can be performed before major, and more expensive, problems occur. We also offer 24-hour service in case of a sudden breakdown or emergency in your home.
X Protection Plan – Maintenance Program You Can Trust
Regular maintenance can keep your HVAC and plumbing infrastructure running reliably for a long time. That's why Nexgen offers the X Protection Plan. It can save you in the long run with annual heating and AC tune ups, water heater flushes, and an attic/crawl space efficiency and safety check, as well as a whole house plumbing inspection once a year.
In addition, the plan qualifies customers for priority installation, a guaranteed service window, and dedicated phone line to address all service calls. Customers also receive discounts on future repairs and indoor air quality products. Transferrable to tenants and new owners of equipment, the X Protection Plan includes unlimited free diagnostic services and tune ups for friends and family and an extended parts and labor warranty.
HVAC Units for Your Home in Palm Desert
Nexgen offers a variety of HVAC equipment to accommodate your home. This includes HERS-tested air conditioners and equipment that runs quietly and has high Seasonal Energy Efficiency Ratios to guarantee cost-effective performance. Many devices feature a diagnostic system that can provide fast and accurate troubleshooting. It also shuts down the unit if problems that can damage the compressor are detected, oftentimes avoiding catastrophic failures and expensive repairs.
Our product lines include:
We also offer advanced thermostats as well, which compliment the efficiency of our equipment and enable you to take advantage of reduced energy bills, improved comfort, potentially increased home value, and a lifetime warranty for unit replacement. Newer HVAC systems are more durable and can save you on the cost of repairs or replacement for some time.
For a free quote on our HVAC/plumbing installation, replacement, repair, and maintenance services, or to inquire about or apply for financing, call 760-906-8526. You can also book now to set up an appointment in your home.
Why Choose Nexgen?
Family Owned & Operated Business
Available 24/7 for Emergencies
Trusted Name in Home Repair
Hassle-Free Guaranteed Service
Fully Licensed & Insured Technicians
Commercial & Residential Experts
X Protection Plan

Protection Plan
Protect your home for life
Over $1,000 value starting at
ONLY $19.95 a month!
Join the

Family today
Learn More
X Protection Plan

Protection Plan
Protect your home for life
Over $1,000 value starting at
ONLY $19.95 a month!
Join the

Family today
Learn More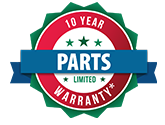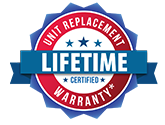 Warranty
NEXGEN Guarantee
Our clients deserve service and product protection. NexGen offers a 10 YEAR WARRANTY on parts, and a LIFETIME WARRANTY on unit replacement.
SCHEDULE YOUR APPOINTMENT NOW!