Water Filtration Services
Google Certified for Home Services
Licensed, Insured Water Filtration Experts
Professional Installation, Replacement, and Repair
Top-of-the-Line HALO Water Systems
We Service All Brands of Water Filtration Systems
Free Estimates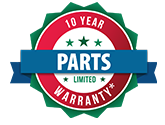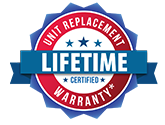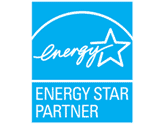 Stay Healthy. Stay Clean. Stay Hydrated.
Nexgen is dedicated to protecting your family by ensuring you get the cleanest and safest water in your home. No matter where you are in Southern California, water quality is very important to your health and wellness. Southern California has never had a good relationship with its water. Most of the time we're just desperate to have it, but because of our aging infrastructure and overpopulation, what little water we do have is, well, gross. It is very easy for water to become contaminated, especially in Southern California metros such as Los Angeles, Anaheim, and Riverside. Call Nexgen, we'll make sure your water is safe to drink and safe to use around the house.
At Nexgen, we only have the best plumbers and technicians on our team. We are 100% capable of servicing any water filtration system, no matter the brand or where you bought it. We're also quick! That's right, we can have a filtration tech knocking at your door in no time! Our water filtration experts can answer any of your questions and we can have you set up with a brand new water filtration system as soon as possible.
Water Filtration Services
Our team of Nexgen water filtration specialists have expertise in the following:
Water filtration repair
Water filtration installation
Water filtration replacement
And various other water filtration services
We have experience in servicing and repairing all makes and models of water filtration systems, water softeners, osmosis systems, water conditioners, and water coolers.
Water Filtration System Installation & Repair
People are often more familiar with water treatment systems that filter water at the tap. These are easily installed onto the faucet or under the sink. While they'll remove chlorine that's added by water treatment facilities, they don't remove impurities that contribute to hard water, such as calcium. A better solution is a whole-house water treatment system. It can remove a wide range of contaminants, including various chemicals and pesticides, plus sediment and bacteria.
A licensed, bonded and insured contractor, Nexgen specializes in various types of water filtration systems. We are the leading water filtration expert in Southern California. Our technicians can install all kinds of water filtration systems. As a California state licensed water conditioning contractor, we are held in the highest regard when it comes to the quality of service and the quality of water you receive. Every brand of water filtration system has unique manufacturer specifications and our team of experts has conducted thousands of water filtration installations without fail. We know what we're doing. We handle the water filtration jobs that our competition runs away from.
To ensure you get the most out of your water filtration system, we can determine the best kind for your home depending on the water quality problems you are having. If hard water buildup is causing clogs, spotting your dishes, and covering your clothes, we can address the problem directly. Our technicians are licensed and trained to install whole house systems quickly and effectively, so you can depend on fresh, clean water for many years.
And when any problems develop with the system, you can rely on Nexgen to fix them. The water purification systems we install are extremely reliable, but they do wear out over time. Our technicians possess the technical expertise to make repairs and replace worn out components, so you continue to get safe, clean, and fresh water for your home. Call Nexgen any time you think your water filtration system needs to be serviced!
Industry Leading Filtration System Installation & Replacement
Nexgen offers a line of innovative water filtration and conditioning systems. Available as inline and whole-house systems, eco-friendly HALO products effectively remove additives like chlorine and chloramines, heavy metals, and disinfectants as well as treat hard water. They also help improve the smell and taste of water in your home. HALO's multi-stage hard water treatment systems filter and condition water to improve water quality and protect your plumbing system. No maintenance is required; you don't even have to replace filters or media, and HALO products are covered under a 10-year warranty.
Already have an old water filtration system and need a replacement? Our trained filtration professionals can have your old system removed as quickly as possible and we can have your new water filtration system installed in no time! We can also remove any unneeded plumbing while we're replacing and installing your system. Our team at Nexgen takes pride in doing our job right the first time, so rest assured you're in good hands!
We Service Many Types of Water Filtration Systems
Our technicians have industry leading expertise in water filtration and conditioning systems and can repair any make or model. The type of system or brand you choose has no bearing on our capability to ensure it functions as well as it was designed to. Whether it develops a clog, mold, or doesn't filter your water supply properly, we can get to the bottom of it and fix the issue quickly. You can count on us whether you have:
Water Filtration Systems: Use specialized media to remove various types of contaminants from water; they're available in many forms depending on your needs.
Water Softeners: Treat hard water, often by exchanging ions to draw unwanted minerals out of solution, resolving many issues associated with mineral scale buildup.
Reverse Osmosis Systems: Filter out impurities using a semi-permeable membrane to remove sulfates, nitrates, arsenic, traces of pharmaceuticals, and bacteria.
Water Conditioners: Improve the taste of water by removing compounds such as chlorine and, to some extent reduce the effects of hard water; they can address bacteria and algae as well.
Water Coolers: Cooling systems that also deliver clean, fresh drinking water that's free of chemicals, heavy metals, and bacteria that can pose health risks.
Contact Nexgen for Your Water Filtration Services
If you're tired of hard-water, or smelly water, or just plain old dangerous city water that all Southern Californians have to deal with, then worry no more! Call Nexgen today and we'll have you drinking the most refreshing filtered water, and cleaning/bathing in the cleanest water possible. Make sure you are keeping yourself and your family safe by installing a water filtration system!
We have partnered with industry leader HALO Water Systems to provide state-of-the-art water filtration, purification, and conditioning systems suited for residential, commercial, and industrial applications. Each is warrantied for up to 10 years. If you join our X Protection Plan, you'll also get an extended parts and labor warranty, plus priority service whenever you need it. However, we can repair and replace any brand of water filtration or conditioning system.
Call us at 833-729-9735 for help selecting the right inline or whole house water purification system for your home, and a free quote, today!
Why Choose Nexgen?
Family Owned & Operated Business
Available 24/7 for Emergencies
Trusted Name in Home Repair
Hassle-Free Guaranteed Service
Fully Licensed & Insured Technicians
Commercial & Residential Experts
X Protection Plan

Protection Plan
Protect your home for life
Over $1,000 value starting at
ONLY $19.95 a month!
Join the

Family today
Learn More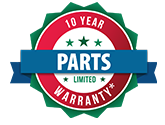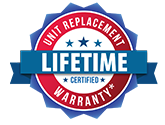 Warranty
NEXGEN Guarantee
Our clients deserve service and product protection. NexGen offers a 10 YEAR WARRANTY on parts, and a LIFETIME WARRANTY on unit replacement.
How Can We Help You?