HVAC and Plumbing Services in West Covina
Our Price*
$88
X-Performance AC & Heating Tune Up
what's included?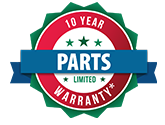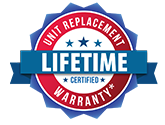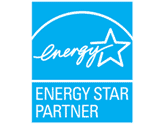 *Final pricing may vary based on pro's onsite estimate, which you can accept or decline.
Southern California homeowners rely on Nexgen for high-quality air conditioning and plumbing service. In West Covina, we offer repair and replacement services as well as installation and maintenance. We're always available to help in an emergency, whether you have a leak or no heating or cooling. Low-interest financing options are available to accommodate your budget; plus, our products and services are backed by a warranty of up to 12 years. And all our technicians are background checked and Google Certified for Home Services, so you can always trust a reliable professional to get the job done.
Our team is trained and equipped to service various types of HVAC units, whether for urgent repairs or annual maintenance. Homeowners rely on Nexgen to address any furnace problem or to install heat pumps, water heaters, or thermostats. If there's an air duct leak or blockage, we'll be there to fix it. Problems with old, inadequate, or damaged insulation can be corrected as well. We are committed to maximizing the function and efficiency of heating and cooling systems and extending their longevity, so you spend less on repairs and dealing with unexpected breakdowns.
A plumbing problem can involve extensive water damage or a dangerous gas leak. Something as innocent as a running toilet or slow drain can signify a serious issue. Our plumbing services range from drain cleaning and inspecting piping to performing advanced leak detection, sewer cleaning, and gas plumbing services. If necessary, we can provide gas line or sewer repair including tree root removal. Any repiping we need to do is faster and less disruptive than conventional methods. When you hear water flowing or smell gas, call Nexgen and we'll dispatch a team to your West Covina home.
HVAC Units and Products
Our HVAC systems in the XBuilders, XComfort, XPrestige, and XDiamond Elite Series are some of the most reliable, efficient products in the industry, including:
X Protection Plan
Air conditioning systems require at least annual maintenance to be efficient and reliable, but all that upkeep can strain West Covina homeowners. That's why we offer the comprehensive X Protection Plan. You pay a small monthly fee but get a range of services that include water heater flushes, heating and A/C tune-ups, plumbing inspections, and an extended parts and labor warranty. Our plan is even transferable to locations within our service area or if you're renting out your home.
In addition to our HVAC and plumbing expertise, we also demonstrate a commitment to customers' well-being wherever we go. Indoor air pollutants are more concentrated than those outside, which can have a variety of health effects. X Protects mean we will preserve your air quality with purifiers, duct cleaning services, and HEPA filters. We also help improve security as well. With Nest Secure, alarms, smart locks, and cameras can be tracked on your phone to help stay in the loop, no matter where you are.
Contact Nexgen for All Your HVAC/Plumbing Needs
Whether you notice a leak, your A/C not cooling properly, or the drains are slow, call Nexgen right away. We employ advanced inspection equipment and repair techniques to quickly find and fix problems and improve your comfort and safety. Electric panel upgrades can be performed to boost capacity and safely power the latest HVAC systems. Nexgen serves all of Southern California and provides the same high-quality service to West Covina homeowners. Call 833-729-9735 for a free quote or to learn about our financing plans, today!
Why Choose Nexgen?
Family Owned & Operated Business
Available 24/7 for Emergencies
Trusted Name in Home Repair
Hassle-Free Guaranteed Service
Fully Licensed & Insured Technicians
Commercial & Residential Experts
X Protection Plan

Protection Plan
Protect your home for life
Over $1,000 value starting at
ONLY $19.95 a month!
Join the

Family today
Learn More
X Protection Plan

Protection Plan
Protect your home for life
Over $1,000 value starting at
ONLY $19.95 a month!
Join the

Family today
Learn More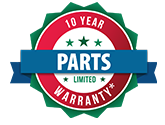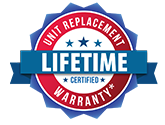 Warranty
NEXGEN Guarantee
Our clients deserve service and product protection. NexGen offers a 10 YEAR WARRANTY on parts, and a LIFETIME WARRANTY on unit replacement.
SCHEDULE YOUR APPOINTMENT NOW!