Torrance Heating, Cooling, and Plumbing Installation, Repair, and Maintenance
Our Price*
$88
X-Performance AC & Heating Tune Up
what's included?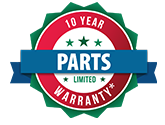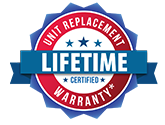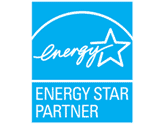 *Final pricing may vary based on pro's onsite estimate, which you can accept or decline.
Nexgen: #1 Rated for Home Services
Nexgen Air Conditioning Heating & Plumbing is the leading HVAC/plumbing services provider in Southern California and is proud to serve the city of Torrance. We provide a wide range of services to homeowners who rely on us for quality equipment, excellent service, and prompt technicians who can be there in an emergency. The top 24-hour HVAC and plumbing company in the region, we can fix any problem with air conditioners or your furnace, piping, sewer, or gas line. If you need a replacement of any type of equipment, fixture, or plumbing infrastructure, our licensed technicians are fast and effective, while we ensure each job is affordable thanks to financing that can be tailored to your budget.
No matter how big or small a problem is, we can find the cause and fix it. We are dedicated to customer service and have thoroughly background checked all our employees and verified their expertise, so you can be rest assured they will guarantee your safety and get the job done right the first time. Every project starts with a free estimate. We also offer a price match guarantee and warranty parts and labor for up to 12 years. And, our experienced contractors service pipes, HVAC systems, drains, sewers, and even address insulation issues and provide electric panel upgrades.
Our team can service all types of HVAC units whether they are indoors or outdoors. This means you can count on experienced technicians to work on traditional units or address the unique needs of electric units. If you have rooftop units installed, we can access and install or repair them. For ductless units without the complexities of connected ductwork, we can help with installation, maintenance, or repair work.
If you use a heat pump for home heating and cooling, Nexgen is here to help. Heat pumps come in different forms with different requirements. We are familiar with absorption, air source, and ductless systems. Even if you have a modern geothermal system, we are knowledgeable on all the inner workings and service requirements. But no matter what type of system it is, we can answer your call and send a crew to your Torrance home 24/7.
You can also count on us for air duct cleaning to help improve indoor air quality, energy efficiency, and system reliability. Our technicians can work with the latest thermostats. They can help adjust, fix, or install programmable units and those connected via Wi-Fi. And, if your attic or basement insulation is no longer doing its job, we can improve or replace it to make your HVAC system and home more efficient.
Home plumbing can go years without trouble. But eventually time takes a toll. Water pressure, corrosion, leaks, and even gas plumbing issues can occur and put your safety at risk. An issue can crop up anywhere; you may have slow drains, water backing up, or a drop in water pressure. Plumbing problems can manifest as a slow or running toilet or in a showerhead, sink faucet, garbage disposal, or washer/dryer.
If you can't resolve the problem yourself, we can provide professional drain cleaning to eliminate obstructions. Hydro jetting can be used if necessary. And, we can use camera inspection to get deep inside the system to spot any issue. When the problem lies deeper, you can rely on us for sewer cleaning and even more extensive sewer repair.
Sometimes there's evidence of a leak but you don't know where it's coming from. We employ effective leak detection methods to find it quickly and minimize the damage. More serious problems can require repiping, but we use faster, less intrusive trenchless repair and replacement methods. Whether it's fixing pipe damage or tree root removal, we can complete the job without digging up your property. Lastly, if you suspect a gas leak, call right away and our crews will find the source and the best possible solution to resolve the emergency.
Schedule Top Rated HVAC/Plumbing Service Today
Torrance homeowners can rely on Nexgen Air Conditioning Heating & Plumbing for many services. Our expertise in fixing, installing, and replacing equipment is second to none. We also help maintain equipment and systems so they last longer. We offer free estimates on every job and offer great financing that works within your budget, so you have the best service possible. For more information on our competitive pricing, price match guarantee, and X Protection Plan; to get a free quote; or schedule an appointment, call 888-966-9408 today.
Why Choose Nexgen?
Family Owned & Operated Business
Available 24/7 for Emergencies
Trusted Name in Home Repair
Hassle-Free Guaranteed Service
Fully Licensed & Insured Technicians
Commercial & Residential Experts
X Protection Plan

Protection Plan
Protect your home for life
Over $1,000 value starting at
ONLY $19.95 a month!
Join the

Family today
Learn More
X Protection Plan

Protection Plan
Protect your home for life
Over $1,000 value starting at
ONLY $19.95 a month!
Join the

Family today
Learn More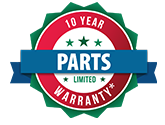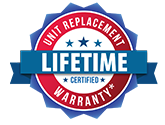 Warranty
NEXGEN Guarantee
Our clients deserve service and product protection. NexGen offers a 10 YEAR WARRANTY on parts, and a LIFETIME WARRANTY on unit replacement.
SCHEDULE YOUR APPOINTMENT NOW!