Torrance HVAC and Plumbing Services Available for Emergency
Our Price*
$88
X-Performance AC & Heating Tune Up
what's included?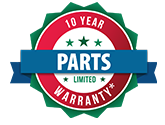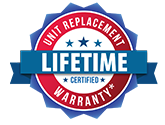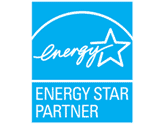 *Final pricing may vary based on pro's onsite estimate, which you can accept or decline.
Nexgen provides a comprehensive set of services, including high-quality installation, repair, maintenance, and replacement of HVAC and plumbing components and systems. The #1 HVAC services company in Southern California, we have emergency availability in Torrance and can promptly address any type of air conditioning, heating, or plumbing issue in your home. Our work and the equipment we install are backed by an up to 12-year warranty covering major repairs and breakdowns. Whether you need an A/C replaced or a more efficient furnace installed, our in-house financing includes conveniently low interest rates and monthly payments.
Thanks to our commitment and expertise in the HVAC/plumbing industry, customers in Torrance trust us for:
Even in Southern California's normally temperate climate, keeping your home comfortable is a top priority. We fix and maintain traditional, electric, ductless, and rooftop A/C units and can reach you in an emergency (whether you have a refrigerant leak or the air conditioner stops working on a hot summer night). Our technicians are Google Certified for Home Services and perform air duct cleaning, upgrade insulation, and maintain heat pumps, water heaters, thermostats, and other equipment. It's a known fact that proper maintenance improves the longevity and efficiency of heating and cooling systems. Nexgen is dedicated to achieving these goals in every home we serve.
Many plumbing issues start out subtly with distant dripping water sounds or damp spots on the walls. You can trust Nexgen for effective leak detection. We quickly assess the problem and fix or replace piping; when repiping is needed, we can complete the job with minimal disruption. Our drain cleaning techniques quickly clear clogs and we can inspect your entire piping system with high-tech cameras. Customers also depend on us for sewer cleaning, sewer repair, and even tree root removal; but if there's a problem with your gas line, our gas plumbing experts can find the source of the problem and repair a gas leak before there are catastrophic results.
HVAC Units and Products
Choose from the XBuilders, XComfort, XPrestige, or XDiamond Elite Series, representing the best heating and cooling technology on the market. These systems deliver efficiency, longevity, reliability, and quiet performance. Our line-up of HVAC units includes:
X Protection Plan
When you join our X Protection Plan, there's no guesswork. It includes priority installation, discounts on repairs, and maintenance such as annual A/C and heating system tune-ups, water heater flushes, plumbing inspections, and attic/crawl space inspections. We also include discounts on indoor air quality products, an extended parts and labor warranty, and dedicated phone line—all for just one low monthly fee.
Nexgen is committed to solving customers' problems. Our services don't end with exceptional heating and cooling systems that provide the ultimate in comfort. We protect indoor air quality with HEPA filters, high-quality air purification systems, air duct cleaning, and more. Taking things a step further, we'll even install a Nest Secure system with smart cameras, alarms, and door locks you control with your phone. That's how dedicated we are to ensuring your well-being.
Contact NeXgen Today
Nexgen provides Torrance homeowners with the best in air conditioning, heating, and plumbing service but can also work with tankless water heaters and provide electric panel upgrades. Our installation, maintenance, repair, and replacement services are centered on professionalism, efficiency, and comfort. For more information on our HERS-tested HVAC systems, plumbing services, or to request an emergency visit, call 310-340-0850. Also, feel free to book your appointment online.
Why Choose Nexgen?
Family Owned & Operated Business
Available 24/7 for Emergencies
Trusted Name in Home Repair
Hassle-Free Guaranteed Service
Fully Licensed & Insured Technicians
Commercial & Residential Experts
X Protection Plan

Protection Plan
Protect your home for life
Over $1,000 value starting at
ONLY $19.95 a month!
Join the

Family today
Learn More
X Protection Plan

Protection Plan
Protect your home for life
Over $1,000 value starting at
ONLY $19.95 a month!
Join the

Family today
Learn More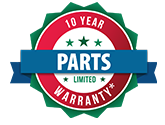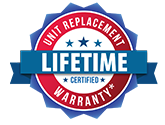 Warranty
NEXGEN Guarantee
Our clients deserve service and product protection. NexGen offers a 10 YEAR WARRANTY on parts, and a LIFETIME WARRANTY on unit replacement.
SCHEDULE YOUR APPOINTMENT NOW!