Temecula Air Conditioning, Heating, and Plumbing Contractor
Our Price*
$88
X-Performance AC & Heating Tune Up
what's included?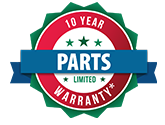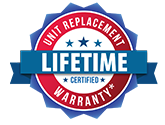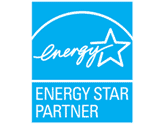 *Final pricing may vary based on pro's onsite estimate, which you can accept or decline.
Rated #1 for home services in Southern California, Nexgen serves homeowners in Temecula and surrounding areas in Riverside County's Wine Country. We're known for high quality customer service. Our team provides installation, replacement, repair, and maintenance of heating, cooling, and plumbing systems and equipment. Emergency service is available, while our licensed contractors are experienced in everything from drain cleaning to leak detection, to fixing a gas leak. They can fix any problem, regardless of how big or small it is, and are familiar with every type of HVAC or plumbing product.
Nexgen Air Conditioning Heating and Plumbing is chosen because of:
Emergency Availability
Industry leading financing options
Our high level of expertise
Affordable service
Full warranty coverage
An unbeatable protection plan
Thousands of satisfied homeowners
Nexgen can fix and install gas, oil, and electric furnaces; air source, absorption, ductless, or geothermal heat pumps; and several types of HVAC units. We can service traditional units, electric units, ductless units, and packaged rooftop units. No matter what type of system you have, our team can help you with choosing the best one for your home, and we're fully stocked with parts so repairs can be completed promptly and effectively. If a dirty air duct is affecting system efficiency or indoor air quality, we can employ proven cleaning methods to ensure your ductwork is free of dirt, mold, and other contaminants.
Furnace repair can be provided if your home isn't heating evenly or is not reaching the desired temperature. If replacing the appliance is the best option, we can help you upgrade to a newer, more reliable, and energy efficient solution. Home insulation has a major impact on how well your heating and cooling system performs. Our technicians can inspect your insulation to determine if it is sufficient, improvements are needed, or the material needs to be replaced to improve comfort, efficiency, and lower your monthly energy bills.
Whether you need to upgrade to programmable or Wi-Fi thermostats or could benefit from a tankless water heater or electric panel upgrades, Nexgen can be there as well. Feel free to give us a call regarding all your HVAC system needs.
A plumbing emergency represents one of the most urgent situations a homeowner can face. If a pipe is leaking, there is an imminent threat of water damage and mold, but if you have a gas leak your life may be in danger due to exposure and the explosion risk. Fortunately, Nexgen's technicians can address both problems quickly. We use state-of-the-art equipment to detect leaks in your piping and to perform difficult tasks, such as repiping or tree root removal, in a less intrusive manner. If there's a problem in a gas line, we can repair your gas plumbing and restore your gas service and safety.
We fix clogged drains, slow sinks, and running toilets. If sewage is backing up into your home, we can address this smelly and unsafe problem by performing a complete sewer cleaning. But if sewer lines on your property are no longer reliable, our technicians specialize in sewer repair and can quickly eliminate any problems and restore your peace of mind. Our Temecula plumbing experts employ the latest techniques from camera inspection to trenchless repair. We even employ advanced methods such as hydro jetting to push any blockages through the line using water and gravity.
Whether you have a hot water heater or garbage disposal problem, we can repair the issue or help you choose a more reliable, efficient replacement.
Nexgen Is Ready to Help
Our air conditioning, heating, and plumbing service includes any type of installation or repair you need. We perform maintenance to help your equipment last longer, stay reliable, and remain efficient. Serving all of Southern California, we can reach your home in Temecula quickly in an emergency and offer the best protection plans. Our X Protection Plan includes premium care, discounts, and customer service for a low monthly fee. Call 888-966-9408 to request service and get a free quote—or book your appointment online, today!
Why Choose Nexgen?
Family Owned & Operated Business
Available 24/7 for Emergencies
Trusted Name in Home Repair
Hassle-Free Guaranteed Service
Fully Licensed & Insured Technicians
Commercial & Residential Experts
X Protection Plan

Protection Plan
Protect your home for life
Over $1,000 value starting at
ONLY $19.95 a month!
Join the

Family today
Learn More
X Protection Plan

Protection Plan
Protect your home for life
Over $1,000 value starting at
ONLY $19.95 a month!
Join the

Family today
Learn More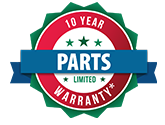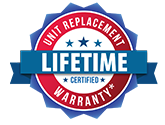 Warranty
NEXGEN Guarantee
Our clients deserve service and product protection. NexGen offers a 10 YEAR WARRANTY on parts, and a LIFETIME WARRANTY on unit replacement.
SCHEDULE YOUR APPOINTMENT NOW!