Santa Monica, Heating, Air Conditioning, and Plumbing
Our Price*
$88
X-Performance AC & Heating Tune Up
what's included?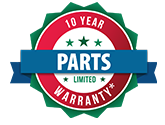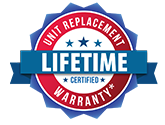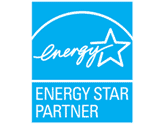 *Final pricing may vary based on pro's onsite estimate, which you can accept or decline.
Nexgen Air Conditioning Heating & Plumbing is #1 rated in home services. Serving all of Southern California, we are available in Santa Monica to address A/C, furnace, heat pump, piping, and other types of installation, repair, and maintenance.
The coastal city of Santa Monica is known for its temperate climate, amusement park, and pier. But homeowners rely on their HVAC and plumbing systems for comfort and clean water. When something goes wrong, it can cause a serious emergency. That's why Nexgen is available for emergencies. Our licensed technicians can fix any problem and provide a reliable, efficient replacement when necessary. You can trust our company because we:
Provide excellent customer service
Background check our employees
Finance any installation or repair
Offer warranties up to 12 years
Deliver free price estimates
Offer a price match guarantee
We service water pipes and gas plumbing, while our contractors can install, fix, and maintain all types of HVAC units, including:
Traditional Units
Rooftop Units
Electric Units
Ductless Units
Nexgen employs some of the most experienced HVAC technicians in the industry. Santa Monica homeowners can depend on them to install the latest air conditioning systems and provide 24-hour emergency repair services. Heating and cooling equipment can fail suddenly, but when there are developing issues, calling us promptly enables our technicians to perform a full inspection and get to the root of the problem. We can then fix your furnace or adjust thermostats to get things working normally again.
Our team can work with oil, gas, or electric furnaces as well as heat pumps, including the newest geothermal units as well as air source, absorption, and ductless models. A heat pump can provide warmth and cool your home; we can assess every component to ensure it is fully functional. Whether your furnace has a leak, bad connection, rust, or a pilot light problem, Nexgen can get to the root of it and make the appropriate repairs before you know it. Our technicians are prompt, courteous, and efficient.
A dirty air duct can deteriorate indoor air quality and lead to mold and contamination. And to maintain indoor temperature, we can service standard, programmable, and Wi-Fi thermostats. If your home is drafty or there are heating/cooling problems, we can look at your insulation as well. Improvements can address temperature control, energy costs, and home energy efficiency in general.
Issues with your plumbing system can affect the livability of your home and create extremely serious problems. Slow drains may warrant a simple drain cleaning. If they're backing up or smell bad, sewer cleaning may be required. In more extreme cases, we may need to perform sewer repair or tree root removal. Sewer repair can be highly disruptive, but we employ advanced techniques including camera inspection, high-tech leak detection, and trenchless repiping methods to preserve and protect your property while permanently fixing the problem.
Water pipes are prone to progressive issues such as corrosion. Small holes can develop over time, leading to pinhole leaks and eventually burst pipes. Your gas line isn't immune to problems either. Issues with gas plumbing can cause dangerous conditions; there are many home fires and explosions each year caused by a gas leak. Fortunately, our Santa Monica technicians specialize in correcting such problems beforehand, so don't hesitate to call if you smell the sulfur added to natural gas or gas service is interrupted.
Nexgen can handle any plumbing matter. Whether you have a serious leak, a slow toilet, or weak water pressure, our technicians can correct the problem. Garbage disposal, dishwasher, and other appliance problems can be addressed as well. And if your home electrical capacity can be improved, we can perform an electrical panel upgrade to eliminate overload and shock hazards.
Nexgen Air Conditioning Heating & Plumbing Is Here to Help
We offer convenient financing options to suit your needs and budget, in partnership with leading financial institutions in the Santa Monica area. Our X Protection Plan ensures you have access to quality maintenance services and top priority for affordable repairs and installation. When an A/C or furnace replacement is needed, you can trust us to help choose the best unit for your home and install it without a problem. We also provide free estimates and a price match guarantee, so you can rely on us to make things more affordable. For emergency service, fast HVAC/plumbing solutions, and quality guaranteed, call Nexgen at 888-966-9408 today.
Why Choose Nexgen?
Family Owned & Operated Business
Available 24/7 for Emergencies
Trusted Name in Home Repair
Hassle-Free Guaranteed Service
Fully Licensed & Insured Technicians
Commercial & Residential Experts
X Protection Plan

Protection Plan
Protect your home for life
Over $1,000 value starting at
ONLY $19.95 a month!
Join the

Family today
Learn More
X Protection Plan

Protection Plan
Protect your home for life
Over $1,000 value starting at
ONLY $19.95 a month!
Join the

Family today
Learn More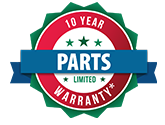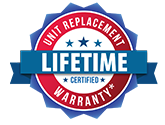 Warranty
NEXGEN Guarantee
Our clients deserve service and product protection. NexGen offers a 10 YEAR WARRANTY on parts, and a LIFETIME WARRANTY on unit replacement.
SCHEDULE YOUR APPOINTMENT NOW!