Professional HVAC and Plumbing Services in Santa Clarita, CA
Our Price*
$88
X-Performance AC & Heating Tune Up
what's included?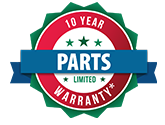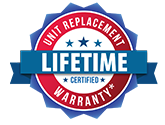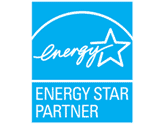 *Final pricing may vary based on pro's onsite estimate, which you can accept or decline.
HVAC & Plumbing Installation, Repair, and Maintenance
Nexgen Air Conditioning Heating & Plumbing is a full-service contractor that can address the HVAC and plumbing needs of residential and commercial customers in Santa Clarita. Our licensed, background checked technicians can be dispatched to deal with any emergency. We're Google Certified for Home Services so you can depend on a reputable company to address any problem, no matter how big or small. An A/C or furnace breakdown doesn't have to leave you uncomfortable; we're fast and affordable, thanks to convenient financing options, and offer warranties up to 12 years.
Our dedicated team is relied upon for:
We are the go-to one-stop heating and air conditioning services provider in Santa Clarita. When you need equipment installation or replacement, we can install the most efficient traditional units, electric units, ductless units, or rooftop units. Before installing your air conditioner, we inspect your home to determine the best-sized unit. Then we ensure it is correctly installed to avoid performance issues and maximize efficiency. Our repair techs can deal with a damaged compressor, faulty sensor or thermostat, or refrigerant leak so your system can be restored to its original condition.
When it comes to furnaces, heat pumps, and other heating elements, Nexgen is the best in the business. A heat pump is an effective device that brings comfort to your home. Whether you have an air source, ductless, absorption, or geothermal heat pump, we can service it so it's as reliable as possible. We install the proper pumping system for your home and offer emergency service to address any problem. From connection problems to sediment build up, we can manage oil, gas, or electric furnace issues as well.
In addition, the Nexgen team can fix a leaky air duct and provide the proper sealing and insulation to increase efficiency. If the ductwork is improperly designed, we can make corrections, and if dust, dirt, pollen, insects, mold, or other contaminants have clogged it up, we can provide duct cleaning.
Our Santa Clarita plumbers can address common problems such as running toilets, slow drains, and low water pressure. If a leak is suspected but you can't find the source, we provide advanced leak detection methods to get to the root of the problem, including video camera inspection. Don't ignore water pressure issues or water sounds when none is running.
Ultimately, clogs, wear, and corrosion can lead to piping issues that can be as severe as a burst pipe. This can result in major flood damage and mold. It's therefore important to address even the most minor of plumbing problems quickly. We specialize in drain cleaning and can even employ modern techniques like hydro jetting to clear your pipes quickly. When your pipe has worn beyond repair, we can perform repiping without causing major disruptions to your property. Modern techniques avoid having to dig up your floors, yard, or driveway.
Sewer cleaning is another one of our specialties. Whatever goes down your drains can make into sewer lines and cause blockages. We are sewer repair experts as well, and can provide services as extensive as tree root removal. Even the most dangerous of situations can be dealt with, including a gas leak; we can fix your gas line and restore your gas plumbing quickly. Call us immediately if you smell sulfur, hear hissing from your pipes, or experience a loss in gas service.
Nexgen is Ready to Help
Nexgen Air Conditioning Heating & Plumbing is the company to call to install, replace, repair, or maintain HVAC units and plumbing systems. We do electric panel upgrades as well. But when it comes to maintaining your plumbing/HVAC system, our X Protection Plan ensures you get priority service, affordable pricing, and routine care that can extend the life of your system. Our pricing is the most competitive in the industry while we guarantee the highest quality of service. Plus, we're available for emergencies should you ever have an HVAC/plumbing emergency in Santa Clarita. To request service or get a free quote, call 888-277-0415.
Why Choose Nexgen?
Family Owned & Operated Business
Available 24/7 for Emergencies
Trusted Name in Home Repair
Hassle-Free Guaranteed Service
Fully Licensed & Insured Technicians
Commercial & Residential Experts
X Protection Plan

Protection Plan
Protect your home for life
Over $1,000 value starting at
ONLY $19.95 a month!
Join the

Family today
Learn More
X Protection Plan

Protection Plan
Protect your home for life
Over $1,000 value starting at
ONLY $19.95 a month!
Join the

Family today
Learn More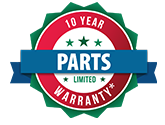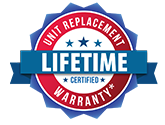 Warranty
NEXGEN Guarantee
Our clients deserve service and product protection. NexGen offers a 10 YEAR WARRANTY on parts, and a LIFETIME WARRANTY on unit replacement.
SCHEDULE YOUR APPOINTMENT NOW!