San Bernardino HVAC & Plumbing Services
Our Price*
$88
X-Performance AC & Heating Tune Up
what's included?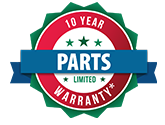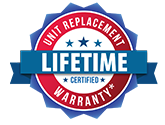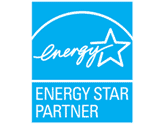 *Final pricing may vary based on pro's onsite estimate, which you can accept or decline.
Residential and commercial customers throughout Southern California rely on Nexgen Air Conditioning Heating & Plumbing for professional service. Whether you need equipment repair, installation, or replacement, we can provide prompt and dependable service, while our maintenance plans ensure your HVAC/plumbing system is reliable, efficient, and long-lasting. Nexgen is Google Certified for Home Services and the #1 contractor in San Bernardino for servicing HVAC units, heat pumps, piping, and so much more.
Why Choose Nexgen
At Nexgen, we do our best to serve our customers' needs. Our technicians are fully licensed and insured, and available for emergency to address any HVAC/plumbing issue. We offer parts and labor warranties that provide protection for up to 12 years. Maintenance is a priority and more accessible than ever with our X Protection Plan. You can schedule routine service and even get free annual tune-ups plus discounts on repairs. Priority service and a dedicated phone line are included as well. And, whether you need a new system installed or require emergency repairs, our financing options come with convenient monthly payments and low interest rates.
We install and fix all types of HVAC units in San Bernardino, including:
No matter what type of air conditioning system you have, we can address noise, ineffective cooling, leaks, and other common issues. When it is time for a new system, we can provide professional replacement, helping select the proper system and ensuring it is as energy efficient as possible. But it's not only air conditioners we service.
Our team is also experienced with heat pumps, and can ensure the reliability and safety of the following types:
Air source
Absorption
Ductless
Geothermal
Whether your home isn't getting heating, vents are blowing cold air, the system is cycling improperly, or odd noises are coming from your heat pump, call Nexgen and we'll send a technician out to your home right away.
We also work with gas, oil, and electric furnaces and can get to the bottom of pilot light issues, noise, ignition problems, or simply replace dirty filters. Faulty thermostats can be repaired as well to restore your heating and cooling system. However, efficiency and air quality issues may originate from a problem in an air duct. Whether there is bad sealing or a blockage, we can find and fix it, while poor or damaged insulation can be improved or replaced to boost energy efficiency.
We are available for emergencies, so you can call day or night for immediate attention to problems such as:
Slow drains
Low water pressure
Plumbing leaks
Running toilets
Sewage backup
Clogged pipes
Gas leaks
…And much more
If you suspect a leak due to water stains on the ceiling or dripping sounds from the walls, we can employ effective leak detection methods to locate the problem quickly and fix it. Whether fixing it requires tightening a connection or repiping an area of plumbing without disrupting your home or business, Nexgen can get it done quickly and right the first time.
Customers rely on us for drain cleaning when ordinary household product such as soap or grease build up, or mineral scale deposits from hard water have blocked pipe. Sewer cleaning can address deeper issues, while sewer repair can address various types of damage even if it requires tree root removal. We can prevent and correct serious matters such as dirty sewage backing up into your home. If you suspect a gas leak, we can get into your gas line and provide effective gas plumbing repairs so there's no longer any danger to your home and family.
Contact Nexgen for Fast Service
Don't hesitate to call us for air conditioning, plumbing, and other services, including electric panel upgrades to bring your home up to code. Our goal is to ensure your home is functional, energy efficient, and safe as well as make sure you have access to priority service and affordable options. For trusted service by a family owned and operated HVAC/plumbing contractor in San Bernardino, contact us at 888-456-5441 to request emergency service, an appointment, or a free estimate.
Why Choose Nexgen?
Family Owned & Operated Business
Available 24/7 for Emergencies
Trusted Name in Home Repair
Hassle-Free Guaranteed Service
Fully Licensed & Insured Technicians
Commercial & Residential Experts
X Protection Plan

Protection Plan
Protect your home for life
Over $1,000 value starting at
ONLY $19.95 a month!
Join the

Family today
Learn More
X Protection Plan

Protection Plan
Protect your home for life
Over $1,000 value starting at
ONLY $19.95 a month!
Join the

Family today
Learn More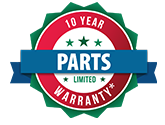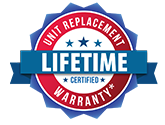 Warranty
NEXGEN Guarantee
Our clients deserve service and product protection. NexGen offers a 10 YEAR WARRANTY on parts, and a LIFETIME WARRANTY on unit replacement.
SCHEDULE YOUR APPOINTMENT NOW!