HVAC and Plumbing Services in Redlands
Our Price*
$88
X-Performance AC & Heating Tune Up
what's included?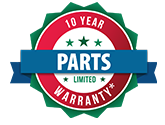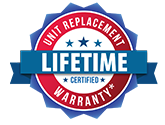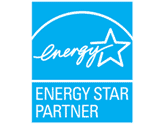 *Final pricing may vary based on pro's onsite estimate, which you can accept or decline.
The #1 HVAC/plumbing contractor in Southern California, Nexgen is available in Redlands to provide air conditioning, furnace, and pipe/sewer installation, repair, and replacement. We are available to address any type of emergency whether your heating or cooling system breaks down or a pipe bursts in your home. All our technicians are trained, experienced, and Google Certified for Home Services. They are prompt, courteous, and respectful of your home or business. Whether you call on us for repairs or routine maintenance, we back our work with an up to 12-year warranty and offer even more perks with our X-Protection Plan. We'll even finance the work you need, so you benefit from low interest rates and monthly payments on:
As an experienced HVAC contractor, we know how important it is to keep your home comfortable. Our team can fix all types of HVAC units, including traditional, rooftop, electric, and ductless systems, and repair any problem. Whether rooms aren't cooling evenly or your A/C is making noise or not turning on, we can find the cause and provide a solution. If an air duct needs cleaning or sealing, we can do that as well. Home and business owners also rely on us to service water heaters, heat pumps, furnaces, and thermostats as well as install/replace insulation. With regular maintenance, we can enable your heating and cooling system to run more efficiently and last longer.
Our team has emergency availability, so whether you have a slow drain or gas leak, we'll be there to provide a fast and permanent solution. If a drain or toilet has backed up, we can inspect your piping system with specialized cameras to find the source of the problem. We can perform drain cleaning, sewer cleaning, and repiping services without breaking up your walls. Advanced methods enable us to even provide tree root removal and sewer repair without doing any digging. When the source of a leak is unknown, we employ high-tech leak detection methods to locate it and correct the problem. If there's an issue with your gas line, our gas plumbing experts can fix it before the situation gets out of hand.
The XBuilders, XComfort, XPrestige, and XDiamond Elite Series of HERS-tested, high-efficiency heating/cooling equipment we provide include:
Our traditional and electric HVAC systems feature the Copeland® CoreSense Diagnostic system for instant troubleshooting and diagnoses, and which can also shut down the compressor if operating conditions warrant it. We are proud to offer a variety of systems to accommodate as wide a range of applications as possible.
X Protection Plan
Nexgen is also committed to ensuring Redlands home and business owners get the most efficiency and operating life out of their equipment. Our monthly X Protection Plan includes all the maintenance needed to accomplish this. When you sign up, you get a dedicated phone line so, rather than waiting for a representative to answer, you receive concierge-level service. Discounts on repairs and indoor air quality products, an extended parts and labor warranty, and transferability for when you move or rent out your home are other benefits. The plan also includes an annual:
Air conditioner tune-up
Heating system tune-up
Water heater flush
Attic/crawlspace efficiency and safety analysis
Whole house plumbing inspection
In addition to maintaining your heating, cooling, and plumbing system, Nexgen aims to address as many problems as possible. We protect your indoor air quality with the newest HEPA filters and air purification systems on the market and high-value services such as air duct cleaning. We protect your security by upgrading your home surveillance system with the Nest Secure package, connecting your smart alarm, door locks, and cameras with your smartphone, so you have anytime, anywhere access and control. Committed to your indoor comfort as much as your safety, we even provide electric panel upgrades to ensure your home is up to code and it is safe to run modern HVAC equipment with your appliances.
Contact Nexgen for All Your Needs
Nexgen is proud to serve Redlands with the highest-rated air conditioning, heating, and plumbing services in Southern California. Our family owned and operated business is committed to ensuring the comfort, safety, and security of our customers. We are also committed to educating our customers on the products we install and making our services affordable. Convenient financing is available for every product and service from our lending partners. Call us at 833-729-9735 to learn more or get a free quote.
Why Choose Nexgen?
Family Owned & Operated Business
Available 24/7 for Emergencies
Trusted Name in Home Repair
Hassle-Free Guaranteed Service
Fully Licensed & Insured Technicians
Commercial & Residential Experts
X Protection Plan

Protection Plan
Protect your home for life
Over $1,000 value starting at
ONLY $19.95 a month!
Join the

Family today
Learn More
X Protection Plan

Protection Plan
Protect your home for life
Over $1,000 value starting at
ONLY $19.95 a month!
Join the

Family today
Learn More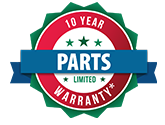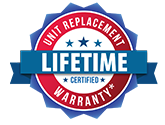 Warranty
NEXGEN Guarantee
Our clients deserve service and product protection. NexGen offers a 10 YEAR WARRANTY on parts, and a LIFETIME WARRANTY on unit replacement.
SCHEDULE YOUR APPOINTMENT NOW!