Rancho Cucamonga's #1 HVAC and Plumbing Company
Our Price*
$88
X-Performance AC & Heating Tune Up
what's included?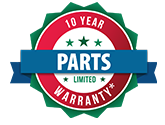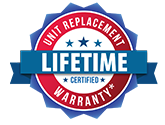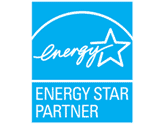 *Final pricing may vary based on pro's onsite estimate, which you can accept or decline.
Customers trust Nexgen Air Conditioning Heating and Plumbing to service their HVAC and plumbing systems in times of need. We are Google Certified for home services and provide installation, repair, and maintenance services throughout Southern California. Whether you require emergency service or are looking for a more reliable, energy efficient replacement, our technicians can handle any job. There are many reasons to choose Nexgen, including:
#1 rated for home services
Emergency Availability
High quality service
Free estimates
Competitive financing
Unbeatable service plans
Warranties up to 12 years
When it comes to heating, cooling, and ventilation, you never want to take your HVAC system for granted. Neglecting to maintain it can lead to costly problems and uncomfortable breakdowns later. Our technicians are trained to inspect mechanical components and systems, perform minor adjustments and repairs, and keep your gas, oil, or electric furnace running well for many years. We can service any type of air conditioning system, whether your home uses traditional units, electric units, rooftop units, or ductless units (we even service window air conditioner units!).
Nexgen also ensures all your heating needs are met. Our technicians are experienced with all types of heat pumps, including ductless, air source, absorption, and geothermal systems. But if an insulation issue is affecting the your HVAC system's efficiency, we can address that as well, adding or reinstalling materials in the walls of your basement, garage, or living space to meet your home's needs. We can clean up your air ducts as well to improve indoor air quality.
In addition to installation and top-notch maintenance, you can depend on us for tune-ups that keep your HVAC units and system running at peak efficiency. Our technicians can help extend the life of your equipment and maximize control of the system with programmable thermostats, including Wi-Fi models to update your smart home.
Homeowners in Rancho Cucamonga should never take a chance with their plumbing. One mishap can cause severe damage to your home. If you have a backed up or slow drain, we can provide expert drain cleaning to resolve the problem. If the issue lies deeper, we are capable of professional sewer cleaning to resolve any dirty and smelly situation. Nexgen can even complete sewer repair without digging up your lawn or yard as we're experienced in trenchless and other non-invasive methods of fixing or replacing the piping on your property.
Even if your emergency doesn't require repiping, we can provide important services such as tree root removal. Tree roots grow towards sources of water, and your piping has plenty of it. Our technicians use state-of-the-art techniques such as camera inspection to spot potential issues like foreign objects, debris buildup, and pipe damage. Leak detection is one of our specialties as well; we can pinpoint exactly where a leak is without breaking down walls and wasting valuable time.
When you have a stubborn pipe blockage, we can perform hydro jetting to push it through the system without causing damage. We are gas plumbing experts as well. Call Nexgen the second you smell natural gas, so our technicians can quickly inspect the gas line and correct any gas leak before it causes harm to your health or damage to your home.
Call Nexgen: The #1 HVAC/Plumbing Company in Rancho Cucamonga
Customers rely on our trained and experienced staff to service their heating, cooling, and plumbing systems and equipment. We can also help with your garbage disposal, hot water heater, and with electric panel upgrades. Today's appliances demand reliable electrical service. Our team can upgrade your electrical system to as much as 200 amps to make sure it's up to par.
Although unexpected problems can occur, you can reduce the risk of problems with regular maintenance. Our X Protection Plan gives you top priority in receiving installation service, discounts on future repairs, plumbing inspections, complimentary A/C and heating tune-ups, and much more.
We're available to provide emergency service in your area. To learn more or get a free quote, call Nexgen today at 888-377-6136. Or, let us know if you need us right away and we'll promptly dispatch a technician to your home.
Why Choose Nexgen?
Family Owned & Operated Business
Available 24/7 for Emergencies
Trusted Name in Home Repair
Hassle-Free Guaranteed Service
Fully Licensed & Insured Technicians
Commercial & Residential Experts
X Protection Plan

Protection Plan
Protect your home for life
Over $1,000 value starting at
ONLY $19.95 a month!
Join the

Family today
Learn More
X Protection Plan

Protection Plan
Protect your home for life
Over $1,000 value starting at
ONLY $19.95 a month!
Join the

Family today
Learn More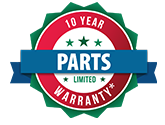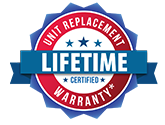 Warranty
NEXGEN Guarantee
Our clients deserve service and product protection. NexGen offers a 10 YEAR WARRANTY on parts, and a LIFETIME WARRANTY on unit replacement.
SCHEDULE YOUR APPOINTMENT NOW!