Pomona HVAC and Plumbing Services
Our Price*
$88
X-Performance AC & Heating Tune Up
what's included?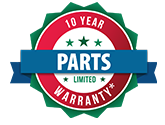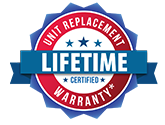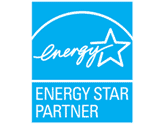 *Final pricing may vary based on pro's onsite estimate, which you can accept or decline.
The #1 Rated HVAC & Plumbing Company
There are many reasons to choose Nexgen. Whether you need routine maintenance or installation, replacement, or repair of your heating or cooling system, you can count on our highly trained technicians to get the job done. Our plumbing experts can quickly fix your pipe problem to prevent major flood damage or mold. We can even prevent a gas line explosion. You never need to wait; our teams are dispatched to Pomona so you can call us day or night for:
We are experts in every type of HVAC system on the market. When installing equipment, it's important that it is matched to the requirements of your home to ensure it is reliable and safe. Replacing equipment at the right time can avoid inconvenient breakdowns, while routine maintenance is essential for maintaining efficiency and longevity. Nexgen has the expertise to service:
HVAC Units: Our technicians are trained to work with leading-brand traditional units, electric units, ductless units, and rooftop units.
Furnaces: We install oil, gas, and electric furnaces as well as fix burners and pilot lights and change dirty filters and address wear and tear.
Heat Pumps: There are many types of pumps, including ductless, air source, absorption, and geothermal. We can service all of them to ensure your home receives sufficient heating.
Nexgen can address anything that impacts heating and cooling efficiency. Sometimes the problem lies outside major equipment; if so, we can check whether your thermostats are working and make the proper adjustments and repairs if necessary. If an air duct is leaking or blocked, our technicians can correct that as well. And, if your insulation in inadequate, we can install more or replace it with better insulating materials to prevent heat or air leakage from your attic or exterior walls.
Plumbing issues are basically inevitable. The pressure, demand, and mineral contents of water take a toll on pipe over time. You can count on our Pomona plumbers to handle anything, including:
Minor Repairs: A running toilet, low water pressure, dripping sounds, slow drains, or minor backups can be fixed using basic methods to avoid more significant problems. We provide everything from simple drain cleaning to non-invasive repiping to minimize disruption.
Sewer Repair: We can provide sewer cleaning just as easily as we clean clogged drains. More extensive sewer repair may be needed if tree root removal is required, but our technicians are trained and equipped to address the problem hassle-free.
Gas Plumbing: When you smell sulfur or otherwise suspect a gas leak, we can address your emergency and fix it right away at its source. Our repair service in Pomona can restore your safety and avoid dangerous situations like natural gas exposure and gas explosions.
We can access piping anywhere on your property, whether to clean it using traditional or modern techniques such as hydro jetting or replace pipe sections. Advanced leak detection methods such as video camera inspection can be employed if you don't know where a potential leak may be. And if it's time to replace your water heater, let us install a more efficient, dependable tankless water heater.
Need HVAC or Plumbing Service? Contact Nexgen Today!
We service all types of air conditioning, heating, and plumbing systems. Plus, if your home hasn't been updated in a while, we can perform electric panel upgrades to ensure your home meets the latest standards and supports the newest equipment. Pomona customers choose Nexgen for professional service, competitive pricing, and affordable financing options. Not to mention our exclusive X Protection Plan that guarantees you priority service, low prices, and maintenance plans and specials. We also offer exclusive warranty plans (lifetime coverage on unit replacement and 10 years on parts).
There are many reasons to count on Nexgen, so call us at 888-277-0415 for emergency help or to obtain a free quote.
Why Choose Nexgen?
Family Owned & Operated Business
Available 24/7 for Emergencies
Trusted Name in Home Repair
Hassle-Free Guaranteed Service
Fully Licensed & Insured Technicians
Commercial & Residential Experts
X Protection Plan

Protection Plan
Protect your home for life
Over $1,000 value starting at
ONLY $19.95 a month!
Join the

Family today
Learn More
X Protection Plan

Protection Plan
Protect your home for life
Over $1,000 value starting at
ONLY $19.95 a month!
Join the

Family today
Learn More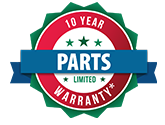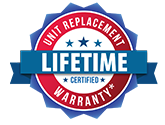 Warranty
NEXGEN Guarantee
Our clients deserve service and product protection. NexGen offers a 10 YEAR WARRANTY on parts, and a LIFETIME WARRANTY on unit replacement.
SCHEDULE YOUR APPOINTMENT NOW!