HVAC and Plumbing Services in Perris
Our Price*
$88
X-Performance AC & Heating Tune Up
what's included?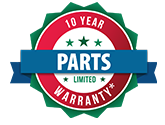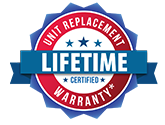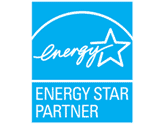 *Final pricing may vary based on pro's onsite estimate, which you can accept or decline.
Nexgen is Southern California's leading HVAC and plumbing services company. We are known for high-quality services and emergency availability. Our technicians, who are Google Certified for Home Services, are skilled in all kinds of air conditioning, heating, piping, and sewer repair. Perris customers can call on us to address an A/C breakdown or plumbing leak. All our work is backed by an up to 12-year warranty and we also offer financing options to help our customers fit important services into their budgets. All come with low monthly payments and interest rates, to ensure home and business owners receive timely:
We specialize in the installation, repair, and maintenance of all types of HVAC units as well as thermostats. Our technicians can clean an air duct or fill the refrigerant in an A/C unit. They ensure prompt, courteous, and efficient service and can fix any type of problem, no matter how big or small. Whether you are experiencing a furnace malfunction or an issue with heat pumps, our team can address it quickly and effectively. We can also inspect your insulation and make improvements to boost energy efficiency at home. If you're considering a replacement, we can help make the right choice, and even provide electric panel upgrades to ensure your home is set up for a modern air conditioning system.
Whether you have a running toilet, water-stained ceiling, or possible gas leak, you can depend on our plumbers. If you hear the flow of water when the tap is off or your drains are slow, something is not right. Our plumbers are equipped with the latest tools to offer fast leak detection and can resolve the problem just as quickly. They can provide drain cleaning and perform repiping with minimal disruption; it's also possible to do sewer cleaning without hassle and even a sewer repair without digging trenches across your property. Tree root removal can be done from the inside. When there is a problem with your gas line, our team employs their gas plumbing expertise to restore gas service and your safety. 
Our product line, provided as part of the XBuilders, XComfort, XPrestige, and XDiamond Elite Series, includes the following high-efficiency systems:
X Protection Plan
Maintenance is paramount to preventing HVAC system and plumbing trouble. With our monthly X Protection Plan, you are guaranteed regular service with an annual A/C tune-up, heating system tune-up, and whole house plumbing inspection. You'll also get a yearly water heater flush and attic/crawlspace efficiency and safety analysis plus discounts on repairs. Lower prices on indoor air quality products are also part of our exclusive plan, which includes an extended parts and labor warranty as well. Plus, the plan is transferrable, so you can take it with you when you move, or a tenant can benefit if you rent out your home.
Nexgen's mission is to solve as many of a customer's problems as we can and provide the answers they need. Home and business owners in Perris rely on us to improve their indoor air quality with state-of-the-art ventilation systems, HEPA filters, and air purifiers. But we do more than indoor comfort and air quality and can help protect your security and privacy. The Nest Secure package gives you a central command center right on your smartphone; connect to your smart cameras, door locks, and alarms from wherever you are.
Contact Nexgen for All Your Needs
Offering the next generation of home comfort, Nexgen is renowned in Perris and the #1 HVAC and plumbing contractor in Southern California. We provide effective solutions, professional customer service, and are available to help in an emergency. Customers rely on us for quality installation, repair, and maintenance. Our technicians are fully licensed and insured and can provide any fix you need. To schedule commercial or residential service and/or learn about our equipment and financing options, call us today at 833-729-9735.
Why Choose Nexgen?
Family Owned & Operated Business
Available 24/7 for Emergencies
Trusted Name in Home Repair
Hassle-Free Guaranteed Service
Fully Licensed & Insured Technicians
Commercial & Residential Experts
X Protection Plan

Protection Plan
Protect your home for life
Over $1,000 value starting at
ONLY $19.95 a month!
Join the

Family today
Learn More
X Protection Plan

Protection Plan
Protect your home for life
Over $1,000 value starting at
ONLY $19.95 a month!
Join the

Family today
Learn More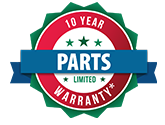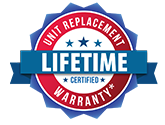 Warranty
NEXGEN Guarantee
Our clients deserve service and product protection. NexGen offers a 10 YEAR WARRANTY on parts, and a LIFETIME WARRANTY on unit replacement.
SCHEDULE YOUR APPOINTMENT NOW!