NexGen HVAC and Plumbing Service in Orange
Our Price*
$88
X-Performance AC & Heating Tune Up
what's included?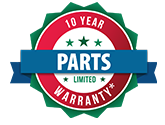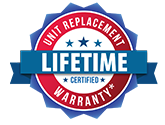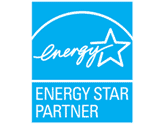 *Final pricing may vary based on pro's onsite estimate, which you can accept or decline.
If you need heating, air conditioning, or plumbing system repair, installation, replacement, or maintenance, you can trust Nexgen, the #1 HVAC/plumbing services company in the region. Southern California's year-round temperate climate means homeowners need their heating and cooling system to perform at peak efficiency. Plumbing issues can arise for many reasons, from unavoidable wear and tear to natural causes such as soil movement and earthquakes.
Nexgen is relied upon by thousands of homeowners because we:
Are available to help with any emergency
Background check and verify all our employees
Are committed to exceptional customer service
Cover equipment and service with up to 12-year warranties
Offer financing to help customers afford installation and repairs
Offer free estimates and a price match guarantee
Additionally, Nexgen is trusted not just for one service, but a range of specialties. From servicing HVAC units or a furnace to addressing piping, sewer repair, or even gas leak problems, we're the go-to provider to help keep your home safe, comfortable, and efficient.
Homeowners depend on their air conditioning every day. But we all know HVAC units lose efficiency and reliability over time. They contain many mechanical components that are prone to wear and, without maintenance and occasional repairs, can fail suddenly and prematurely, leading to costly service calls. Nexgen technicians are trained and experienced with traditional units and electric units, as well as larger rooftop units and, for homes without room for sophisticated ductwork, ductless units too.
Air source, absorption, ductless, and geothermal heat pumps each have different service requirements. Since a heat pump can be used to heat or cool your home, there are many advantages to having a professional check it periodically and look at any potential issues. Furnaces are typically reliable, but can become less so, and even dangerous, if you don't maintain them. Whether you have an oil, gas, or electric furnace, you can count on Nexgen to help it run at peak efficiency.
Our team can also handle air duct cleaning to improve efficiency and indoor air quality. Nexgen works with water heaters and thermostats (programmable and Wi-Fi models) as well. The insulation in your ductwork, walls, or attic can be improved to lower energy bills, improve temperature control, and address water and/or mold damage. Better insulation can provide noise control as well.
Pipe issues can affect your entire plumbing system. We can use camera inspection to identify blockages caused by foreign objects, scaling, or accumulated debris. Our leak detection equipment helps identify holes, ruptured pipe, or where tree root removal is necessary.
Our technicians specialize in addressing water and gas plumbing issues. If you suspect a gas leak, contact us right away and our technicians will find the fastest and safest solutions possible. When repiping is needed, we use non-intrusive methods such as trenchless piping to resolve the problem and restore your plumbing without tearing up floors, driveways, or yards.
You can also trust our drain cleaning experts to fix slow toilets, backed up sinks, and other issues quickly. For stubborn blockages, we can use hydro jetting to dislodge debris and let gravity do the rest. Our sewer cleaning experts can be there to resolve the causes of backed up drains and foul odors inside your home. When you need an installation or repair involving a garbage disposal or water heater, we can get the job done, or we can do an electrical panel upgrade if your home isn't equipped with a modern 200-amp panel.
Call to Inquire About Service, Financing, and Warranties Today
Nexgen can install, repair, replace, and maintain a wide range of air conditioning, heating, and plumbing equipment. Available for emergencies, we can finance your service and offer the exclusive X Protection Plan to keep you covered. Our pricing is competitive; we even offer a price match guarantee to ensure you save with us. For professional installation, a free estimate, and guaranteed quality of service and a job done right the first time, contact Nexgen's Orange County technicians at 714-710-7921.
Why Choose Nexgen?
Family Owned & Operated Business
Available 24/7 for Emergencies
Trusted Name in Home Repair
Hassle-Free Guaranteed Service
Fully Licensed & Insured Technicians
Commercial & Residential Experts
X Protection Plan

Protection Plan
Protect your home for life
Over $1,000 value starting at
ONLY $19.95 a month!
Join the

Family today
Learn More
X Protection Plan

Protection Plan
Protect your home for life
Over $1,000 value starting at
ONLY $19.95 a month!
Join the

Family today
Learn More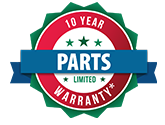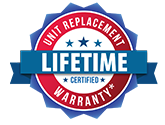 Warranty
NEXGEN Guarantee
Our clients deserve service and product protection. NexGen offers a 10 YEAR WARRANTY on parts, and a LIFETIME WARRANTY on unit replacement.
SCHEDULE YOUR APPOINTMENT NOW!