Heating and Air Conditioning Services in Santa Ana
Our Price*
$88
X-Performance AC & Heating Tune Up
what's included?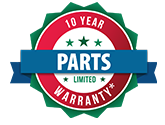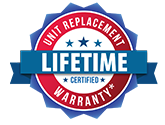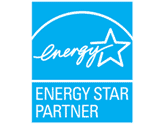 *Final pricing may vary based on pro's onsite estimate, which you can accept or decline.
Qualified Santa Ana HVAC Professionals
At Nexgen, we are proud to be the premier company for air conditioning repair and able maintenance in Santa Ana. Our company is Google certified for home services and all of our highly-trained, professional employees are background checked and certified. If you live in Santa Ana or the surrounding area, you can rely on Nexgen to provide all of your heating and cooling needs.
Air Conditioning Services in Santa Ana
Our expert HVAC contractors are able to provide a wide range of air conditioning services, including:
Air Conditioning Installation
We specialize in AC installation and offer high-quality Trane and Lennox brand air conditioners for sale, including window units, ductless mini-split, central ac units, heat pumps, and package units. If you are in need of a new air conditioner, trust the HVAC installation experts at Nexgen to both provide and install a long-lasting AC unit that will keep you cool on the hottest of days.
Air Conditioning Repairs
If your AC unit is broken down, you can rely on the HVAC repair experts at Nexgen to repair your Air Conditioning unit in an effective and timely manner.
Air Conditioning Maintenance
Regular maintenance is essential for keeping your AC unit in optimum condition, and our HVAC professionals are happy to ensure that your AC unit is well-maintained long after its initial installation.
Heating Services in Santa Ana
In addition to Santa Ana AC repair, maintenance, and installation, we also offer a range of heating services including:
Heating Installation Services
At Nexgen, we offer Trane and Lennox brand heat pumps, furnaces, and package units and will work to quickly install the heating unit in your home.
Heating Maintenance Services & Heating Repair Services
Whether your heater is in need of a regular maintenance or in-depth repair, you can count on Nexgen to keep your heater in perfect condition.
Home Insulation Services in Santa Ana, CA
If you would like to make your home easier to heat and cool and save on utility bills, upgrading its insulation is an excellent option to consider. At Nexgen, we offer attic insulation, duct insulation, crawl space insulation & exterior wall insulation to keep your home completely protected from the elements.
Water Heater Installation, Maintenance & Repair in Santa Ana, CA
Whether you need a new water heater installed or simply need repairs on your current one, give us a call and we'll be happy to help. Our water heater services include:
Indoor Air Quality
Maintaining the air quality in your home is of the utmost importance. At Nexgen, the air quality services we offer include:
Air Duct Cleaning – Cleaning the dust and contaminants out of your air ducts is one of the most effective ways to improve the air quality in your home.
Air Duct Sealing – Once your air ducts are clean, we will seal them off to ensure no further dust and contaminants get inside.
Panel Upgrade
If your new AC or heating unit requires a 200 amp panel, we will be able to upgrade your current panel to 200 amps in order to meet the requirements of your new unit.
Why Contact Nexgen for HVAC Services in Santa Ana
There are plenty of reasons why you should trust Nexgen for all of your Santa Ana air conditioning and heating needs. Our 12-year warranty and excellent maintenance plans are the best in the industry, offering you the peace of mind that your heating or AC unit will stay functioning perfectly long after its installation. In addition to this, our prices – including our $68 tune-up – are the most affordable around.
If you would like more information on any of the services that we offer, we invite you to contact us today to speak with an expert HVAC contractor about how we can help you with all of your HVAC needs.
Why Choose Nexgen?
Family Owned & Operated Business
Available 24/7 for Emergencies
Trusted Name in Home Repair
Hassle-Free Guaranteed Service
Fully Licensed & Insured Technicians
Commercial & Residential Experts
X Protection Plan

Protection Plan
Protect your home for life
Over $1,000 value starting at
ONLY $19.95 a month!
Join the

Family today
Learn More
X Protection Plan

Protection Plan
Protect your home for life
Over $1,000 value starting at
ONLY $19.95 a month!
Join the

Family today
Learn More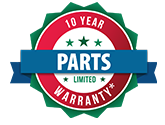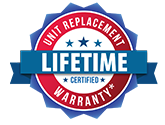 Warranty
NEXGEN Guarantee
Our clients deserve service and product protection. NexGen offers a 10 YEAR WARRANTY on parts, and a LIFETIME WARRANTY on unit replacement.
SCHEDULE YOUR APPOINTMENT NOW!