Orange County Plumbing and HVAC Services
Our Price*
$88
X-Performance AC & Heating Tune Up
what's included?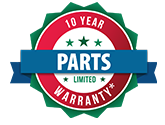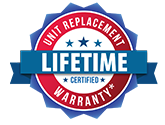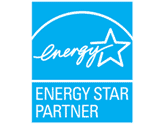 *Final pricing may vary based on pro's onsite estimate, which you can accept or decline.
Nexgen: The #1 Company to Call for Plumbing/HVAC Installation, Maintenance, and Repair
Nexgen is the #1 HVAC company in Southern California and Orange County, serving communities such as Irvine, Santa Ana, Newport Beach, Anaheim, and San Clemente. We provide 24-hour emergency service and are available quickly to assist with any heating, air conditioning, plumbing, drain, or air quality issue. Whether you require drain cleaning or are looking to install smart home systems, the Nexgen team is prepared to address a variety of needs.
Homeowners depend on our HVAC service professionals to install, repair, and maintain their HVAC units, furnaces, and heat pumps; fix thermostats; or clean air ducts. We service traditional units, rooftop units, and other equipment while helping customers choose the right-sized systems for their homes. When air conditioner replacement is necessary, our team can safely and reliably remove your existing equipment and install brand new, energy efficient systems and assist in choosing the best unit/system for your property.
Nexgen is a one-stop company for plumbing services. If water, sewer, or gas lines need to be checked, we can be there to do a thorough examination to determine the proper course of action and get your plumbing system working again. Any piping issue can be diagnosed and fixed. Repiping can be completed without disrupting your home or business, while we specialize in sewer cleaning and repair as well as tree root removal. Our team can also install and service water heaters, garbage disposals, and other plumbing-related equipment.
X Protection Plan – Maintenance Program You Can Trust
Nexgen's X Protection Plan is designed to maximize home comfort and help get the most out of HVAC and plumbing systems. It includes an annual heating and A/C tune-up, whole house plumbing inspection, water heater flush, and attic/crawl space efficiency and safety analysis. Plan members also receive discounts on indoor air quality products, priority installation, and discounts on future repairs as well as concierge service thanks to a dedicated phone line to take their calls. In addition, the X Protection Plan includes unlimited free diagnostic tune ups for friends and family and an extended parts and labor warranty.
HVAC Units for Your Home
Nexgen carries traditional, electric, rooftop, and ductless heating and cooling equipment. Customers who invest in the XBuilders Series, XComfort Series, XPrestige Series, or XDiamond Elite Series can take advantage of high-efficiency performance based on the Seasonal Energy Efficiency Ratio. Nexgen brand air conditioners also offer quiet performance and include Copeland® CoreSense Diagnostics with accurate troubleshooting, fast diagnosis, and a failsafe that shuts an A/C down if serious issues are detected.
Reliable HVAC systems, including the latest electric units, ductless units, and furnaces, are important because of:
Increased Longevity
Improved Comfort
Lower utility bills
Reduced repair costs
Peace of mind
Increased home value
Our own A/C equipment comes with a lifetime warranty for replacement. We carry the latest air purification systems and thermostats as well. Feel free to browse our equipment and call 888-569-6913 for a free quote, information on financing, and to schedule top-rated home service in Orange County.
Why Choose Nexgen?
Family Owned & Operated Business
Available 24/7 for Emergencies
Trusted Name in Home Repair
Hassle-Free Guaranteed Service
Fully Licensed & Insured Technicians
Commercial & Residential Experts
X Protection Plan

Protection Plan
Protect your home for life
Over $1,000 value starting at
ONLY $19.95 a month!
Join the

Family today
Learn More
X Protection Plan

Protection Plan
Protect your home for life
Over $1,000 value starting at
ONLY $19.95 a month!
Join the

Family today
Learn More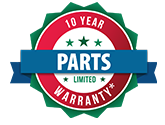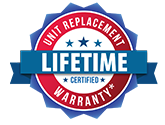 Warranty
NEXGEN Guarantee
Our clients deserve service and product protection. NexGen offers a 10 YEAR WARRANTY on parts, and a LIFETIME WARRANTY on unit replacement.
SCHEDULE YOUR APPOINTMENT NOW!