HVAC and Plumbing Services in Murrieta
Our Price*
$88
X-Performance AC & Heating Tune Up
what's included?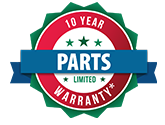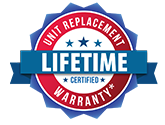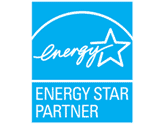 *Final pricing may vary based on pro's onsite estimate, which you can accept or decline.
Nexgen serves all of Southern California, including Murrieta, with HVAC and plumbing installation, repair, and replacement services. We are available for emergency, our technicians will be there to fix whatever is causing it. They are licensed, trained, and highly experienced as well as Google Certified for Home Services. If you ever experience a breakdown or damage with our equipment, it is covered by a parts and labor warranty; up to 12 years of coverage is available. Other perks we offer is a comprehensive maintenance plan, tankless water heater installation, and electric panel upgrades plus financing options so our Murrieta customers benefit from low interest rates and monthly payments.
Heating, air conditioning, furnace, and other HVAC services are available to the thousands of customers we serve. Nexgen is familiar with all types of equipment including heat pumps and the different kinds of HVAC units on the market. Our technicians can diagnose and repair any problem or recommend the latest, most energy efficient products available. Their emergency availability means you can call in the middle of the night. We also specialize in air duct cleaning, inspection, and sealing; the most effective insulation materials; and installing smart thermostats that let you more effectively manage your system.
At Nexgen, we know a plumbing failure can't wait. Whether your drains back up, the toilet overflows, or you have a gas leak, you can depend on us. Some plumbing leaks are hidden, but we employ the latest leak detection techniques and can inspect piping with high-tech cameras. You can also count on us for drain cleaning, repiping without major disruption, and sewer cleaning. If you need sewer repair, we can fix your sewer line and not dig up your lawn, while providing pipe replacement and even tree root removal. Our gas plumbing experts can even fully restore your gas line.
Our HVAC units represent some of the most efficient heating and cooling technologies. Available in our full range—the XBuilders, XComfort, XPrestige, and XDiamond Elite Series—these encompass:
X Protection Plan
HVAC and plumbing maintenance services are crucial in getting the most from your systems. At Nexgen, we offer the X Protection Plan to ensure you receive timely maintenance, including annual heating system and A/C tune-ups, plumbing inspections, and a water heater flush. Our plan also includes one attic/crawlspace efficiency and safety analysis per year and a discount on future repairs. Customers receive a dedicated phone line so there's no need to wait for a representative. An extended parts and labor warranty is included. This exclusive plan is also transferrable, meaning it goes with you when you move or rent your home to a tenant.
We offer an extended range of services to Murrieta customers that ensure their safety and security. Indoor air pollution can trigger a variety of health problems, but our air purification systems are designed to trap and reduce the harshest of pollutants. We use HEPA filters and our technicians are effective at cleaning ductwork of contaminants that can recirculate back into your home. Home security is one of our specialties as well. With a Nest Secure system, you'll have smart locks, alarms, and cameras linked to your phone or device, for complete control over every security feature. These services show how committed we are to the well-being of our customers.
Contact Nexgen for All Your Needs
From air conditioning installation and repair to plumbing service, to electric panel upgrades that ensure your home meets all electrical safety standards, we're the #1 company to trust. Our Murrieta technicians are available to address your needs. Financing options are available with low interest rates and reasonable monthly payments to accommodate your budget. We are thorough and efficient, making sure minor issues don't lead to expensive repairs. Call 833-729-9735 to get a free quote and schedule an appointment.
Why Choose Nexgen?
Family Owned & Operated Business
Available 24/7 for Emergencies
Trusted Name in Home Repair
Hassle-Free Guaranteed Service
Fully Licensed & Insured Technicians
Commercial & Residential Experts
X Protection Plan

Protection Plan
Protect your home for life
Over $1,000 value starting at
ONLY $19.95 a month!
Join the

Family today
Learn More
X Protection Plan

Protection Plan
Protect your home for life
Over $1,000 value starting at
ONLY $19.95 a month!
Join the

Family today
Learn More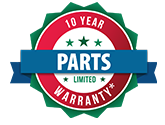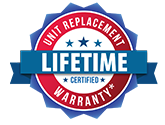 Warranty
NEXGEN Guarantee
Our clients deserve service and product protection. NexGen offers a 10 YEAR WARRANTY on parts, and a LIFETIME WARRANTY on unit replacement.
SCHEDULE YOUR APPOINTMENT NOW!