Nexgen Air Conditioning Heating and Plumbing in Moreno Valley
Our Price*
$88
X-Performance AC & Heating Tune Up
what's included?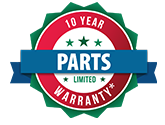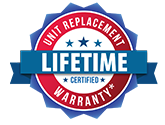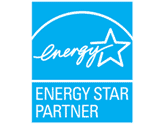 *Final pricing may vary based on pro's onsite estimate, which you can accept or decline.
Why Choose Nexgen?
The #1 HVAC and plumbing company in the Inland Empire, Nexgen is trusted by thousands of homeowners for comfort, running water, and a reliable gas supply year-round. The region's semi-arid climate means the summers are hot and dry and the winters are pleasantly cool to warm. Whether you need air conditioning or furnace maintenance or require leak detection or a gas leak fixed in an emergency, our licensed technicians can be there quickly to fix any problem. You can trust us for professional repair as well as installation and replacement services.
Aside from emergency availability, we ensure high quality service and customer satisfaction. Our pricing is always competitive, while convenient credit card and in-house financing options are available to help you afford repairs or equipment installation. We also offer free estimates, so you know exactly what to expect before we get to work. Prompt and reliable, we also incorporate an array of service options through our X Protection Plan, which gives you priority access to maintenance, installation, and exclusive discounts, plus an extended parts and labor warranty.
Our licensed technicians can be relied upon to install and repair all types of HVAC units as well as air conditioners, heat pumps, and furnaces. If you need a gas, electric, or oil furnace installed or looked at, we can be there. Our technicians are also experienced with common types of heat pump units, including absorption, air source, and ductless as well as the latest geothermal units.
Any type of A/C system can be serviced. Our trained technicians can fix traditional units and have the capabilities to properly service electric units and rooftop units, while they're also familiar with the requirements of ductless units. You can therefore trust them to fix any problem or address your needs, including air duct cleaning, no matter what type of HVAC system you have at home.
Many air conditioning issues originate from problems with thermostats. If your home isn't heating or cooling evenly or not reaching the desired temperature, we can look at your thermostat for any problems that we can quickly fix. We can even upgrade you to a digital programmable or Wi-Fi thermostat. When there's an efficiency issue related to attic or wall insulation, we can explore options to help improve the comfort and efficiency of your home. And, if your electrical system isn't supporting the demands of your HVAC system, you can entrust us for electric panel upgrades as well.
Like an HVAC problem, any plumbing issue can quickly grind your routine to a halt. But plumbing issues tend to have immediate and severe consequences that can include water damage, structural problems, and mold. If you can't flush a toilet, it runs continuously, or backs up, our Moreno Valley technicians can quickly get to your home to address the problem. Slow, backed up, or clogged drains must be fixed immediately before they lead to major issues such as floods or a burst pipe. Our piping experts can assess any symptom and find the source of the problem using camera inspection and other leak detection techniques. They can clear a blockage quickly and even perform non-invasive repiping to restore your plumbing with minimal disruption.
Nexgen technicians can address the most serious predicaments. If nearby trees have encroached on pipes serving your property, we can perform effective tree root removal. In an urgent and dangerous situation such as a gas leak, we can access your gas plumbing and make any necessary repairs to your gas line.
But not every plumbing issue requires extreme measures to fix. We can provide drain cleaning to clear out a buildup of soap, hair, or mineral deposits as well as foreign objects. Hydro jetting lets us dislodge blockages and let gravity do the rest. When the problem lies deeper, we can do sewer cleaning and even perform sewer repair so that all your plumbing symptoms are resolved.
Trust Nexgen for Any HVAC or Plumbing Service
The #1 HVAC company in Moreno Valley and Southern California, Nexgen Air Conditioning Heating and Plumbing is a professional business specializing in equipment installation, repair, and maintenance. We can handle any emergency and fix any problem. When you need replacement, we can help choose the best options for your home and make sure everything is working properly. Contact us at 888-569-6913 today to learn more about our services, equipment, competitive prices, financing, warranties, and exclusive protection plan.
Why Choose Nexgen?
Family Owned & Operated Business
Available 24/7 for Emergencies
Trusted Name in Home Repair
Hassle-Free Guaranteed Service
Fully Licensed & Insured Technicians
Commercial & Residential Experts
X Protection Plan

Protection Plan
Protect your home for life
Over $1,000 value starting at
ONLY $19.95 a month!
Join the

Family today
Learn More
X Protection Plan

Protection Plan
Protect your home for life
Over $1,000 value starting at
ONLY $19.95 a month!
Join the

Family today
Learn More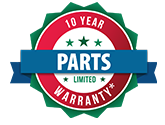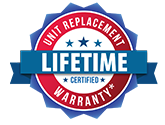 Warranty
NEXGEN Guarantee
Our clients deserve service and product protection. NexGen offers a 10 YEAR WARRANTY on parts, and a LIFETIME WARRANTY on unit replacement.
SCHEDULE YOUR APPOINTMENT NOW!