Long Beach Heating and Air Conditioning Services
Our Price*
$88
X-Performance AC & Heating Tune Up
what's included?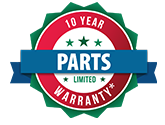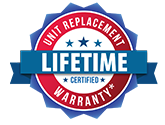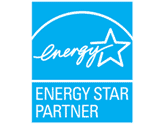 *Final pricing may vary based on pro's onsite estimate, which you can accept or decline.
Qualified Los Angeles County HVAC Professionals
Your HVAC system plays a major role in the comfort and air quality of your living space. Proper installation and maintenance can save you money on energy bills and help you breathe easier. From air conditioning and heating units to water heaters and insulation, you'll want an experienced HVAC company to make sure your home's heat and air systems are functioning safely and efficiently.
Nexgen provides professional HVAC services including air conditioner repair and heating repair in Long Beach, CA. Google Certified for Home Services, we ensure our employees are highly trained and pass detailed background checks and verification. You can count on us to solve all your Long Beach heating and air conditioning needs.
Air Conditioning Services in Long Beach
Nexgen is your source for comprehensive AC services including:
Air Conditioning Installation
We install a variety of AC units including ductless, mini-split, central air, heat pumps, window AC, and package units. We'll help you choose the best model to optimize your savings and space. Some of our most trusted brands include Trane and Lennox.
Air Conditioning Maintenance
Our specially trained HVAC technicians are equipped to diagnose and fix problems with a variety of AC units. Strange noises, allergies, weak air flow, and rising energy costs can all point to an issue with the system. We'll find the most effective and economical solution.
Air Conditioning Repair
If your AC unit has exceeded the average lifespan of 15-20 years, it may be time for a total AC repair or replacement. This will keep maintenance costs down and provide you with peace of mind.
Heating Services in Long Beach
Nexgen is committed to helping you stay warm with comprehensive heating services:
Heating Installation
With trusted brands like Trane & Lennox, we install furnaces, heat pumps, and package units. Whether you're looking for a new heating unit for a new home or a heating unit replacement, we'll help you make the best decision.
Heating Maintenance
From cleaning ducts and air filters to fixing loose parts to calibrating the thermostat, we perform preventative maintenance on heating units to keep costs low and your comfort high during the cold months.
Heating Repair
Faulty heating units can spell danger when temperatures drop. Nexgen provides comprehensive heating and furnace repair in Long Beach to keep you and your family safe and comfortable.
Heating Insulation Services in Long Beach
Insulation is an often overlooked component of home HVAC systems. However, poor insulation can cause a variety of health and safety issues. Nexgen can fit your home with state-of-the-art insulation for your attic, ducts, crawl spaces, and exterior walls. Installed right the first time, our home insulation services protect against:
Fluctuating air temperatures
Rising energy bills
Pest infestations
Moisture, leakage, and mold
Indoor drafts
Water Heater Services
Just as your HVAC system regulates the air in your home, your water heater regulates the temperature, flow, and quality of water. Nexgen provides comprehensive water heater services including:
Water Heater Installation – We evaluate your needs to determine the best water heater for your home based on capacity, size, energy efficiency, and other key criteria. We offer both conventional storage tanks and tankless water heaters.
Water Heater Repair & Maintenance – Most water heaters last up to 10 years with proper maintenance. Regular water heater maintenance and repair can solve problems such as long wait times for hot water, fluctuating water temperatures, low flow, noises, leakage, and sediment and rust buildup.
Air Quality Testing
Nexgen provides professional air duct cleaning and air duct sealing services to keep the air in your home clean, minimize allergens and debris, prevent pests and mold, and help save you money on heating and air conditioning.
Panel Upgrade
New heating units often require advanced panels to run at maximum efficiency and effectiveness. We can upgrade your panel to a 200-amp panel to ensure your new heating unit performs at its best.
Why Choose Nexgen for HVAC Services in Long Beach
As a leader in HVAC solutions in the Long Beach area, we provide quality installation, maintenance, repair, and support for all your HVAC needs. Dedicated emergency services, excellent maintenance plans, and industry-leading 12-year warranty plans give you peace of mind. Call us to learn about exclusive financing and specials including a $88 tune up.
Why Choose Nexgen?
Family Owned & Operated Business
Available 24/7 for Emergencies
Trusted Name in Home Repair
Hassle-Free Guaranteed Service
Fully Licensed & Insured Technicians
Commercial & Residential Experts
X Protection Plan

Protection Plan
Protect your home for life
Over $1,000 value starting at
ONLY $19.95 a month!
Join the

Family today
Learn More
X Protection Plan

Protection Plan
Protect your home for life
Over $1,000 value starting at
ONLY $19.95 a month!
Join the

Family today
Learn More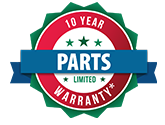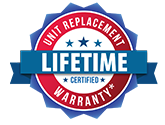 Warranty
NEXGEN Guarantee
Our clients deserve service and product protection. NexGen offers a 10 YEAR WARRANTY on parts, and a LIFETIME WARRANTY on unit replacement.
SCHEDULE YOUR APPOINTMENT NOW!