Irvine Air Conditioning, Heating & HVAC Services
Our Price*
$88
X-Performance AC & Heating Tune Up
what's included?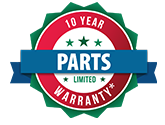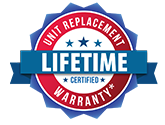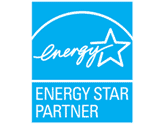 *Final pricing may vary based on pro's onsite estimate, which you can accept or decline.
The quality of your HVAC system directly impacts your quality of life indoors. As one of the premier Orange County air conditioning companies, Nexgen is your one-stop shop for AC installation, HVAC replacement, furnace repair, and other air & heat services. We are Google Certified for Home Services and our employees are background checked and verified to ensure you receive top quality air conditioning service in Irvine.
HVAC Companies: How to Choose the Best One
You likely have many options among HVAC contractors and companies, but few can match the quality, benefits, and peace of mind offered by Nexgen. As our customer, you qualify for:
Exceptional warranties – You'll enjoy up to 12 years of peace of mind with our industry-leading warranties on air conditioning units.
Flexible financing – Select a financing plan that fits your budget. If you're not sure, our service reps can help you choose the best option for your situation.
Vast service area – We provide AC repair and installation services throughout Southern California including Los Angeles, Irvine, Anaheim, and Palm Desert.
HVAC Services in Irvine
Air Conditioning
Nexgen provides professional air conditioning installation, air conditioning maintenance, and air conditioning replacement & repair services. We can help you determine the best type of AC system for your building, including mini split, central AC, window AC, and package units. Our air conditioning repair service gets it done right the first time, giving you lasting comfort and peace of mind.
Heating
You can count on Nexgen to provide professional heating installation, heating maintenance, and heating repairs. We offer a variety of heating systems including furnace, heat pump, and package units. Our heating repair service ensures your unit runs smoothly even in the coldest climates.
If your current panel can't handle your new AC or heating system, we can upgrade your HVAC parts to a 200-amp panel to maximize efficiency and effectiveness. We can also explore other options such as a ductless air conditioner. We also offer smart WiFi thermostat installation. With a smart thermostat, you'll have more control over the air in your home, even when you're out and about.
Hot Water Heater
Nexgen is an expert in more than air conditioning and heating. We also provide professional water heater services. We can help you choose the best water heater for your needs including tankless and conventional hot water heaters. With Nexgen's expert maintenance and repair, you can avoid water heater issues, save money on your energy bill, and keep your water heater running smoothly for up to 10 years.
Insulation
Proper home insulation is a crucial component of an efficient HVAC system. Without it, your system may be at risk of pest infestations, leakage, mold, drafts, unstable air temperatures, and other issues. Get peace of mind when you choose Nexgen to fit your home with quality insulation for your attic, air ducts, exterior walls and crawl spaces.
Indoor Air Quality
It is crucial to have your air ducts cleaned and maintained regularly. Nexgen can help you maximize the quality of your home air, reduce allergens, and prevent pests, moisture buildup, and mold. It all adds up to savings, comfort, and peace of mind.
Choose Professional Heating & Air Conditioning in Irvine, CA
Serving all of Southern California, Nexgen is your source for quality HVAC solutions. Fit your home with quality air and water and save money on your monthly energy bills. We provide professional HVAC installation, maintenance, and repair solutions in Anaheim, Irvine, Northridge, Palm Desert, and other nearby locations. Call today to schedule service and learn more about our industry-leading warranties and specials.
Why Choose Nexgen?
Family Owned & Operated Business
Available 24/7 for Emergencies
Trusted Name in Home Repair
Hassle-Free Guaranteed Service
Fully Licensed & Insured Technicians
Commercial & Residential Experts
X Protection Plan

Protection Plan
Protect your home for life
Over $1,000 value starting at
ONLY $19.95 a month!
Join the

Family today
Learn More
X Protection Plan

Protection Plan
Protect your home for life
Over $1,000 value starting at
ONLY $19.95 a month!
Join the

Family today
Learn More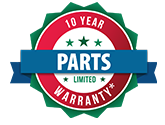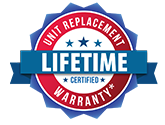 Warranty
NEXGEN Guarantee
Our clients deserve service and product protection. NexGen offers a 10 YEAR WARRANTY on parts, and a LIFETIME WARRANTY on unit replacement.
SCHEDULE YOUR APPOINTMENT NOW!