HVAC and Plumbing Services in Lake Forest
Our Price*
$88
X-Performance AC & Heating Tune Up
what's included?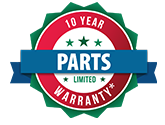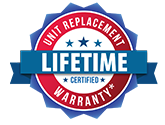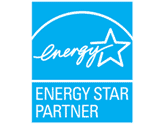 *Final pricing may vary based on pro's onsite estimate, which you can accept or decline.
The #1 HVAC and plumbing services company in Southern California, Nexgen employs technicians who are experienced, reliable, and Google Certified for Home Services. Our work is backed by a warranty with up to 12 years of coverage. But Lake Forest customers can expect the best in air conditioning and plumbing equipment installation, repair, and replacement with every service call. From availability to deal with an emergency to an unmatched maintenance plan, to home security services, we are committed to the well-being of all our customers. Nexgen also offers great low-interest financing options, which allow you to fit monthly payments into your budge for our:
We can install all types of HVAC units and provide service whether an A/C needs refrigerant or your furnace isn't heating your home properly. Our team can fix heat pumps or clean an air duct while ensuring it is free of leakage. If poor insulation is affecting your home's efficiency, we can add to or replace it so your home is effectively sealed. You can rely on Nexgen if your air conditioner breaks down or you're looking at smart thermostats to upgrade an HVAC system. Also, you can count on us for maintenance that will improve both efficiency and the longevity of your air conditioning equipment.
We understand how urgent a plumbing problem can be. If your toilet is overflowing or you hear water but don't know where it's coming from, Nexgen can help. Our team performs leak detection to assess the condition of your piping as well as drain cleaning when necessary. Whether you need repiping or sewer repair, our techniques are less invasive than traditional methods. In fact, we can perform sewer cleaning from a remote access point as well as tree root removal and other sewer repair services. Technicians are dispatched no matter what time you call, so if you suspect a gas leak, our gas plumbing experts will come by and fix any issue with your gas line.
Nexgen offers the exclusive XBuilders, XComfort, XPrestige, and XDiamond Elite Series of:
X Protection Plan
Our X Protection Plan ensures you never fall behind on maintenance. For a low monthly price, you'll receive an A/C and heating system tune-up, water heater flush, and attic/crawlspace efficiency and safety analysis every year. We also include a whole house plumbing inspection. In addition to discounts on future repairs, our plan includes access to a dedicate phone line that saves the time of waiting for a representative to answer your urgent call. It provides an even longer parts and labor warranty as well. And when you move or rent your home, the plan is completely transferrable.
Our Lake Forest customers can count on us for more than fixing their air conditioning and pipes. Nexgen's dedication to protection extends to air purification systems that reduce indoor air pollution. We clean ductwork using the most effective techniques and install HEPA filters where air quality can be improved. We're committed to your security as well. If you think your home safety and security situation can be improved, we can provide electric panel upgrades that meet the newest codes or install a Nest Secure system. This advanced security system includes cameras, alarms, locks, and more that you can manage from a phone or mobile device.
Contact Nexgen Today
HVAC and plumbing repair, installation, and maintenance are just a phone call away when you connect with Nexgen. Available for emergencies, we offer speedy service by highly qualified technicians. Also check for deals and coupons and review our financing options online. To learn more about our comprehensive services, protection plan, or reach out in an emergency, call us at 833-729-9735. Also feel free to schedule an appointment and ask for a free quote.
Why Choose Nexgen?
Family Owned & Operated Business
Available 24/7 for Emergencies
Trusted Name in Home Repair
Hassle-Free Guaranteed Service
Fully Licensed & Insured Technicians
Commercial & Residential Experts
X Protection Plan

Protection Plan
Protect your home for life
Over $1,000 value starting at
ONLY $19.95 a month!
Join the

Family today
Learn More
X Protection Plan

Protection Plan
Protect your home for life
Over $1,000 value starting at
ONLY $19.95 a month!
Join the

Family today
Learn More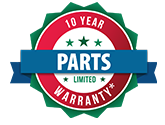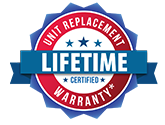 Warranty
NEXGEN Guarantee
Our clients deserve service and product protection. NexGen offers a 10 YEAR WARRANTY on parts, and a LIFETIME WARRANTY on unit replacement.
SCHEDULE YOUR APPOINTMENT NOW!