Lake Elsinore HVAC & Plumbing Installation, Repair, and Maintenance
Our Price*
$88
X-Performance AC & Heating Tune Up
what's included?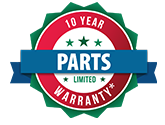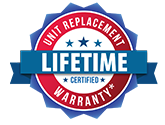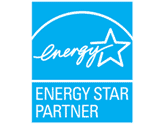 *Final pricing may vary based on pro's onsite estimate, which you can accept or decline.
The #1 rated HVAC/plumbing contractor in Southern California, Nexgen Air Conditioning Heating & Plumbing services all types of equipment and is available to provide emergency service. We're known for prompt, affordable service, trained and licensed technicians, and excellent parts/labor warranties that provide coverage for up to 12 years. Plus, we are Google Certified for Home Services so you can be rest-assured we're prompt, reliable, and committed to exceptional quality of service.
Our Lake Elsinore technicians provide commercial and residential service. They can repair any component and also specialize in replacement of heating and cooling equipment as well as home and commercial piping systems. If your electrical system is outdated, they can provide electric panel upgrades to bring your property up to code and ensure it's safe to run multiple appliances. Across Southern California, we are relied upon for our top quality:
HVAC systems work hard to maintain optimal temperatures and humidity levels in your home. Normal wear and tear and inefficiencies brought on by poor sealing and air leakage can cause trouble. We can find the cause of the problem if you notice your energy bills rising or your rooms aren't cooling evenly. But if your HVAC units are cycling on and off frequently, making excessive noise, or are leaking refrigerant, don't hesitate to call Nexgen. We service traditional units, rooftop units, electric units, and ductless units.
When necessary, we'll adjust thermostats and even repair them, or replace older devices with more reliable ones. Nexgen is trusted to service heat pumps as well, including absorption, air source, ductless, and geothermal systems. And if your furnace isn't working as well is it once did, we can address heating element, pilot light, burner, and other issues.
Sometimes an HVAC problem lies in the ductwork. Whether a register or vent is dirty or an air duct is blocked, dusty, or infested with insects, we can deal with the problem to restore efficiency as well as air quality. Poor or lacking insulation can be affecting heating or cooling performance, but we can install better insulating materials to improve comfort and energy efficiency.
Nexgen's plumbing service ensures we can reach your home in any type of emergency. If you have an overflowing toilet or burst pipe, you don't want to wait. There's a serious risk of major damage and mold infestation. Even a small leak can cause serious trouble, but we employ leak detection techniques such as video camera inspection to find damaged pipe and fix it quickly. If you have a slow drain, we can provide drain cleaning, but if repairs require repiping, we can fix your pipes without disrupting your home or business.
We can even address plumbing problems that lie deeper, even underground. Our sewer cleaning professionals can stop sewage from backing up and stinking up your home, while our sewer repair technicians can provide tree root removal and pipe replacement to restore your service.
When you need a dishwasher, water heater, or garbage disposal looked at, you can count on Nexgen. We'll check the connections and the inner workings of your appliance to determine the best course of action to fix or maintain it. But when there's more urgent trouble, such as a potential gas leak, we can also be there. Natural gas is a health hazard and highly explosive. If you smell sulfur, go outside and call us; we'll send a gas plumbing expert to find the source of the gas leak and make immediate repairs.
Call Nexgen in Lake Elsinore
Nexgen Air Conditioning Heating & Plumbing is the #1 trusted HVAC/plumbing installation, repair, and maintenance contractor in the region. Our X Protection Plan ensures you get the priority service and annual tune-ups needed to maximize efficiency and longevity. Whether you choose replacement to benefit from a more reliable, energy efficient appliance or require emergency repairs, we offer financing options, upon credit approval, so you can pay in monthly installments at low interest rates.
Call 888-751-3088 to schedule a service visit or get a free quote—today!
Why Choose Nexgen?
Family Owned & Operated Business
Available 24/7 for Emergencies
Trusted Name in Home Repair
Hassle-Free Guaranteed Service
Fully Licensed & Insured Technicians
Commercial & Residential Experts
X Protection Plan

Protection Plan
Protect your home for life
Over $1,000 value starting at
ONLY $19.95 a month!
Join the

Family today
Learn More
X Protection Plan

Protection Plan
Protect your home for life
Over $1,000 value starting at
ONLY $19.95 a month!
Join the

Family today
Learn More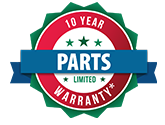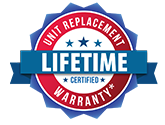 Warranty
NEXGEN Guarantee
Our clients deserve service and product protection. NexGen offers a 10 YEAR WARRANTY on parts, and a LIFETIME WARRANTY on unit replacement.
SCHEDULE YOUR APPOINTMENT NOW!