La Quinta Heating, Air Conditioning, and Plumbing Specialists
Our Price*
$88
X-Performance AC & Heating Tune Up
what's included?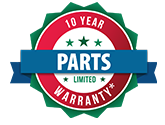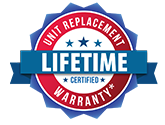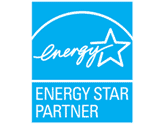 *Final pricing may vary based on pro's onsite estimate, which you can accept or decline.
Nexgen Air Conditioning Heating and Plumbing is the #1 rated provider of home services in La Quinta. Our experience and being Google Certified for home services make us the preferred choice for HVAC system and component repair, installation, and maintenance. We can service any brand of system and provide replacement services that include complete assessments of your household's needs and same-day installation.
Why Nexgen
Whether you schedule service or have an emergency, we are available for emergencies to help. Our team provides free quotes and free second opinions. Customers trust us for honesty, prompt service, and high-quality results. Competitive pricing ensures you can afford the equipment and services you need, and financing options mean you can take advantage of low monthly payments and low-interest rates. We schedule service calls at the most convenient time for you. And, don't forget that we're the most experienced HVAC and plumbing provider in your area.
At Nexgen, our HVAC services are devoted to helping you with:
Heating system installation and repair: We're trusted to service heat pumps (ductless, air source, absorption, and geothermal) and oil, gas, and electric furnaces.
Air conditioner service: Nexgen is familiar with all types of traditional units but can fix more complex rooftop units as well as address the requirements of electric units and ductless units.
Our technicians service all types of HVAC units, but are skilled at installing and maintaining the most advanced thermostats too. Whether you have a traditional thermostat or an advanced Wi-Fi or programmable model, we'll help you get the most out of it. But we're also aware there are many other factors that can affect a home heating/cooling system. You can rely on us to inspect your attic or basement insulation or perform air duct cleaning and inspection to make sure everything is in working order.
Whether you spend the day hiking in the mountains or playing golf in La Quinta, we want to make sure you have a comfortable home to come back to, any time of the year. That's why we provide the highest industry standards in workmanship and customer service when it comes to homeowners' HVAC needs.
We are proud to offer 24-hour plumbing services. Although early detection of plumbing issues can help protect your home, sudden emergencies such as a burst pipe or gas leak can occur without warning. Call us right away if you have slow drains, a backed up toilet, or low water pressure. We can provide services as simple as drain cleaning or, if you don't know where the problem is, can inspect your piping using advanced leak detection methods, including pipe camera inspection.
When more involved work is required, we can provide non-invasive repiping services and tree root removal. Dirt, grime, and foreign objects can reach far down into your pipe into sewer lines, but we can perform sewer cleaning to resolve the problem. And, when sewer repair is needed, you can trust us to restore your plumbing service without issues, including foul odors and backed up waste.
We are trained in resolving the most dangerous of situations, including gas leaks. Using state-of-the-art techniques, we can inspect your gas line and repair your gas plumbing to resolve any dangerous conditions. But that's not all; our team can service hot water heaters, garbage disposals, and other appliances as well as perform electric panel upgrades to upgrade your home electrical system.
Contact Nexgen for HVAC and Plumbing Service
We can quickly dispatch technicians to La Quinta in the event of an emergency. Whether you need air conditioning, furnace, or plumbing installation, repair, or maintenance, we will be there to help. Nexgen can help finance your project and even protect your investment with our exclusive X Protection Plan for priority service, annual maintenance, and discounts. Schedule service with the #1 HVAC company in Southern California, obtain more information, or get a free quote by calling 888-277-0415 today.
Why Choose Nexgen?
Family Owned & Operated Business
Available 24/7 for Emergencies
Trusted Name in Home Repair
Hassle-Free Guaranteed Service
Fully Licensed & Insured Technicians
Commercial & Residential Experts
X Protection Plan

Protection Plan
Protect your home for life
Over $1,000 value starting at
ONLY $19.95 a month!
Join the

Family today
Learn More
X Protection Plan

Protection Plan
Protect your home for life
Over $1,000 value starting at
ONLY $19.95 a month!
Join the

Family today
Learn More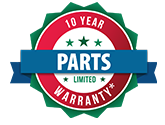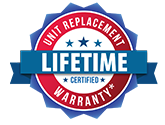 Warranty
NEXGEN Guarantee
Our clients deserve service and product protection. NexGen offers a 10 YEAR WARRANTY on parts, and a LIFETIME WARRANTY on unit replacement.
SCHEDULE YOUR APPOINTMENT NOW!