Nexgen is a family owned and operated, HVAC/plumbing company in Huntington Beach that is Google Certified for Home Services. Our trained, licensed, and insured technicians specialize in the installation, repair, and maintenance of all kinds of equipment, from HVAC units, furnaces, and heat pumps to piping, water heaters, dishwashers, and gas plumbing. We have a wide range of experience making us the #1 residential and commercial heating, cooling, and plumbing contractor in Southern California.

Nexgen Air Conditioning Heating & Plumbing
is known for dependable routine and emergency service. We can address any issue and help keep your systems running for longer. Maintenance is one of our top specialties and through our
X Protection Plan
, offer priority service, annual inspections and tune-ups, and discounts on repairs. When equipment replacement is needed, we can help select the most energy efficient and reliable systems, and correctly size them to your home. We also aim to make service more affordable with easy
financing options
. Apply online for credit approval. Warranties up to 12 years ensure you are covered for parts and labor, no matter what type or brand of A/C or plumbing equipment you have.
HVAC Services
The typical HVAC system contains many parts and undergoes normal wear and tear. Issues such as noise, uneven heating/cooling, leaks, and incorrect cycling can occur over time. When you notice any changes, call Nexgen and we can find the cause of the problem. We install and repair traditional units, electric units, rooftop units, and ductless units. But if the problem doesn't involve your air conditioner, we service thermostats as well. Sometimes the resolution is an adjustment, but we can provide repairs and replacements when necessary. Whether you have an air source, absorption, or ductless heat pump, or a geothermal system, Nexgen can address any potential problems or replace heat pumps with more modern, reliable units. Huntington Beach homes with oil, gas, or electric furnaces can depend on us to address dirty filters or ignition problems. Heating and cooling issues aren't the only HVAC issues that can plague your home. Air quality problems can originate from appliances and from a dirty or blocked air duct. We can clean it or provide repairs and sealing to fix air leaks. Efficiency issues can come from ductwork or poor insulation. Whether adding more insulation or replacing it with something better, we can help prevent heat transfer and reduce the load on your system.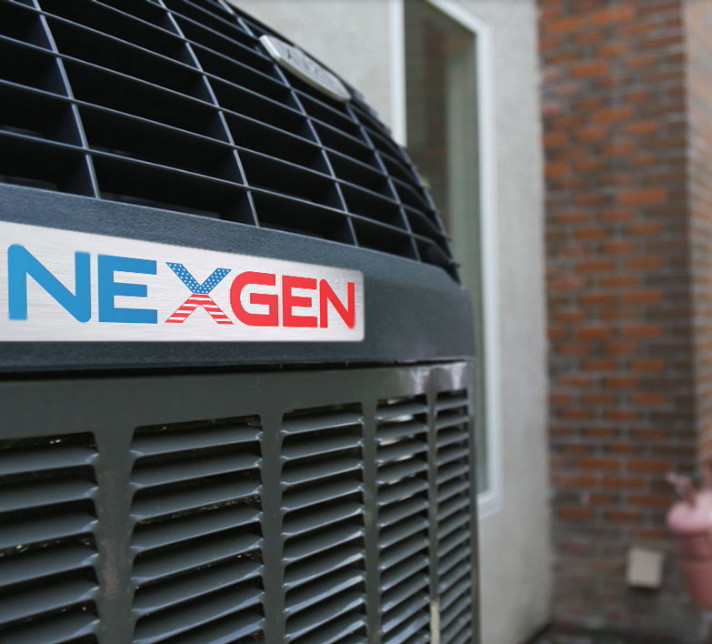 Whether you have an air conditioner breakdown or plumbing emergency, we can be reached to provide immediate help.
Electric panel upgrades
can be performed for older homes so modern appliances are supported. For top-quality installation, repair, replacement, and maintenance services, as well as
affordable financing
, contact Nexgen Air Conditioning Heating & Plumbing today at
833-729-9735
to request service or obtain a free quote.