Emergency HVAC and Plumbing Services in Glendale
Our Price*
$88
X-Performance AC & Heating Tune Up
what's included?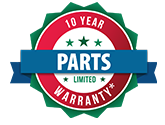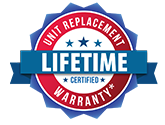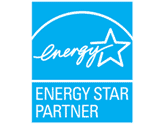 *Final pricing may vary based on pro's onsite estimate, which you can accept or decline.
When it comes to your heating, cooling, and general air conditioning needs, or plumbing service, you can count on Nexgen. There are many reasons to choose Nexgen, from emergency service by certified technicians to unbeatable warranties and financing options. You can count on us for installation, repair, replacement, and preventative maintenance for any type of HVAC or plumbing equipment in your home or business. Our team can quickly reach Glendale and you'll get the same quality of service we provide throughout Southern California. Local customers can therefore depend on us for top quality:
An HVAC system consists of many hard-working components. Problems can arise with a compressor or coil, but low refrigerant or a dirty filter can reduce performance as well. when your A/C isn't running properly, call us to look into it. Our technicians service all types of HVAC units. Whether your home or facility uses traditional units, electric units, ductless units, or rooftop units, we can get your heating/cooling system up and running normally again. Repairs, routine maintenance, and unit replacement can improve efficiency and avoid equipment breakdowns.
Regardless if you have a gas, oil, or electric furnace, we can help maintain or repair it. If there's a bad burner or worn filter, we can easily address the issue or any other problem. Many Glendale homes use heat pumps, such as air source, ductless, absorption, and geothermal systems. These are typically efficient and reliable, but when your home isn't heating or cooling as efficiently, we can address a suspected heat pump problem at its source.
Potential HVAC problems aren't limited to major appliances. An air duct leak, blockage, or the presence of dust, pollen, and particulates can disrupt your system and affect indoor air quality. Ductwork should therefore be inspected regularly. Other issues we can address include malfunctioning thermostats and insufficient insulation in your home.
You don't usually think of your plumbing system if it is working normally. But time, wear and tear, corrosion, hard water, and other factors eventually take a toll. Our piping technicians can provide drain cleaning to fix your slow drains, especially when mineral deposits, grease, soap, or hair have built up. For more stubborn, deeper blockages, we can perform hydro jetting to dislodge debris using high pressure streams of water.
Plumbing problems aren't always easy to spot. They often start small, so pinhole leaks in pipe or buildup can raise water pressure little by little. Video camera inspection and other leak detection techniques enable our technicians to quickly find problem areas. We can seal pipe or provide repiping before a catastrophic pipe burst and flood occur. When sewer cleaning is required, you can count on Nexgen, and we also do sewer repair when there are deeper underground problems requiring, for example tree root removal, that can be addressed without digging up your property.
If you smell gas, call Nexgen right away. Our Glendale plumbers can inspect your gas plumbing and make emergency repairs to your gas line. A gas leak is no laughing matter. It can cause serious harm to your health, if not a dangerous explosion. But if it's a garbage disposal or hot water heater issue you're having, our technicians can handle that too.
Call Nexgen for Emergency Service
Nexgen installs, repairs, and maintains air conditioning equipment, furnaces, and plumbing systems. If your electrical system isn't up to date, we can perform electric panel upgrades to bring your home or business up to code. Increased capacity will enable your equipment and appliances to function reliably and safely. Whether you need help paying for a new system or repairs come up suddenly, our financing options enable affordable monthly payments. Our X Protection Plan qualifies you for priority service and routine annual maintenance to protect your investment, while our equipment and service can be warrantied for up to 12 years.
Free quotes are available for any heating, cooling, or plumbing service in Glendale. For a quote or to request service, call Nexgen at 888-456-5441 today!
Why Choose Nexgen?
Family Owned & Operated Business
Available 24/7 for Emergencies
Trusted Name in Home Repair
Hassle-Free Guaranteed Service
Fully Licensed & Insured Technicians
Commercial & Residential Experts
X Protection Plan

Protection Plan
Protect your home for life
Over $1,000 value starting at
ONLY $19.95 a month!
Join the

Family today
Learn More
X Protection Plan

Protection Plan
Protect your home for life
Over $1,000 value starting at
ONLY $19.95 a month!
Join the

Family today
Learn More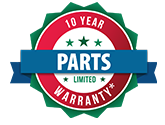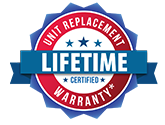 Warranty
NEXGEN Guarantee
Our clients deserve service and product protection. NexGen offers a 10 YEAR WARRANTY on parts, and a LIFETIME WARRANTY on unit replacement.
SCHEDULE YOUR APPOINTMENT NOW!