#1 Garden Grove HVAC and Plumbing Company
Our Price*
$88
X-Performance AC & Heating Tune Up
what's included?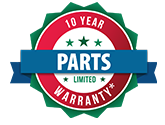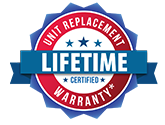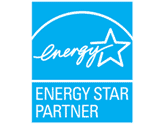 *Final pricing may vary based on pro's onsite estimate, which you can accept or decline.
Nexgen Air Conditioning Heating & Plumbing is the #1 rated installation, repair, and maintenance contractor in Southern California. Google Certified for Home Services, we service all types of HVAC and plumbing systems and equipment in Garden Grove. Our technicians are highly trained and licensed, and available to be at your home in an emergency.
Why Choose Nexgen
We are not only fast, but accommodating. Service and equipment come with a price match guarantee, while systems can be warrantied for up to 12 years. Financing options mean you can benefit from affordable monthly payments and low interest rates whether you need major repairs or a new unit. We also make routine maintenance hassle-free with our X Protection Plan, which takes the guesswork out of maintaining your HVAC and plumbing systems and provides you with priority service and complimentary A/C and heating tune-ups, plus discounts on repairs.
Our Garden Grove technicians can be trusted to work with all types of HVAC units. Home and business owners with traditional units are served just as well as customers with electric units, ductless units, or rooftop units. We can ensure your system is correctly sized during installation. When there is uneven cooling, noise, or frequent cycling, we can fix your A/C when possible. And, when it's time to replace it, we'll help you choose the most reliable and energy efficient systems.
Nexgen also specializes in oil, gas, and electric furnaces to make sure you home is heated evenly and safely. Heat pumps can be serviced as well, including absorption, ductless, air source, and geothermal systems. When the problem isn't coming from an appliance, we can look elsewhere; for example, our technicians are skilled at adjusting and repairing thermostats to correct minor issues.
Your HVAC system also relies on well-maintained ductwork to function normally. We can do a thorough inspection and correct issues such as a leaky or blocked air duct. Cleaning ducts can allow your air conditioner to run more efficiently and improve indoor air quality. But when poor insulation is putting a high demand on the system, we can re-insulate, add materials, or provide updated insulating materials to make your home more efficient overall.
Nexgen provides plumbing support so you can depend on us when there is a clog or leak. Low water pressure or dripping sounds can mean there is a leak somewhere, but our leak detection experts can spot the problem quickly. Video cameras can help us find trouble spots in pipe so we can fix them. Our piping professionals can unclog a pipe quickly or use simple drain cleaning methods to fix a slow drain.
When there is more extensive damage, we can employ modern repiping techniques that restore your plumbing without digging up your floors or yard or breaking through the walls. Plumbing problems can afflict sewers as well. If a blockage has penetrated deep into the system, we can perform sewer cleaning by using advanced high-pressure hydro jetting. But if there is damage, we can provide tree root removal and other forms of sewer repair quickly and get it right the first time. But if you have a water heater, dishwasher, or garbage disposal problem, we can be there for you just as fast.
A gas leak is a frightening experience. You must evacuate your home right away, but your next step should be to call Nexgen. Our gas plumbing experts can safely navigate the system and repair your gas line, so there's no danger of physical harm or a natural gas explosion.
Contact Nexgen
Nexgen provides home heating, air conditioning, and plumbing services as well as electric panel upgrades. It's important that your electrical system is up to date; we can upgrade older systems to 200-amp systems to there is enough electricity to operate your appliances safely. Whether you need an A/C, furnace, heat pump, toilet, pipe, or other plumbing component serviced, you can count on Nexgen for reliable, thorough, and prompt service. Call 888-456-5441 for a free estimate or to request a service visit.
Why Choose Nexgen?
Family Owned & Operated Business
Available 24/7 for Emergencies
Trusted Name in Home Repair
Hassle-Free Guaranteed Service
Fully Licensed & Insured Technicians
Commercial & Residential Experts
X Protection Plan

Protection Plan
Protect your home for life
Over $1,000 value starting at
ONLY $19.95 a month!
Join the

Family today
Learn More
X Protection Plan

Protection Plan
Protect your home for life
Over $1,000 value starting at
ONLY $19.95 a month!
Join the

Family today
Learn More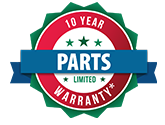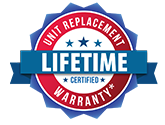 Warranty
NEXGEN Guarantee
Our clients deserve service and product protection. NexGen offers a 10 YEAR WARRANTY on parts, and a LIFETIME WARRANTY on unit replacement.
SCHEDULE YOUR APPOINTMENT NOW!