Plumbing and HVAC Services in Fountain Valley
Our Price*
$88
X-Performance AC & Heating Tune Up
what's included?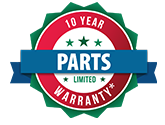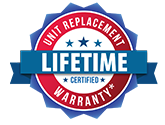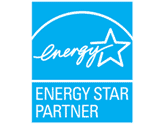 *Final pricing may vary based on pro's onsite estimate, which you can accept or decline.
Known and respected for excellent customer service, Nexgen provides air conditioning, heating, and plumbing installation, repair, and maintenance services in Fountain Valley. Our technicians are Google Certified for Home Services and extensively trained in their trade. They can fix any problem with all types of HVAC units and plumbing equipment. Homeowners can depend on us to address their emergency, while an up to 12-year warranty covers breakdowns and damage to any equipment we install or service. We also offer financing to help you afford an A/C replacement or urgent repair thanks to low interest rates and reasonable monthly payments.
Nexgen is known as the best in the business for:
Whether your furnace isn't providing adequate heating, or the air conditioning isn't cooling your home evenly, Nexgen will be there to help. Our team specializes in heat pumps, water heaters, and air duct cleaning, decontamination, and inspection. If your insulation is old or insufficient, we can replace it or add more, and when thermostats don't work properly, we can fix, adjust them, or provide the latest smart products. Our equipment line consists of high-efficiency, quiet, and reliable systems you can also depend on for longevity. If your home isn't ready for a state-of-the-art HVAC system, we also provide electric panel upgrades to ensure a replacement can be operated safely.
Nexgen is also a plumbing company you can rely on day or night, whether you have a flood or suspect a water leak due to ceiling stains or mysterious running water sounds. Our leak detection tools help spot the source quickly. When there's a gas leak, we can restore your gas line to avert a dangerous situation. We are water and gas plumbing experts. Trouble with your piping may require a simple drain cleaning, but when repiping is required, we employ fast, non-invasive methods that can also be used for sewer cleaning and sewer repair. Tree root removal and sewer replacement can be completed without extensive digging.
Nexgen specializes in a wide range of products as part of our XBuilders, XComfort, XPrestige, and XDiamond Elite Series:
Traditional Units: If you're looking to improve energy efficiency, our ASX14 and ASXC18 traditional A/C's fit the bill. We also offer single-stage single-/multi-speed gas furnaces and a modulating variable-speed gas unit. 
Electric Units: From an efficient air handler with an all-aluminum coil and direct-drive, multi-speed blower motor to a quiet heat pump with an inline filter drier, to the two-stage ASZC18 heat pump, we have the most efficient electric HVAC units available. 
Rooftop Units: Rooftop systems must be durable. The APH14M packaged heat pump and APG14M gas electric unit have a heavy-duty galvanized steel enclosure. They integrate a multi-speed ECM motor, while higher-level models feature an even more efficient variable-speed circulator motor.
Ductless Units: Our ductless 17/19 SEER single-zone heat pumps have a convenient wall-mounted design, not to mention an efficient variable-speed compressor. Providing up to 20 SEER, the Aurora heat pump delivers peak efficiency over a wide heating and cooling range.
X Protection Plan
Maintenance is the best way to ensure your HVAC and plumbing systems are functional, reliable, and safe, which is why we offer the monthly X Protection Plan. As a member, you'll never have to wait for a representative to answer your call and get an extended parts/labor warranty. The plan includes discounts on repairs and an annual heating system and air conditioning tune-up, water heater flush, and whole house plumbing inspection. We'll even do an attic and crawlspace efficiency and safety analysis. As part of our exclusive plan, you can also save on indoor air quality products. The X Protection Plan is transferrable, meaning if you move or rent your home to a tenant, its benefits are still available.
Nexgen is committed to more than keeping your home comfortable. In addition to ensuring your investment in HVAC installation and service is worth it, we help protect your air quality as well. Dust, pet dander, and concentrated levels of outdoor pollutants in your home can have serious health consequences. We specialize in the highest-quality air purification systems that can improve indoor air quality and make it easier to breathe. Our technicians can provide a thorough air duct cleaning and install HEPA filters to make this a reality. If security is on your mind, we can provide the Nest Secure package, a smart home surveillance system with advanced alarms, cameras, and locks you can control from your smartphone.
Contact Nexgen for All Your Needs
Energy efficiency, HERS testing, and integrated diagnostics (on traditional and electric systems) are just some traits that draw consumers to our HVAC equipment. Plumbing and HVAC service, available to all homeowners in Fountain Valley, is available by calling 833-729-9735 or requesting an appointment online. We are available for emergency and can fix any problem with your heating or cooling system or drains, piping, or sewer line. Our certified technicians are always ready to help.
Why Choose Nexgen?
Family Owned & Operated Business
Available 24/7 for Emergencies
Trusted Name in Home Repair
Hassle-Free Guaranteed Service
Fully Licensed & Insured Technicians
Commercial & Residential Experts
X Protection Plan

Protection Plan
Protect your home for life
Over $1,000 value starting at
ONLY $19.95 a month!
Join the

Family today
Learn More
X Protection Plan

Protection Plan
Protect your home for life
Over $1,000 value starting at
ONLY $19.95 a month!
Join the

Family today
Learn More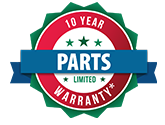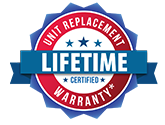 Warranty
NEXGEN Guarantee
Our clients deserve service and product protection. NexGen offers a 10 YEAR WARRANTY on parts, and a LIFETIME WARRANTY on unit replacement.
SCHEDULE YOUR APPOINTMENT NOW!