Costa Mesa Heating, Air Conditioning, and Plumbing Services
Our Price*
$88
X-Performance AC & Heating Tune Up
what's included?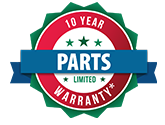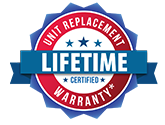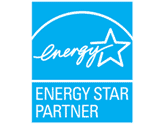 *Final pricing may vary based on pro's onsite estimate, which you can accept or decline.
Costa Mesa homeowners can depend on the #1 rated HVAC/plumbing contractor in Southern California for installation, repair, and maintenance services. Google Certified for Home Services, Nexgen Air Conditioning Heating & Plumbing is available to deal with an emergency and specializes in equipment replacement to boost reliability, safety, and efficiency. Our trained technicians are experienced in all types of repair and in keeping your HVAC/plumbing systems in top shape.
Customers also rely on us for:
Financing: All major credit cards are accepted, while in-house financing is accepted upon credit approval, so you can take advantage of low monthly payments and interest rates.
Warranties: Get up to 12-year warranties on equipment; our extended parts and labor warranty is available when you sign up for our X Protection Plan.
Exclusive Protection: For a low monthly fee, you can receive priority service, a dedicated phone line, annual equipment tune-ups, and discounts on future repairs.
Your air conditioning system is made up of many interconnected parts. Problems can occur due to wear and tear, which is why routine maintenance is so important. We can recharge refrigerant, clean filters and coils, and inspect your system. Servicing traditional units, ductless units, electric units, or rooftop units is within the scope of our technicians' capabilities. Replacing an old A/C is sometimes necessary to install the right-sized system, replace a failed unit, or improve home energy efficiency.
In addition to HVAC units, we specialize in oil, gas, and electric furnaces and various types of heat pumps. Costa Mesa residential and commercial customers may use absorption, ductless, air source, or geothermal systems, but we can repair or maintain your heat pump no matter what type you have.
But it's not only the heating or cooling element that is the source of a problem. Inefficiencies can occur due to faulty thermostats, which we can fix or replace. We can sometimes make adjustments so your system will work more efficiently. Other areas we can address include air duct leaks, blockages, and contamination, which can not only affect system performance, but air quality as well. Fortunately, we can correct any of these problems. And when new insulation is needed in your walls or attic, Nexgen can handle that too.
A wide range of plumbing issues can affect your home or business. Even the most minor of them can lead to serious problems such as flooding and mold. Slow drains may require simple drain cleaning, but low water pressure and backups can mean you might need sewer cleaning. We can inspect your plumbing system with video cameras to spot hidden problems and provide non-invasive repiping where possible. Our piping experts can install reliable, long-lasting equipment, so you can depend on us for professional sewer repair. If tree root removal is required, we can break up roots and clear and repair your sewer pipe.
Costa Mesa customers rely on us even if there is a gas plumbing issue. A gas line rupture is a serious matter. If you smell sulfur, a gas leak is possible; leave your home and call Nexgen. It can be harmful to your health and cause an explosion. Fortunately, we can quickly correct the problem so there's no longer any danger to you or your family.
In addition, we provide water heater service and can install tankless water heaters. If you need a water filtration system put in or serviced, Nexgen can be there, while our technicians service appliances including dishwashers and garbage disposals.
Call Nexgen for a Free Quote
Whether you need air conditioning or plumbing installation, replacement, or repair, contact Nexgen. We're available for routine maintenance and to address your emergency, day or night. Customers even rely on us for electric panel upgrades to bring their homes up to code and improve safety when operating modern appliances. Book service now online or call us at 888-456-5441 to schedule an appointment or obtain a free, no-obligation estimate.
Why Choose Nexgen?
Family Owned & Operated Business
Available 24/7 for Emergencies
Trusted Name in Home Repair
Hassle-Free Guaranteed Service
Fully Licensed & Insured Technicians
Commercial & Residential Experts
X Protection Plan

Protection Plan
Protect your home for life
Over $1,000 value starting at
ONLY $19.95 a month!
Join the

Family today
Learn More
X Protection Plan

Protection Plan
Protect your home for life
Over $1,000 value starting at
ONLY $19.95 a month!
Join the

Family today
Learn More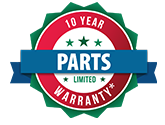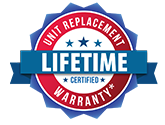 Warranty
NEXGEN Guarantee
Our clients deserve service and product protection. NexGen offers a 10 YEAR WARRANTY on parts, and a LIFETIME WARRANTY on unit replacement.
SCHEDULE YOUR APPOINTMENT NOW!