Heating, Cooling, and Plumbing Service in Corona
Our Price*
$88
X-Performance AC & Heating Tune Up
what's included?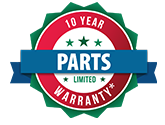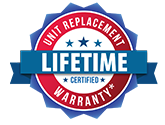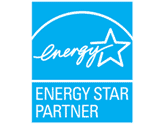 *Final pricing may vary based on pro's onsite estimate, which you can accept or decline.
Nexgen Air Conditioning Heating and Plumbing is the most trusted HVAC/plumbing company in Corona and Riverside County, if not all of Southern California. Rated #1 for home services, we are professional installation, repair, replacement, and maintenance contractors and are relied upon for:
Emergency services
Licensed, experienced technicians
Excellent customer service
In-house financing options
Affordable service
Parts and labor warranties
We are trusted by thousands of homeowners throughout the area. The experience of our licensed technicians, plus a commitment to high quality and excellent customer service, enables us to reliably install any HVAC or plumbing equipment or address any type of emergency. We do everything we can to make our services affordable and accessible. In addition, our X Protection Plan gives you access to priority maintenance, repairs, discounts, and more.
There's never a convenient time for an air conditioner or furnace to break down, and equipment failures seem to happen at the worst of times. That's why we are available for emergencies. You can call Nexgen day or night; technicians are always standing by to help. This means we can send someone to your home to service:
Oil, gas, and electric furnaces
Absorption, geothermal, air source, and ductless heat pumps
All types of HVAC units, including:

Traditional units
Electric units
Rooftop units
Ductless units
Whether the issue is originating from equipment or a thermostat, we can get to the heart of the problem. Our technicians are prompt, fast, and friendly. They'll explain the situation and the most appropriate options for resolving it. We'll even help upgrade your home with programmable or Wi-Fi thermostats, improved attic or wall insulation, and boost electrical capacity and safety by providing electric panel upgrades. If an air duct is dirty, we can professionally clean it to restore HVAC system efficiency and the indoor air quality of your home.
Updates, repairs, and replacement of equipment with modern solutions can make your home more energy efficient and comfortable. It can possibly lower your monthly energy bills as well. There are many reasons to call on Nexgen for HVAC repair and maintenance, including the chance to avoid problems and prolong the life of your heating and cooling systems.
When you experience a plumbing problem, Nexgen can get to the bottom of it and correct any issue, no matter how big or small it is. Leak detection is one of our specialties. When plunging a slow drain or snaking a clogged toilet doesn't help, we can send technicians to Corona to deal with the problem. It is not uncommon for pipes to clog with mineral buildup, soap, or grease; they can also develop small holes over time, which will only get worse.
Customers throughout Corona can depend on us to work with:
Piping: We employ advanced leak detection techniques to find potential trouble spots, or complete tree root removal if roots have infiltrated pipes on your property. We'll fix it if pipe repair is possible. Otherwise, we can employ repiping techniques that are fast and simple, while minimizing disruption to your property.
Sewer repair: A backed up or clogged sewer can have dramatic impacts on your home. The results can include water damage, foul odors, and unsanitary conditions. Our sewer cleaning experts can get to work and even provide sewer repairs to restore service, your safety, and sanity.
Gas plumbing: A gas leak is no laughing matter. It is unhealthy and may lead to an explosion, but we can inspect and repair your gas line to mitigate the danger and restore your gas service with no further problems.
Call Today for HVAC/Plumbing Help in Corona
Whether you need routine maintenance or have an emergency, you can rely on Nexgen Air Conditioning Heating & Plumbing. Don't wait to update or fix anything—you can trust our technicians for prompt, efficient, and friendly service. Available 24 hours a day, we can find and fix any problem and employ advanced repair techniques to restore you're A/C furnace, gas line, or plumbing. And when you need installation help or know repairs are necessary, let us know. We offer affordable service, plus credit card and other financing options to take advantage of.
Book your appointment online or call 888-966-9408 now to receive a free quote from our professional customer service team.
Why Choose Nexgen?
Family Owned & Operated Business
Available 24/7 for Emergencies
Trusted Name in Home Repair
Hassle-Free Guaranteed Service
Fully Licensed & Insured Technicians
Commercial & Residential Experts
X Protection Plan

Protection Plan
Protect your home for life
Over $1,000 value starting at
ONLY $19.95 a month!
Join the

Family today
Learn More
X Protection Plan

Protection Plan
Protect your home for life
Over $1,000 value starting at
ONLY $19.95 a month!
Join the

Family today
Learn More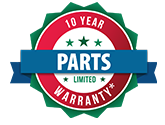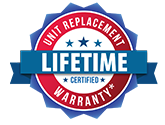 Warranty
NEXGEN Guarantee
Our clients deserve service and product protection. NexGen offers a 10 YEAR WARRANTY on parts, and a LIFETIME WARRANTY on unit replacement.
SCHEDULE YOUR APPOINTMENT NOW!