Coachella Heating, Cooling, and Plumbing Contractor
Our Price*
$88
X-Performance AC & Heating Tune Up
what's included?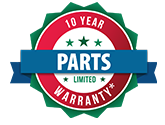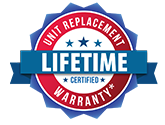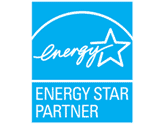 *Final pricing may vary based on pro's onsite estimate, which you can accept or decline.
If you're looking for Southern California's #1 HVAC contractor, Nexgen Air Conditioning Heating and Plumbing is the company to call. We are Google Certified for home services, so you can depend on us for professional service on any brand of HVAC/plumbing parts or equipment.
Whether you need your furnace repaired, drain cleaning, or have an emergency involving a broken pipe or a gas leak, call right away. We offer emergency services in Coachella to minimize the damage to your property and health. Our team provides installation, repair, replacement, and maintenance for all types of HVAC and plumbing equipment.
Why Choose Us
There are many reasons to choose Nexgen. You'll find our technicians to be extremely friendly and knowledgeable. Whether you want to schedule maintenance or have an emergency, you can depend on us for:
Years of experience in the HVAC industry
Quality guaranteed
Prompt local service in Coachella
Hand-picked professional installers
Competitive pricing – with a price match guarantee
Free estimates
24/7 availability
Our Coachella technicians can service any type of equipment. If you're home is heating unevenly or rooms aren't reaching the desired temperature, call a technician to check your furnace, whether you have a gas, oil, or electric appliance. We repair and install heat pumps as well, including air source, absorption, ductless, and the latest geothermal systems. And our air conditioning specialists can help with you with all types of HVAC units. Whether your home is equipped with traditional units or simple ductless units, or there are rooftop units or electric units installed on your property, we can meet all your repair and maintenance needs.
If an air duct serving your home is blocked, dirty, or infested with insects, it can reduce indoor air quality and the efficiency of your HVAC system. We can address those issues, spot leaks in the system, and fix them. While you may know your attic or walls are insulated, that doesn't mean the insulation is adequate. Our team can install more or replace the materials with something more efficient.
Thermostats are important for controlling the temperature in your home. If your older model isn't performing up to par, we can try to fix it or recommend newer options. For example, Wi-Fi-enabled and programmable versions are more suited for smart homes.
Our plumbers are some of the most skilled in the business. Since every plumbing system is susceptible to wear and damage from factors such as high water pressure, corrosion, and loose connections, we recommend periodic inspections. Low water pressure, slow drains, and gurgling sounds can mean there's an issue in your pipes, but our piping professionals know how to locate the problem quickly. We use camera inspection and other effective leak detection methods to find trouble spots, and can perform repairs or repiping without breaking through your walls or digging up your lawn.
We do drain cleaning to get rid of buildups of hair, soap, and mineral scale. For deeper issues, we can complete a thorough sewer cleaning to stop any waste from backing up into your home. Our technicians are experienced at tree root removal and sewer repair as well.
If you suspect a gas plumbing problem, call us right away. A gas leak is an urgent and potentially dangerous matter; your property and health are at risk. Repairing an underground gas line is a job for professional plumbers. Fortunately, we're equipped for the task and can also service jammed garbage disposals and defective hot water heaters. Nexgen is a modern plumbing company that prioritizes efficiency and safety.
Get a Free Quote Today
Whether you're considering furnace replacement, need your air conditioning maintained, or piping repaired, contact Nexgen for service. We also do electric panel upgrades if your electrical system is outdated. Today's 200-amp panels can support modern appliances and smart home systems. Serving all of Southern California, we're trusted for priority service as part of our X Protection Plan, as well as affordable, low-interest financing options. Call 888-497-4882 for more details or to get your free quote—or book an appointment now online.
Why Choose Nexgen?
Family Owned & Operated Business
Available 24/7 for Emergencies
Trusted Name in Home Repair
Hassle-Free Guaranteed Service
Fully Licensed & Insured Technicians
Commercial & Residential Experts
X Protection Plan

Protection Plan
Protect your home for life
Over $1,000 value starting at
ONLY $19.95 a month!
Join the

Family today
Learn More
X Protection Plan

Protection Plan
Protect your home for life
Over $1,000 value starting at
ONLY $19.95 a month!
Join the

Family today
Learn More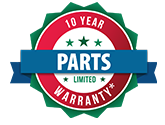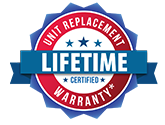 Warranty
NEXGEN Guarantee
Our clients deserve service and product protection. NexGen offers a 10 YEAR WARRANTY on parts, and a LIFETIME WARRANTY on unit replacement.
SCHEDULE YOUR APPOINTMENT NOW!