HVAC and Plumbing Services in Chino Hills
Our Price*
$88
X-Performance AC & Heating Tune Up
what's included?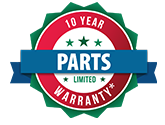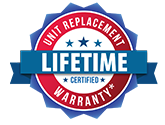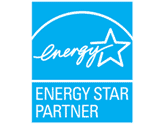 *Final pricing may vary based on pro's onsite estimate, which you can accept or decline.
Nexgen is a leading air conditioning and plumbing installation, repair, and replacement company in Southern California. The #1 contractor in Chino Hills for HVAC/plumbing services, we are available to address an emergency and can service any type of HVAC unit or brand. When you face an A/C, thermostat, or furnace breakdown or water/gas leak, you can call us day or night and our technicians, who are Google Certified for Home Services, will quickly dispatch to your location. In addition to reliable service, we offer full warranty coverage for up to 12 years on:
Our experienced contractors can work with traditional, electric, rooftop, and ductless units. They are trained in all types of repairs for heat pumps and can correct an air duct leak in little time. Maintenance is an important part of owning HVAC units as it can enable them to run more reliably and efficiently and prolong their operating life. From changing filters to recharging refrigerant, we can ensure your system is in working order. Our team also services water heaters and installs/replaces/improves insulation in your walls and attic, which can have a positive effect on efficiency. When you need HVAC equipment installed or replaced, we ensure it is installed properly so you get the most out of our heating and cooling equipment.
Plumbing problems can include an overflowing toilet or burst pipe, but can be more subtle as well. When you're not sure where the problem is but suspect something is wrong, Nexgen can employ leak detection methods to find it. We can check your piping from the inside, clear clogs with thorough drain cleaning, and provide non-intrusive repiping services. In fact, we can perform sewer repair without doing any digging. Whether you have a stubborn clog, or require sewer cleaning or even tree root removal, our team is up to the task. When we're done, you can be assured your plumbing will be properly sealed and leak free; Chino Hills customers even trust us for gas line repair and other gas plumbing needs to maintain their safety.
We offer a wide range of products in our XBuilders, XComfort, XPrestige, and XDiamond Elite Series of high-efficiency, quiet, and long-lasting equipment. These include:
X Protection Plan
The monthly X Protection Plan, one of the best in the industry, is a great advantage to having Nexgen HVAC/plumbing equipment. An annual A/C and heating system tune-up are included. The plan also includes a yearly water heater flush, whole house plumbing inspection, and attic/crawlspace analysis focused on efficiency and safety. It guarantees priority service and avoids long waits on the telephone. An extended parts and labor warranty can help you save over the long run. Plus, you can save on some of the most effective indoor air quality products on the market. This transferrable plan can be taken with you when you move or when tenants rent out your home, so the benefits continue to be realized.
If providing the best equipment in the industry and emergency care aren't enough, the Nexgen team is here to solve as many problems as possible. We're committed to improving indoor air quality. Pollutants can be many times more concentrated than outside, but our HEPA filters, air purifiers, and ventilation systems can protect your health and security. Our mission has been extended to protect your privacy as well. With the Nest Secure package, we'll provide smart alarms, smart door locks, and smart surveillance cameras that you can access and control from your smartphone, whether at home or on the road. We have your home or business fully covered.
Contact Nexgen for All Your Needs
Nexgen is the #1 HVAC/plumber services company in Southern California. Chino Hills home and business owners depend on us to service their air conditioning, plumbing system, and sewer lines but we can do much more than that. Today's equipment can have high electrical demands. If your home is outdated, our team can do electric panel upgrades to bring it up to code. We make all our services affordable with low-interest-rate financing for convenient monthly payments. For information on our finance/service plans, equipment, and services, call today at 833-729-9735.
Why Choose Nexgen?
Family Owned & Operated Business
Available 24/7 for Emergencies
Trusted Name in Home Repair
Hassle-Free Guaranteed Service
Fully Licensed & Insured Technicians
Commercial & Residential Experts
X Protection Plan

Protection Plan
Protect your home for life
Over $1,000 value starting at
ONLY $19.95 a month!
Join the

Family today
Learn More
X Protection Plan

Protection Plan
Protect your home for life
Over $1,000 value starting at
ONLY $19.95 a month!
Join the

Family today
Learn More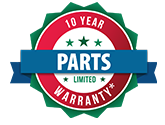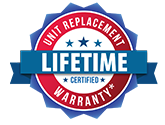 Warranty
NEXGEN Guarantee
Our clients deserve service and product protection. NexGen offers a 10 YEAR WARRANTY on parts, and a LIFETIME WARRANTY on unit replacement.
SCHEDULE YOUR APPOINTMENT NOW!