Calabasas HVAC and Plumbing Installation, Repair, and Maintenance
Our Price*
$88
X-Performance AC & Heating Tune Up
what's included?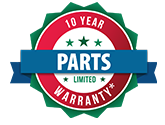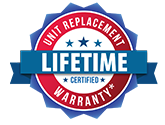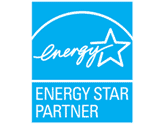 *Final pricing may vary based on pro's onsite estimate, which you can accept or decline.
Nexgen Air Conditioning Heating & Plumbing is a family owned and operated business that is #1 rated and Google Certified for Home Services in Southern California. Homeowners and business clients rely on us for heating, cooling, and emergency plumbing service. Our licensed technicians are available for emergencies to address any problem. Whether there's a problem with your furnace, sewer, or gas line, we can fix it fast. And no matter if you decide on installing brand new efficient HVAC units or have an overnight emergency, our experienced contractors are ready to serve any need.
At Nexgen, we offer a price match guarantee, convenient financing, and parts/labor warranties for up to 12 years. Even if an issue lies outside of your HVAC or plumbing system, such as with your insulation, we can fix it, or provide electric panel upgrades to boost capacity so you can operate today's modern appliances safely.
We install, repair, and maintain all types of air conditioning systems, including traditional units, electric units, ductless units, and rooftop units. Our technicians assist in choosing the best system for your home and will ensure it is correctly sized. If you have an old A/C, we can provide replacement and install a more reliable and energy efficient unit. But if a refrigerant line, sensor, or thermostat can be fixed, we can make the appropriate repairs.
Nexgen also has professional expertise in heat pumps, servicing absorption, air source, ductless, and geothermal pumps. We also service all leading brands of furnaces, whether you have an oil, gas, or electric furnace. If you notice rooms heating unevenly or strange noises coming from your equipment, our Calabasas heating technicians can determine the cause and fix the problem.
Sometimes an HVAC problem lies in an air duct. Leakage in ductwork or a blockage can cause your system to run inefficiently, while dust, dirt, and insect infestations can cause air quality issues. We can inspect your entire system to find and correct any problems that may be affecting your home and potentially the health of your family.
Every plumbing system is susceptible to wear and tear, while hard water and corrosion can affect piping anywhere in your home. A pinhole leak in a pipe can become a big problem if not fixed. If you notice water spots on ceilings or walls, or hear water dripping when the faucet is turned off, call our leak detection experts for help. We can provide video camera inspection to inspect the condition of your pipes. Slow drains can be repaired with drain cleaning, whether it involves simple methods or advanced hydro jetting techniques to force blockages through the system without harm.
In more serious scenarios, such as burst pipes and sewage backups, we can perform repiping without breaking down walls or digging up your yard. Even deeper problems can be repaired. Whether you need sewer cleaning or sewer repair, we can restore your infrastructure to its original shape. Nexgen's tree root removal experts in Calabasas can clear lines of invasive trees and shrubs to get things flowing normally again. Your gas plumbing can be repaired as well. If you smell natural gas, exit your home and call us right away to fix your gas leak.
And, if you need a water heater, water filtration system, garbage disposal, or dishwasher installed or fixed, we can do that as well.
Contact Nexgen
Calabasas homeowners count on us for professional HVAC/plumbing installation, effective repairs, and routine maintenance. We are always available in an emergency and can finance any service so you can make affordably monthly payments. Sign up for our X Protection Plan; for a low monthly rate, you can receive complimentary tune-ups and priority service when you need it most. We make sure your home is comfortable, efficient, and safe. For more information or to schedule an appointment or free quote, contact Nexgen Air Conditioning Heating & Plumbing at 888-456-5441.
Why Choose Nexgen?
Family Owned & Operated Business
Available 24/7 for Emergencies
Trusted Name in Home Repair
Hassle-Free Guaranteed Service
Fully Licensed & Insured Technicians
Commercial & Residential Experts
X Protection Plan

Protection Plan
Protect your home for life
Over $1,000 value starting at
ONLY $19.95 a month!
Join the

Family today
Learn More
X Protection Plan

Protection Plan
Protect your home for life
Over $1,000 value starting at
ONLY $19.95 a month!
Join the

Family today
Learn More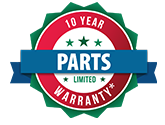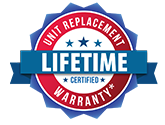 Warranty
NEXGEN Guarantee
Our clients deserve service and product protection. NexGen offers a 10 YEAR WARRANTY on parts, and a LIFETIME WARRANTY on unit replacement.
SCHEDULE YOUR APPOINTMENT NOW!