Air Conditioning, Heating, and Plumbing Services in Burbank
Our Price*
$88
X-Performance AC & Heating Tune Up
what's included?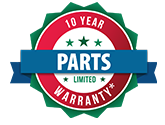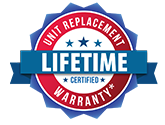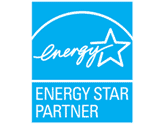 *Final pricing may vary based on pro's onsite estimate, which you can accept or decline.
When you need a heating, cooling, or plumbing contractor in Burbank, you can always trust Nexgen to provide service. We are leading installation, repair, and maintenance professionals serving residential and commercial customers throughout Southern California. Our licensed technicians can address any problem, regardless of how big or small it may be.
Why Choose Nexgen
Nexgen Air Conditioning Heating & Plumbing is the #1 HVAC/plumbing contractor in the region and is Google Certified for Home Services. We background check all our technicians so you can be comfortable with them working in your home. Our emergency availability means we can send an emergency HVAC or plumbing professional to you any time—day or night. If you notice a leak in the wee hours of the morning, there's no need to wait and risk flood damage. Just call us and we'll send someone to your door. Convenient financing and warranties of up to 12 years are other reasons customers choose us over other contractors for:
We provide heating and cooling services for homes and businesses in Burbank. Need a new HVAC unit installed? We can provide traditional units, rooftop units, electric units, and ductless units. Our technicians can also fix any problem, including if your A/C isn't cooling your home or it stops working. If a replacement is needed, we can find a more suitable, energy-efficient solution.
We also specialize in oil, gas, and electric furnaces. Whether your furnace isn't providing adequate heating or there are odors or noises coming from it, we can address the problem. You can trust our technicians to address any temperature or comfort issue, as they specialize in servicing thermostats whether they need to be adjusted or replaced. If an air duct needs to be cleaned or sealed, we can do that too, while poor or old insulation can be updated to reflect the latest efficiency standards.
For homes that use heat pumps, we can install, repair, and maintain air source, absorption, ductless, or geothermal units. Our maintenance services are available for all types of equipment and include regular inspections and adjustments. With our X Protection Plan, you get complimentary heating and A/C tune-ups plus priority service and discounts on repairs.
A running toilet or slow drain seems like just a minor inconvenience. However, it can indicate an issue that requires our piping experts to handle. Stubborn blockages and debris/mineral buildup can require drain cleaning, but we're equipped to do this successfully, even if it requires advanced techniques like hydro jetting. More extensive damage may require repiping, but we can use non-invasive methods that limit the disruption to your household or business.
Nexgen technicians are also skilled at sewer cleaning and sewer repair. If you notice water in your yard or sewage backup in your home, we can fix the problem without digging up your property, even if it requires tree root removal. And, when an issue can't be immediately spotted, we can apply video camera inspection to find it. We provide top-quality leak detection services to ensure Burbank customers get the best in plumbing support.
Call Nexgen right away at our hotline if you smell gas and evacuate your home. Our gas plumbing experts will isolate the source of a gas leak. They can then fix the affected gas line so there are no further risks of gas exposure or explosions in your home.
Contact Us Today
Nexgen also has tankless water heater and water filtration expertise. But in addition to our wide range of HVAC/plumbing services, we do electric panel upgrades. If your home has an outdated electrical system, it may not be safe to run multiple power-hungry appliances, but we can resolve this by installing a 200-amp panel. But if you need air conditioning, heating, or plumbing service, make an appointment or get a free quote by calling 888-991-4392.
Why Choose Nexgen?
Family Owned & Operated Business
Available 24/7 for Emergencies
Trusted Name in Home Repair
Hassle-Free Guaranteed Service
Fully Licensed & Insured Technicians
Commercial & Residential Experts
X Protection Plan

Protection Plan
Protect your home for life
Over $1,000 value starting at
ONLY $19.95 a month!
Join the

Family today
Learn More
X Protection Plan

Protection Plan
Protect your home for life
Over $1,000 value starting at
ONLY $19.95 a month!
Join the

Family today
Learn More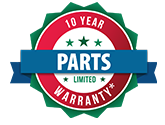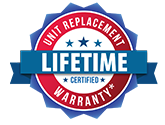 Warranty
NEXGEN Guarantee
Our clients deserve service and product protection. NexGen offers a 10 YEAR WARRANTY on parts, and a LIFETIME WARRANTY on unit replacement.
SCHEDULE YOUR APPOINTMENT NOW!