Heating and Air Conditioning Service in Bermuda Dunes
Our Price*
$88
X-Performance AC & Heating Tune Up
what's included?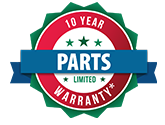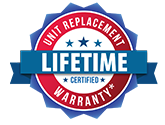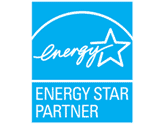 *Final pricing may vary based on pro's onsite estimate, which you can accept or decline.
If you live in Bermuda Dunes, CA, you can rely on Nexgen Air Conditioning Heating and Plumbing for all your service needs. We serve all of Southern California and can reach your home in an emergency or provide same day installation. Our technicians are trained and certified to repair any brand or type of HVAC/plumbing equipment and can provide replacement and maintenance support at any time.
Nexgen is the #1 HVAC company in Southern California. Chosen for guaranteed quality of service, we offer our own brand as well, with a lifetime warranty, and are Google Certified for home services. Customers are never pressured into service they don't need, and our Project Managers provide free, friendly estimates that we stick to throughout the process. Whether you're looking for updated HVAC units, furnace repair, gas plumbing service, or leak detection, our team can help meet your needs. We even offer a price match guarantee!
Our company provides the following services in Bermuda Dunes:
Nexgen can keep home HVAC systems and components going for many years, and can help avoid major problems and inefficiencies through regular maintenance. Our technicians have many specialties and can help with:
Air conditioners, including traditional units, rooftop units, electric units, rooftop units, and other HVAC units, including window A/C's.
Furnaces, including oil, gas, and electric systems that can develop problems over time, whether internally or with their connections.
Heat pumps, whether absorption, ductless, or air source units, or modern geothermal systems, to ensure the comfort of your home.
Our capabilities are not limited to servicing heavy mechanical equipment. Your thermostats are essential for climate control in your home, and if they're not working properly, your living space can get downright uncomfortable. We can fix thermostat issues and provide air duct cleaning to keep your indoor air free of dust and mold; duct leaks can be fixed to improve efficiency.
Your home's insulation is also important for preventing air leakage and ensuring efficiency. We can add or replace insulating materials behind your walls and in your basement or attic if necessary. This may reduce the demand on your HVAC system, so it is more energy efficient, cheaper to run, and lasts longer.
Plumbing Services
When it comes to home plumbing, Nexgen can service any type of piping. You can therefore rely on us to help with:
Water plumbing: Our drain cleaning experts can help clear a clogged drain of soap residue, hair, or foreign objects; fix a running toilet; or with more advanced care such as repiping without digging up your floors or yard. Advanced methods of leak detection and pipe camera inspection can be used to find any problems quickly, while our tree root removal experts can restore your service without serious disruptions to your home.
Gas plumbing: Each gas line is part of a sophisticated delivery system that is an essential part of your plumbing. A gas pipe can corrode and degrade just as easily as water pipe. Over time, this can cause serious issues that lead to natural gas being released into your home. We are available 24/7 so, if there's a rotten egg smell, you can call, get out of your house, and let us resolve a gas leak to restore your safety. Natural gas is an explosion hazard and health risk.
Sometimes, home plumbing problems originate from nearby sewer lines. Whether a sewer cleaning is needed to clear a blockage or sewer repair is required to restore the integrity of underground pipes, Nexgen will be there.
Call Nexgen Today
Homeowners depend on us to fix their air conditioners, furnaces, heat pumps, piping, sewer lines, garbage disposals, water heaters, and more. If there's not enough power to support all your needs, our technicians can provide electric panel upgrades. We offer competitive pricing and in-house financing, while our X Protection Plan ensures you get annual inspections, tune-ups, priority service, and discounts on repairs for a low monthly price.
Request emergency service or get a free quote by calling us at 888-716-6768.
Why Choose Nexgen?
Family Owned & Operated Business
Available 24/7 for Emergencies
Trusted Name in Home Repair
Hassle-Free Guaranteed Service
Fully Licensed & Insured Technicians
Commercial & Residential Experts
X Protection Plan

Protection Plan
Protect your home for life
Over $1,000 value starting at
ONLY $19.95 a month!
Join the

Family today
Learn More
X Protection Plan

Protection Plan
Protect your home for life
Over $1,000 value starting at
ONLY $19.95 a month!
Join the

Family today
Learn More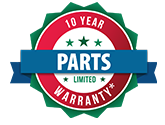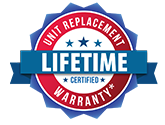 Warranty
NEXGEN Guarantee
Our clients deserve service and product protection. NexGen offers a 10 YEAR WARRANTY on parts, and a LIFETIME WARRANTY on unit replacement.
SCHEDULE YOUR APPOINTMENT NOW!