Programmable Thermostats

The newest programmable thermostats allow you the convenience of scheduling temperature adjustments to suit your daily routine in the way that is most energy and cost efficient way for you. Programmable, digital thermostats are an affordable option for those who want more accuracy and efficiency than older mechanical or electronic models offer but don't need the customization levels provided by smart thermostats.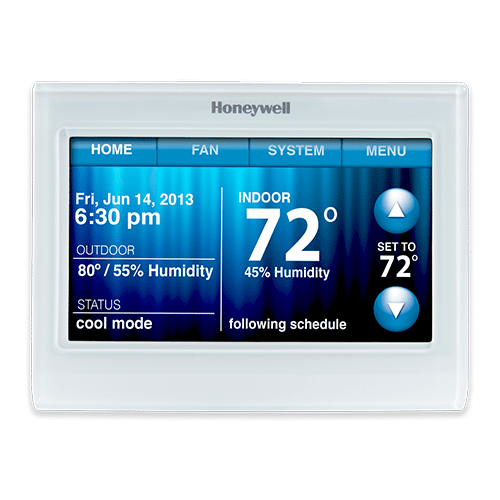 HONEYWELL PRO 9000

This Honeywell thermostat is an intuitive and easily programmable Wi-Fi thermostat, which can be controlled manually using its high definition touch screen display or from just about anywhere else with your personal smartphone or tablet, using their Total Connect Comfort app.

Smart/Wi-Fi Thermostats

The most customizable and advanced thermostats currently on the market are smart thermostats, like the Honeywell Pro 9000 and Google's popular Nest Thermostat. These impressive thermostats, which connect to your Wi-Fi, make controlling, programming, and monitoring the heating and cooling of your home as simple as opening an app on your smartphone - even when you're not at home. Smart thermostats have a variety of settings that users can select to suit their preferences, from improving energy efficiency to notifying you of power outages when you are away from home.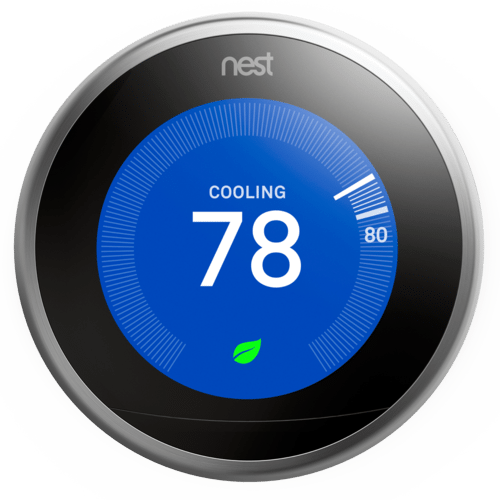 GOOGLE NEST

The Google-owned Nest thermostat is Energy Star certified, the first thermostat to be given this distinction, and has saved users an average of 10% to 12% on their heating and 15% on their cooling costs. The Nest Learning Thermostat can learn, adapt and program itself to suit your habits, automating your climate control with accuracy and convenience.