Northridge Air Conditioning & Heating Repair and Installation
On a chilly winter night, when suddenly your heater goes off we understand how tough it is to spend that night. Though Southern California has a mild climate, some winter night can be really chilly. In such a situation an efficient heater is a must in every home. Similarly in a hot day, while you are back home after a lot of work and your craving for some cool air, an air conditioner is what you need. Often, especially in the summer days, when there is too much pressure created on the compressor, your air conditioning unit might crash and stop working. In such a situation all you need is a dedicated and efficient HVAC contractor in Northridge who can repair, maintain, or even replace your AC or heater units.
The Trusted HVAC Technicians in Los Angeles County
You'll find out why our customers love us on Yelp when you schedule air conditioning installation or other HVAC services from Nexgen. Customer peace of mind is a top priority, so we thoroughly verify each employee and run comprehensive background checks. We're also Google certified for home services.
Here's what else makes us the best HVAC contractor in Northridge:
Nexgen Air Conditioning Heating and Plumbing provides high-class service to all its customers at very affordable rates. We have a team of highly experienced technicians who have immense knowledge of the HVAC system and are trained for ac unit repair and heater repair.
What kind of services does Nexgen offer?
We have a variety of services to make your life easy and hassle-free. Here are the lists of services we provide to our customers:
AC services and AC unit repair Northridge
Our air conditioning service in Northridge includes installation, maintenance, and repair of central AC units, window units, package units, heat pumps, and mini-ductless systems.
AC Installation: We install it all, using top brands such as Trane and Lennox.
AC Repair & Replacement: Our Northridge HVAC technicians will help you keep your cool if your system breaks down during sizzling summer heat.
AC Maintenance: We will help you devise a maintenance and service schedule designed to keep your unit running like a top.
On a hot summer day, all you need at home are a good air conditioner. But what if the AC stops working suddenly? No worries! Nexgen, a Google certified HVAC company, is here to sort out all your issues related to the air conditioner. Starting from premium AC installation to its complete maintenance, Nexgen, provides a variety of services for you. Just one call, and our technicians will be there at your doorstep to assist you. Selecting a good AC brand is important, but what's more important is choosing a reliable and certified HVAC installation service. Nexgen provides quality HVAC service in Northridge. In case your AC has any compressor failure, our HVAC experts are here to diagnose & repair the damaged parts.
Apart from AC and heater repair and installation service we also provide plumbing, sewage cleaning, duct cleaning and insulation services.
Heating
During the winter's days the most important thing that your house needs are a furnace or heater installation. Here at Nexgen, we provide high-class furnace installation service which will give your house the desired warmth you need. Now when it's super cold outside and your heater suddenly stops working, you are in an emergency. But don't you worry; Nexgen the best company for Heating Repair in Northridge offer premium heater maintenance and repair at an affordable rate in Southern California. We also offer heat pump maintenance and repair service.
Our skilled technicians at Nexgen are also heating system experts and work on furnaces, heat pumps, and package units.
Heater installation: We can handle all types of heater installation and offer Lennox and Trane brands to ensure our customers get the best.
Heating Repair and Heating maintenance: We won't leave you out in the cold if your furnace needs fixing. We can also establish a maintenance schedule designed to minimize typical furnace issues.
Water Heater Services in Northridge, CA
We're also qualified to provide you with expert service for all your hot water needs.
Hot Water Heater Installation: Whether you're going tankless water heater or a traditional water heater, we can help with the installation process
Hot Water Heater Repair: If you are experiencing water leaks, inadequate hot water or no hot water at all, it's probably time for a repair or replacement. Nexgen will diagnose the problem & suggest the best solution for your needs.
Air Quality Services in Northridge, CA
Results of indoor air quality testing show that indoor air pollution is a serious problem in many American homes. Here's how we can help:
Air Duct Cleaning: Pollen, pet dander, household dust, mold spores, and other particulates on dirty air ducts can end up in all corners of the home.
Air Duct Sealing: Unsealed air ducts allow pollen and other particulates to be distributed throughout the home.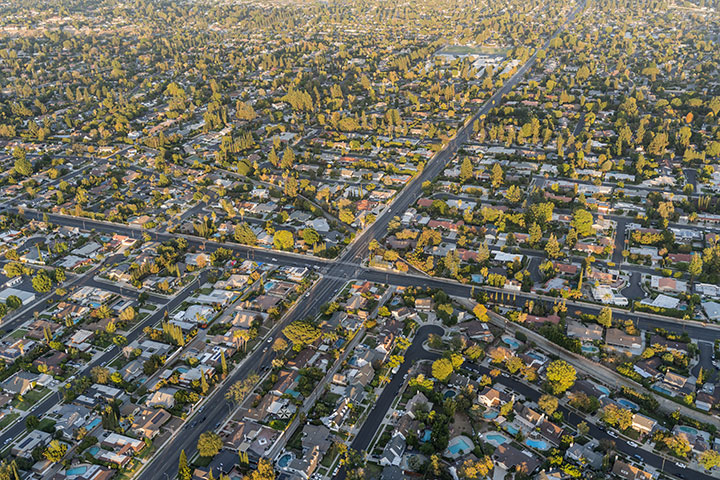 View Our Current Deals & Offers
Nexgen is proud to offer specials that help our customers save money on their home services. Check out our current offers and find the deal that best suits your needs. Find promotions for air conditioning, heating, indoor air quality, plumbing and more!
When do you need to call us?
When you find the following heating problems in your furnace or heater, you need to consult a certified HVAC Repair in Northridge :
Compressor Related Issues
When there is too much pressure created on the compressor, the heater will start making sounds and stop working.
Temperature fluctuation
If the temperature of the furnace does not stay steady, call us. Increased electricity- If you see that heating bills are increasing rapidly you need to consult an HVAC company. Bills are increasing means your heater is no more energy efficient and it needs to be changed.
Restricted Air Flow
If you find no hot air released from the vent that means the heater needs to be repaired. Call us for inspection.
No Cool Air
It often happens that the AC stops releasing cool air. This can happen from the bad condition of the refrigerant, thermostat, drainage problems and dirty filters. All these conditions can even lead to a lot of energy consumption. Immediately call us if you find that your ac is not cooling like it used to before.
Won't Turn On
This is another common AC related issues found in most homes. In summer days, the compressor & the fan control can stop working due to excessive load. Or if there is a thermostat failure, and the condition is severe it can lead to failure of functioning of the AC. In such a situation it's better not experiment and simply call a local, reliable HVAC service company.
Ductwork issues
If there is a ductwork issue or the filters are dirty and blocked, the AC might stop working. In that case, the filters and the ducts need to be changed. Call us to get them cleaned and changed.
What makes us different from others?
Though there are a lot of HVAC service companies available in the market, not all provide quality service. Nexgen stands as the best HVAC Company in Northridge because of the following reasons:
We are a

top reviewed contractor

that offer high-class services. Also, we are a licensed and insured company.

We carry our professionalism to the highest standards. By the word professionalism, we mean to provide both professional & experienced technicians as well as

repair your ac

or heater with high-end HVAC units that tend to run for a long period of time.
Once you call us and get us booked our technician will be there at your doorstep within the expected period of time and not a minute late.
Los Angeles
19205 Parthenia St, Unit E
Northridge, CA 91324
(818) 533.6394