Riverside Plumbing and HVAC Installation, Repair, and Maintenance
Our Price*
$88
X-Performance AC & Heating Tune Up
what's included?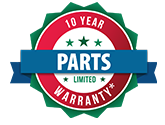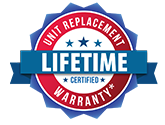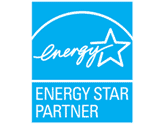 *Final pricing may vary based on pro's onsite estimate, which you can accept or decline.
Comprehensive Service You Can Count On
Serving homeowners throughout Southern California, Nexgen specializes in high-quality installation, replacement, and repair of HVAC components and plumbing systems. Our technicians are Google Certified for Home Services and our work is backed by an up to 12-year warranty, so equipment we install and service is protected against breakdowns and damage. Prompt service and 24-hour availability ensures homeowners aren't left dealing with an A/C, furnace, or thermostat breakdown. Plus, we offer convenient financing options with low interest rates and monthly payments you can afford.
Customers in Riverside can rely on our expertise and commitment in providing:
We can be there when your toilet overflows or a gas leak is suspected. When your drains are slow, backing up, or you hear the flow of water but can't pinpoint the location, contact Nexgen and our technicians will fix the problem. We'll clean clogged drains, service your gas line, and provide nondisruptive repiping on your property. Our team can address any plumbing issue, even cutting up and removing tree roots before successfully sealing or replacing pipe to restore your plumbing and peace of mind.
Thousands of homeowners depend on us to keep their homes comfortable. There are many types of HVAC units used in homes; our team is experienced at fixing, repairing, and maintaining all of them. Traditional, electric, ductless, and rooftop A/C units are our specialty. And whether you need a refrigerant recharge or an air duct cleaned, we'll be there. Our team can service heat pumps, water heaters, and thermostats as well as provide maintenance to extend the longevity of your high-efficiency heating and cooling equipment.
The X Protection Plan
Maintenance is the most important and effective way to get more from your HVAC and plumbing systems. The monthly X Protection Plan ensures you have priority service. In fact, it provides access to a dedicated phone line with concierge service that avoids waiting to speak to a representative.
With our exclusive plan, you can receive one heating system tune-up, A/C tune-up, water heater flush, attic/crawlspace efficiency and safety analysis, and whole house plumbing inspection per year. It also includes discounts on future repairs and on indoor air quality products. Whether you're moving or renting out your home, the plan is transferrable and, in addition to priority service, it provides customers with an extended parts and labor warranty.
Nexgen HVAC Units
When it comes to heating and cooling technology, our line of equipment is second to none. We offer the XBuilders, XComfort, XPrestige, and XDiamond Elite Series of HVAC systems, and a selection of:
All units are HERS tested and energy efficient. Our traditional and electric systems incorporate the Copeland® CoreSense Diagnostic system that provides precise troubleshooting and diagnoses. It uses the compressor as a sensor, shutting it down in conditions that can cause costly damage.
Plumbing and HVAC service is available throughout Riverside County. Call 951-420-7560 for a free quote or book your appointment online at the most convenient time.
Why Choose Nexgen?
Family Owned & Operated Business
Available 24/7 for Emergencies
Trusted Name in Home Repair
Hassle-Free Guaranteed Service
Fully Licensed & Insured Technicians
Commercial & Residential Experts
X Protection Plan

Protection Plan
Protect your home for life
Over $1,000 value starting at
ONLY $19.95 a month!
Join the

Family today
Learn More
X Protection Plan

Protection Plan
Protect your home for life
Over $1,000 value starting at
ONLY $19.95 a month!
Join the

Family today
Learn More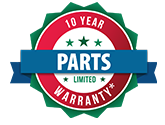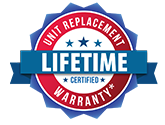 Warranty
NEXGEN Guarantee
Our clients deserve service and product protection. NexGen offers a 10 YEAR WARRANTY on parts, and a LIFETIME WARRANTY on unit replacement.
SCHEDULE YOUR APPOINTMENT NOW!