Sewer Repair Services
Fixing Clogged Drains
Addressing Sewage Backup
Clearing Debris or Any Blockage
Trenchless Sewer Line Replacement
Fully Warrantied Service
24/7 Availability for Emergencies
Free Estimates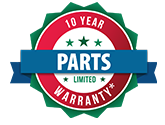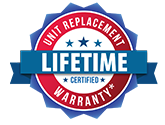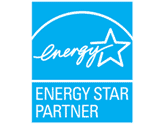 From Your Clogged Drain to the Main Sewer Line
Plumbing problems are all too common nowadays. The most common issue most homeowners experience is a clogged drain, which can also be one of the most harmful issues that your plumbing system can experience. A build-up of grease and other material in your drains can lead to problems deeper in your pipes, even as far as sewer lines underneath your home.
Clogged drains will eventually lead to the formation of harmful molds and bacteria that fester and spread throughout the entire house. In addition, a sewage backup due to a clogged drain can lead to a burst pipe or significant leaks in the plumbing system. Finally, a clog in the sewer system may lead to environmental hazards if too much waste builds up over time.
Here at Nexgen, we can quickly and efficiently diagnose areas in need of sewer repair. Nexgen uses a variety of methods to repair and/or replace sewer lines. Our techs provide you with a complete list of all options so that you can choose which approach is best for you! We also repair a wide variety of problems that range from defective sewer lines, leaking joints, and blockages through build-up and debris, to corrosion, tree root intrusions, and even collapsed lines and full breaks.
Trenchless Sewer Repair and Replacement Service
Our service technicians are the best in the business! Not only do they have years of experience in the field; they are well-versed in traditional trench-digging methods and experts in trenchless repair and trenchless replacement. The layout of your property will depend on what work needs to be done and how much it is, but Nexgen will walk you through the process each step of the way.
Our traditional trench-digging method includes digging down directly above to the existing sewer line and servicing the repair. The trenchless method, however, includes inserting a highly durable, exact fitting epoxy pipe that can withstand any root intrusions and is also resistant to both corrosion and wear.
Whether tree roots have infiltrated your sewer line, cracks have formed in the pipe, or a complete pipe collapse has occured, we'll find and diagnose the problem through video inspection. When we spot exactly where the problem is, we can often provide an alternative to the traditional method of sewer repair. Trench digging takes time and is a major disruption to your home. Saving money and avoiding damage to your driveway, yard, or landscape, trenchless repair is also environmentally friendly. Without excavation, we insert pipe lining through an access point, move it to the damaged site, and expand and mold it in in place, so it restores your sewer line with long-lasting epoxy pipe.
The process involves several key steps:
Clearing the sewer line of debris and roots with high pressure water and/or rotating cutting augers.
Saturating a flexible PVC pipe liner with a specialized resin.
Mechanically inserting the liner into place, using high pressure air.
Inserting a bladder, which is then pressurized to mold to the interior of the new pipe.
Removing the bladder and leaving the liner to cure into a stress-resistant sewer pipe.
Choosing the Right Solution for Repair
We offer two effective methods of trenchless sewer repair. Trenchless pipe lining essentially creates a pipe within a pipe, restoring the normal function of the sewer line. An epoxy lining creates a smooth, durable inner wall. Usually, it requires only one access hole, which our technicians dig in a safe location.
Pipe bursting, which usually requires two access holes, is a process in which new pipe is pulled through the damaged line by a hydraulic machine. The old pipe is fractured and broken as the new one is pulled through, effectively dismantling and replacing the line simultaneously. The new installation is highly durable and can last for many decades.
Benefits of Sewer Repair or Replacement
Trenchless sewer repair takes just a few hours, compared to traditional methods that can take weeks.
The process leaves your driveway, sidewalks, and patio untouched with no unsightly trenches.
It eliminates costly repair, contracting, and permitting expenses; pay only for the replacement of your pipe.
Outdated sewer lines are replaced quickly; some new lines include sensors and cameras for constant monitoring.
The new epoxy pipe is resistant to cracking, root intrusion, and other stresses.
Call Nexgen Today for the Sewer Repair Services
If you notice a problem with the foundation or frame of your house getting wet/flooded, you need to contact us immediately to prevent molding and rotting. Slow and clogged drains (especially if more than one is affected), sewage odors, or waste backup are sure signs of a sewer line problem. Nexgen provides fast and reliable service and restores normal sewer flow without demolition or excavation. While we're there, we can also make simple suggestions for plumbing upgrades that can cut the cost on your water bill. Call 833-729-9735 to schedule an appointment or get a free quote on non-invasive sewer repair and replacement.
Why Choose Nexgen?
Family Owned & Operated Business
Available 24/7 for Emergencies
Trusted Name in Home Repair
Hassle-Free Guaranteed Service
Fully Licensed & Insured Technicians
Commercial & Residential Experts
X Protection Plan

Protection Plan
Protect your home for life
Over $1,000 value starting at
ONLY $19.95 a month!
Join the

Family today
Learn More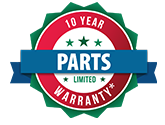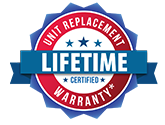 Warranty
NEXGEN Guarantee
Our clients deserve service and product protection. NexGen offers a 10 YEAR WARRANTY on parts, and a LIFETIME WARRANTY on unit replacement.
How Can We Help You?