24-Hour Heating, Cooling, and Air Conditioning Service in Rancho Mirage
Our Price*
$88
X-Performance AC & Heating Tune Up
what's included?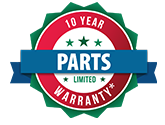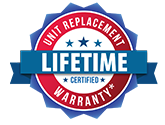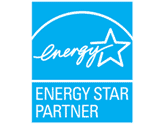 *Final pricing may vary based on pro's onsite estimate, which you can accept or decline.
Google Certified for home services, Nexgen is the #1 HVAC company in Southern California and trusted for:
24/7 Emergency Service
High Quality Customer Care
Free Upfront Estimates
Competitive Pricing
Financing Options
Certified Experience
Quality Guaranteed
Nexgen Air Conditioning Heating and Plumbing has a wide range of expertise and has helped thousands of homeowners maintain the comfort, efficiency, and safety of their properties. We can install equipment the same day as your purchase and provide a second opinion whenever you need it. Our team can service your furnace and specializes in heat pumps, piping, drain cleaning, sewer repair, and numerous types of HVAC units.
Customers in Rancho Mirage depend on Nexgen for:
The last thing you need is for your air conditioner to fail in mid-summer or a heater to break on a chilly winter night. But you don't have to languish for long, as Nexgen's technicians can be there to fix your emergency. We are quite diligent about maintenance, so can prevent serious mechanical issues in the first place. When you join our X Protection Plan, you get priority installation, free annual inspections, discounts on parts and repairs, and more for just one low monthly price.
Our technicians can provide installation and repair for any type of equipment. We service many kinds of HVAC units. Whether you rely on traditional units for cooling or rooftop units, or have electric units installed or basic ductless units serving your home, Nexgen can help. Your furnace is in good hands as our team is trained to work on oil, gas, and electric heating appliances. If you depend on heat pumps, our expertise in absorption, air source, ductless, and geothermal systems lets us keep your system going.
Air duct cleaning, sealing, and maintenance is also important. Technicians can help maintain system efficiency and indoor air quality. If your insulation is inadequate or hasn't been checked in decades, we can look at it and improve insulating materials in your walls, attic, or basement. Also, we are equipped to recommend, install, and adjust thermostats, including programmable and Wi-Fi devices in smart homes.
Nexgen is experienced dealing with water and gas plumbing. Whether you suspect a leak or are faced with slow drains, running toilets, backed up sinks, or dripping water noises, call our 24-hour hotline and we'll send someone to help. Our drain cleaning professionals can resolve your problem quickly. When the source of the problem isn't immediately known, we can employ the most advanced leak detection methods in the industry, including digital camera inspection of pipe.
Blockages, mineral deposits, and corrosion can cause problems deep in your sewer lines as well. If a deep blockage is affecting your plumbing, our sewer cleaning experts can get to work and resolve it. Whether it involves repiping and/or tree root removal, our technicians can quickly fix the problem without digging up your property and disrupting your family's daily activities.
Nexgen plumbing technicians can get to any Rancho Mirage home quickly, whether your emergency is an inconvenience or dire situation. While a burst pipe can flood your home and cause extensive damage, a gas leak is an urgent and potentially deadly matter. Our gas plumbing technicians can fix the problem fast. They can restore your safety and repair your gas line before there's harm to your health and property. That's why we are on call 24/7.
Call Nexgen Today
Our HVAC and plumbing expertise is all-inclusive. From heating and air conditioning to piping and gas plumbing service, we can handle any job, big or small. We also service hot water heaters, garbage disposals, and other appliances. Electric panel upgrades can be completed as well, so your home is on par with the latest standards. Whether you require a repair or replacement, new installation, or regular maintenance, you can always rely on our professionalism, prompt service, and affordable financing plans with low payments and interest rates.
Call 888-277-0415 for more details, to obtain a free quote, or request emergency service.
Why Choose Nexgen?
Family Owned & Operated Business
Available 24/7 for Emergencies
Trusted Name in Home Repair
Hassle-Free Guaranteed Service
Fully Licensed & Insured Technicians
Commercial & Residential Experts
X Protection Plan

Protection Plan
Protect your home for life
Over $1,000 value starting at
ONLY $19.95 a month!
Join the

Family today
Learn More
X Protection Plan

Protection Plan
Protect your home for life
Over $1,000 value starting at
ONLY $19.95 a month!
Join the

Family today
Learn More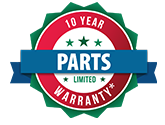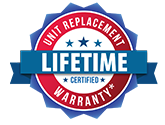 Warranty
NEXGEN Guarantee
Our clients deserve service and product protection. NexGen offers a 10 YEAR WARRANTY on parts, and a LIFETIME WARRANTY on unit replacement.
SCHEDULE YOUR APPOINTMENT NOW!