APG16M
Energy-Efficient, Variable-Speed Packaged Gas Electric Unit
Up to 16 SEER, 81% AFUE
Energy-Efficient Two-Stage Scroll Compressor
Efficient Cooling Capacity
All-Aluminum Evaporator Coil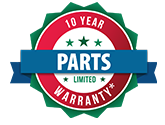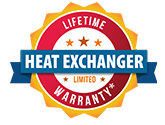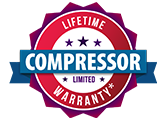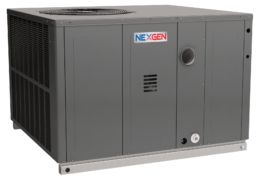 * Complete warranty details available at www.nexgenairandheat.com. To receive the Lifetime Heat Exchanger Limited Warranty (good for as long as you own your home), Lifetime Compressor Limited Warranty (good for as long as you own your home) and 10-Year Parts Limited Warranty, online registration must be completed within 60 days of installation. Online registration and some of the additional requirements are not required in California. ** For installation in California's South Coast Air Quality Management District (SCAQMD) only: This furnace does not meet the SCAQMD Rule 1111 14 ng/J NOx emission limit, and thus is subject to a mitigation fee of up to $450. This furnace is not eligible for the SCAQMD Clean Air Furnace Rebate Program: www.CleanAirFurnaceRebate.com.
Product Features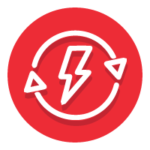 Energy Efficiency
Energy efficiency equates to cost savings. A Nexgen brand APG16M Packaged Gas Electric Unit offers up to 16 SEER performance, during the summer months. "SEER" stands for Seasonal Energy Efficiency Ratio, a measure used by the U.S. Department of Energy to rate the cooling efficiency of air conditioners and heat pumps. The higher the SEER, the greater the efficiency—and the lower the operating cost. Compared to lower SEER units, a Nexgen brand Packaged Gas Electric Unit can provide significant savings on your electric bill.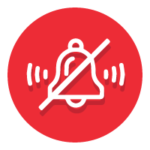 Quiet Comfort
You can be assured that your Nexgen brand APG16M Packaged Gas Electric Unit will provide you with quiet operation. To minimize operating sounds, we've combined quiet scroll compressor technology with a high-density foam cover, plus a fully-insulated blower compartment to provide unobtrusive performance.
Advantages
Energy-Efficient Two-Stage Scroll Compressor
Efficient Cooling Capacity
All-Aluminum Evaporator Coil
Heavy-Duty Heat Exchanger
Heavy-Gauge Galvanized Steel Enclosure
Quiet Operation
Self-Contained Package Unit Design
Efficient Variable-Speed Circulator Motor
Product Limited Warranty
The APG16M Packaged Gas/Electric unit provides energy-efficient cooling and heating performance in one self-contained unit. This unit is suitable for ground-level or rooftop installations and horizontal or downflow applications.
The heat exchanger and compressor in this packaged unit are covered by Lifetime Limited Warranties*. In addition, all functional parts are covered by a 10-Year Parts Limited Warranty*. For a full description of all warranties applicable to this product, please contact Nexgen or click on the consumer brochure and product warranty links above.
Additional Information
Before purchasing this appliance, read important information about its estimated annual energy consumption, yearly operating cost, or energy efficiency rating that is available from your retailer.

Proper sizing and installation of equipment is critical to achieve optimal performance. Split system air conditioners and heat pumps must be matched with appropriate coil components to meet ENERGY STAR® criteria. Ask your contractor for details or visit www.energystar.gov.