AMS8
Single-Stage Multi-Speed Gas Furnace
80% AFUE
Stainless-Steel Tubular Primary Heat Exchanger
Multi-Speed Motor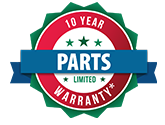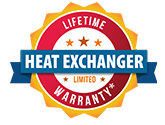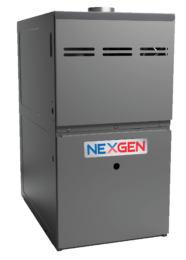 * Complete warranty details available at www.nexgenairandheat.com. To receive the Lifetime Heat Exchanger Limited Warranty (good for as long as you own your home) and 10-Year Parts Limited Warranty, online registration must be completed within 60 days of installation. Online registration is not required in California. ** For installation in California's South Coast Air Quality Management District (SCAQMD) only: This furnace does not meet the SCAQMD Rule 1111 14 ng/J NOx emission limit, and thus is subject to a mitigation fee of up to $450. This furnace is not eligible for the SCAQMD Clean Air Furnace Rebate Program: www.CleanAirFurnaceRebate.com.
Product Features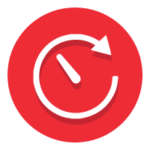 Engineered Longevity
A gas furnace is a piece of equipment from which you expect years of uninterrupted service. Nexgen brand gas furnaces live up to expectations through intelligently designed components that benefit from decades of performance testing and refinement, like our new stainless-steel heat exchanger. And with outstanding warranties* that demonstrate our confidence, you can purchase a Nexgen brand furnace safe in the knowledge it will Last and Last and Last®.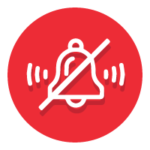 Quiet Comfort
Many homeowners may think the best gas furnaces are not seen or heard. That's why a Nexgen brand AMS8 Multi-Speed Furnace is insulated for noise reduction. With a sound-isolated blower assembly and a heavy-gauge steel cabinet, it offers quiet and efficient performance compared to furnaces with single-speed motors.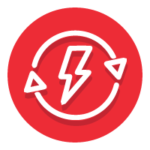 Energy Efficiency
Energy efficiency equates to cost savings. A gas furnace's efficiency rating can primarily be determined by two factors: its AFUE rating (Annual Fuel Utilization Efficiency), which indicates what percentage of each dollar of natural gas purchased is actually used to heat your home; and the type of blower used in the furnace.
Advantages
80% AFUE
Stainless-Steel Tubular Primary Heat Exchanger
Multi-Speed Motor
Durable 110-Volt Silicon Nitride Ignitor
Quiet, Induced-Draft Blower
Continuous Air Circulation
Self-Diagnostic Control Board
Heavy-Gauge Steel Cabinet with Powder-Paint Finish
Thermally insulated cabinet
Product Limited Warranty
If the heat exchanger ever fails in this unit, the original registered owner will receive a new heat exchanger. This furnace also has a 10-Year Parts Limited Warranty* on all functional parts at no cost. For a full description of all warranties applicable to this product, please contact Nexgen or click on the consumer brochure and product warranty links above.
Unlike conventional, single-stage furnace technology, our patented convertible technology eliminates the temperature swings resulting from abrupt, high-stage stops-and-starts of the furnace by operating at a low heating state the majority of the time. This gas furnace has an AFUE rating of 80%, which means that 80 cents of every $1.00 of heating energy expense warms your home.
Additional Information
Before purchasing this appliance, read important information about its estimated annual energy consumption, yearly operating cost, or energy efficiency rating that is available from your retailer.